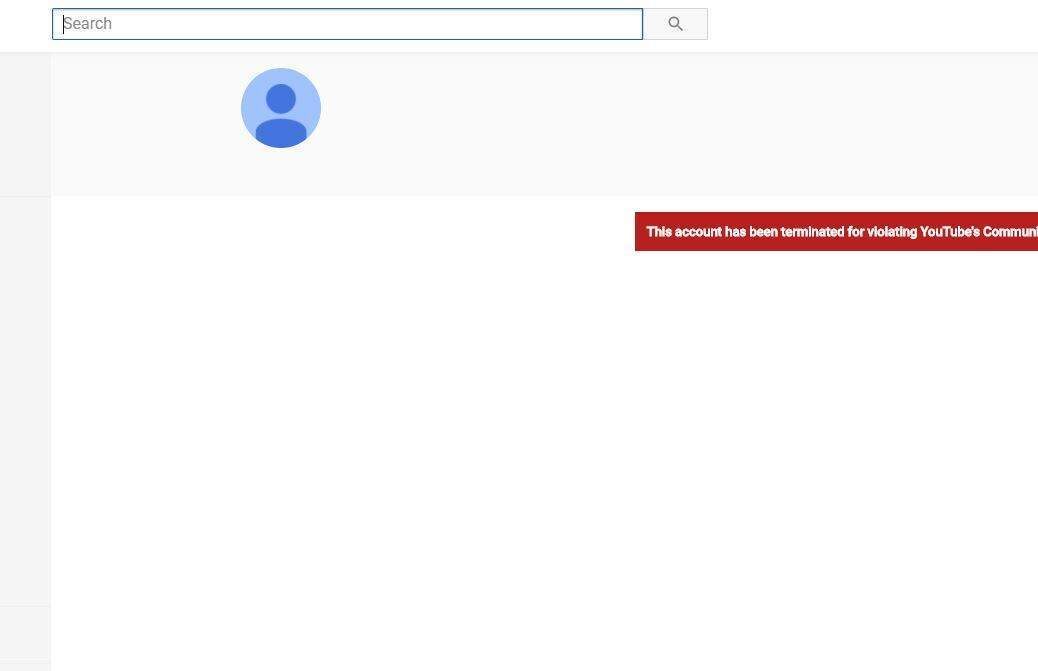 YouTube has purged a number of conspiracy theory and pro-gun channels from the video-sharing site in the wake of Florida's deadly mass school shooting last week.
The move came in the wake of the numerous moderation scandals that YouTube has found itself embroiled recently.
Videos of people eating Tide detergent pods, which could be potentially fatal, began to appear in January, despite YouTube policy prohibiting the promotion of dangerous activities. This followed the controversy surrounding internet star Logan Paul, who uploaded a video of a suicide victim in Aokigahara Forest, Japan.
Despite calls to ban Logan Paul from the platform, the personality, who boasts 16.9 million subscribers, was only issued with an infringement strike.
However, this latest purge shows that YouTube is willing to ban accounts with high follower counts if they are deemed to have breached the Terms of Service.
Biggest channels removed as part of YouTube conspiracy crackdown
Bombard's Body Language – 264,000 subscribers
Analyses the body language of those involved in social and political events. Bombard's Body Language was banned for analysing the behaviour of Florida school shooting survivors. The account had no previous strikes, but was issued a permanent ban. However, YouTube has since lifted the ban, but demonetised many of the channel's videos.
David Seaman Online – 161,900 subscribers
Online conspiracy theorist who rose to fame during the 2016 United States presidential election "Pizzagate" situation. A theory, promoted by Seaman, spread claiming that leaked emails from John Podesta, Hillary Clinton's campaign manager, hinted at a child-sex ring inside the Democratic Party. Seaman has been banned from YouTube for his comments on the Florida shooting.
Stranger than Fiction News – 150,000
Ron Johnson of Stranger than Fiction News is a YouTube conspiracy theorist. He comments on American social and political issues, such as gun control. According to Snopes, Stranger than Fiction News spreads fake and misleading news via social media. The channel has seemingly been banned for question the United States' government official story relating to the Florida shooting.
Blackstone Intelligence Network – 126,600
Blackstone Intelligence Network, ran by Jake Morphonios, is a YouTube conspiracy theorist. Posts tend to focus social and political issues in the United States. The channel had recently uploaded videos relating to the Florida school shooting. The ban is likely a result of questioning the events documented by surviving students, the media and government officials.
Destroying the Illusion – 118,800
Destroying the Illusion, ran by conspiracy theorist Jordan Sather, posts unconventional views on a range of topics, from government cover ups to alternative medicines. Sather, who has since created a new channel, stated that his channel was given three strikes in four days for sharing information "deemed too sensitive" relating to the Florida shooting.
Charles Walton – 50,800
Charles Walton is an internet conspiracy theorist. He rose to fame for his comments and views following the Las Vegas shooting last year. Prior to his suspension, Walton had been posting about the Florida shooting. The suspension is believed to relate to comments about shooting survivor and gun control advocate David Hogg and members of his family.
Other suspended channels
Baked Alaska – 33,900

Titus Frost – 31,700

Isaac Green – 21,700

AntiSchool – 20,000

Defango – 11,700

Charlton – 6,300

Nemo V – 5,100

WAPTEK – 5,000
Atomwaffen Division, a Florida-based neo-Nazi terrorist organisation, has also had its YouTube account suspended.
InfoWars, a conspiracy theory media outlet cloaked as a news source, founder Alex Jones received a second strike on his channel which currently has 2.2 million subscribers. The channel is now one infringement away from deletion.
Likewise, Jerome Corsi,D.C bureau chief at InfoWars, saw all of the videos of his 32,000 subscriber channel removed.
What was said:
Speaking to Bloomberg, a YouTube spokesperson said:
"As we work to hire rapidly and ramp up our policy enforcement teams throughout 2018, newer members may misapply some of our policies resulting in mistaken removals,"

"We're continuing to enforce our existing policies regarding harmful and dangerous content, they have not changed. We'll reinstate any videos that were removed in error."
Why it matters:
YouTube's Terms of Service state:
"YouTube reserves the right (but shall have no obligation) to decide whether Content complies with the content requirement set out in these Terms and may remove such Content and/or terminate a User's access for uploading Content which is in violation of these Terms at any time, without prior notice and at its sole discretion."
Essentially, YouTube decides what it deems to be harmful content as it sees fit.
This has raised questions about free speech on social media platforms, given that many of the deleted channels hold far-right views. However, it is another sign that social media platforms are beginning to take the spread of fake news seriously.