With the word "single-use" making it into the dictionary this month, you might already be well on your way towards banishing single-use plastic items from your life. If not, you might just need some inspiration on how to gift more earth-friendly this year.
And, if you are not a make-it-yourself type this gift guide should be all you need to go more zero-waste this Christmas.
Here are some of the items we recommend you try.
Zero-waste Christmas gifts for her
Zao 'Secret Garden' Refillable Eyeshadow Duo
Price: £18.95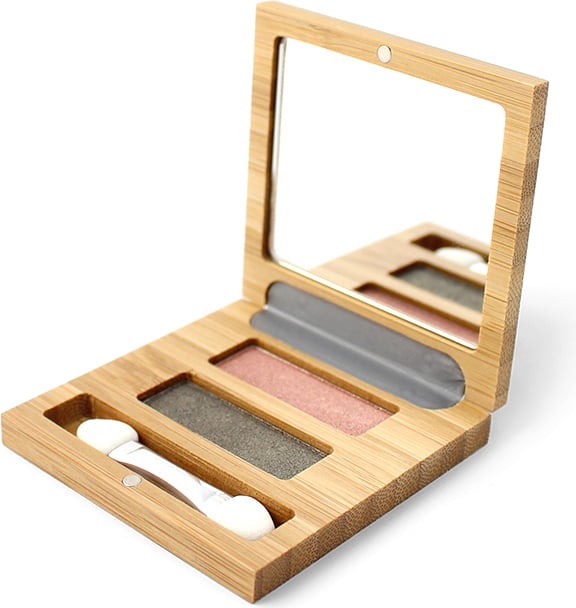 Presented in a stylish bamboo case this eye shadow case and pallet by Zao will be refillable with multiple shades as of 2019.
Their products provide a more sustainable solutions for make-up storage and are great on the go. The eye shadow is also cruelty-free and made from 100% natural ingredients, with 12% of those organic.
Buy from Zao
Morgan Jost candles
Price: £18 per candle or £45 for three
The Morgan Jost collection comes in three scents: Botany, Namaste and Eden.
These candles are all hand-poured in the UK with natural oils and paraben-free soy-wax. To add to the joy, the packaging features a biodegradable label and recyclable glass and lid.
The company also donates 50% of its profits to the mental health charity Mind.
Buy from Morgan Jost
By Sarah London –  Green Clay Cleansing Balm
Price: £29.50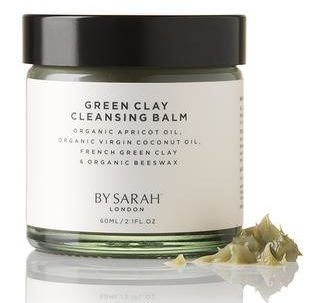 By Sarah London is a brand founded by two sisters committed to bringing truly natural ingredients to skin, body and haircare. The cleansing balm can be applied on make-up and removed with a cotton face cloth.
The Green Clay Balm consists of 84% organic ingredients with 100% of ingredients natural and cruelty-free.
The glass jar is reusable and recyclable and the sisters are committed to sending out the products in cardboard-boxes and paper packaging that can all be recycled.
Buy from By Sarah London
Zero-waste Christmas gifts for all
Yuhme sugar-cane The Change Bottle
Price: £26
This stylish re-usable water bottle is made of sugar cane and CO2 negative according to its Swedish makers.
The art on the bottle is created in partnership with the Perfect World Foundation and artist Charlotte Olsson.
The added benefit of every Yuhme bottle is that each bottle sold provides 6 months of clean water for a person in the Central African Republic.
Buy from Yuhme
Audible Subscription
Price: £23 for 3 months; £47 for 6 months and £69.99 for a full year subscription gift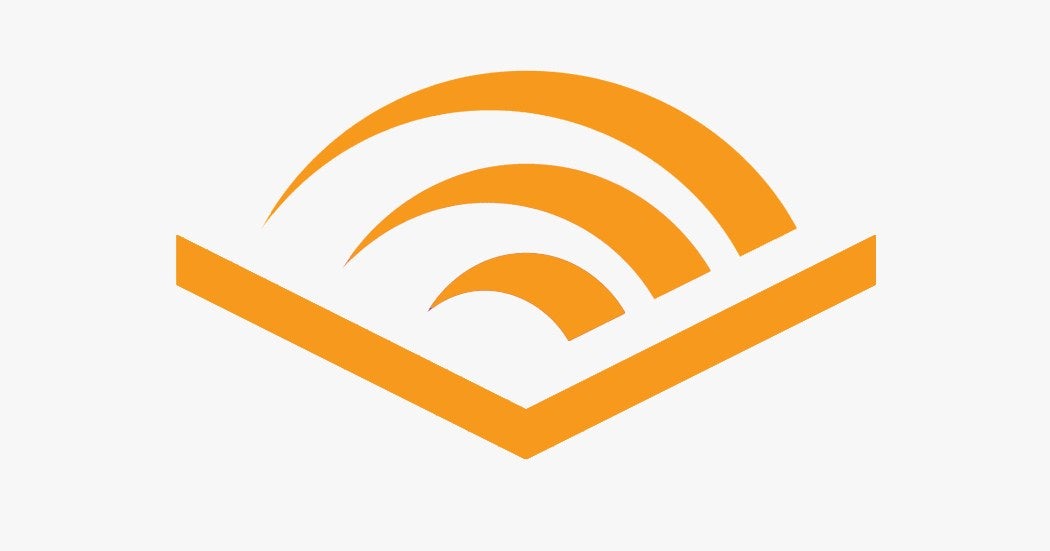 For all book lovers, the most sustainable way to get your hands on all the latest book releases is likely an Audible Subscription.
Books on Audible do not come cheap compared to a paperback or going to the library, but with a gift subscription, users get a credit each month which they can exchange for their favourite titles.
Not to mention, most books are read by the author and easy to listen to while on the go.
Buy from Audible
Jennie Lee zero waste cutlery pouches
Price: £14.50
For all your family and friends looking to banish plastic out of their life, this affordable re-usable cutlery pouch is perfect for any lunch box and can fit in most bags or handbags.
It contains a bamboo fork, knife, spoon, straw cleaner and a stainless steel straw. Each pouch is handmade and delivery is meant to be plastic-free as well.
Buy from Wearth London
Zero-waste Christmas gifts for him (her too if you like)
Toast Ale
Price: £2.50 – £2.70 per bottle
Did you know that 44% of bread produced in the UK is thrown away?! Baked goods thrown away in the UK alone could lift 26m people out of malnutrition, according to Toast.
This amazing brand transforms surplus bread into beer by adding hops, yeast and water.
And, it gets even better. Toast donates 100% of its profits to a charity looking to end food waste.
Buy from Toast Ale
For the coffee lover
Eden Project 100% compostable coffee capsules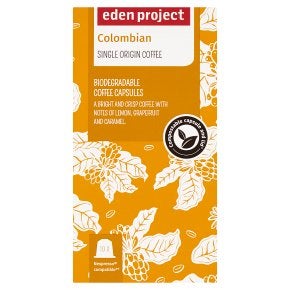 Price: £3.50
Single-use coffee capsules have had a lot of bad press, but fear no longer — the industry is responding, and 2018 has seen the launch of numerous bio-degradable coffee pods.
The Eden Project capsules, which are compatible with Nespresso machines, can just be added to a composting bin, compost heap or food recycling bin after use.
The packaging for the capsules is made from card and printed using vegetable-based inks which can be recycled. The coffee is organically grown too.
Buy at Waitrose
Out of the box
Inspired Gifts by Unicef
While technically only zero-waste at point of purchase, there gifts can make a real change to a community or to someone in need,
For those friends and family members who might have all they need but like to see the world a safer and better place, why not gift one of Unicef's Inspired Gifts?
From gifting a toilet to a community for £149 to a £18 gift which will buy 5,000 water purification tablets, Unicef has many different gifts on offer.
Unicef inspired gifts can be a stand-alone present or a nice addition to one of your other zero-waste Christmas gifts.
At the end of the day, Christmas is the season of giving, right?
Buy from Unicef 
Wrapping your zero-waste Christmas gifts
Happywrap Reusable Gift Wrap
Price: £10-£45
Slightly on the pricey side compared to your usual unrecyclable wrapping paper, this cotton reusable wrap is made of 100% cotton and recycled gift tag.
The reusable paper, made in Britain and Nepal, is World Trade Foundation Certified. The company promises to ship all products plastic free using recycled boxes.
Buy from Happywrap
---
Verdict's Christmas gift guides
Christmas gifts for him 2018: Our guide to the perfect presents