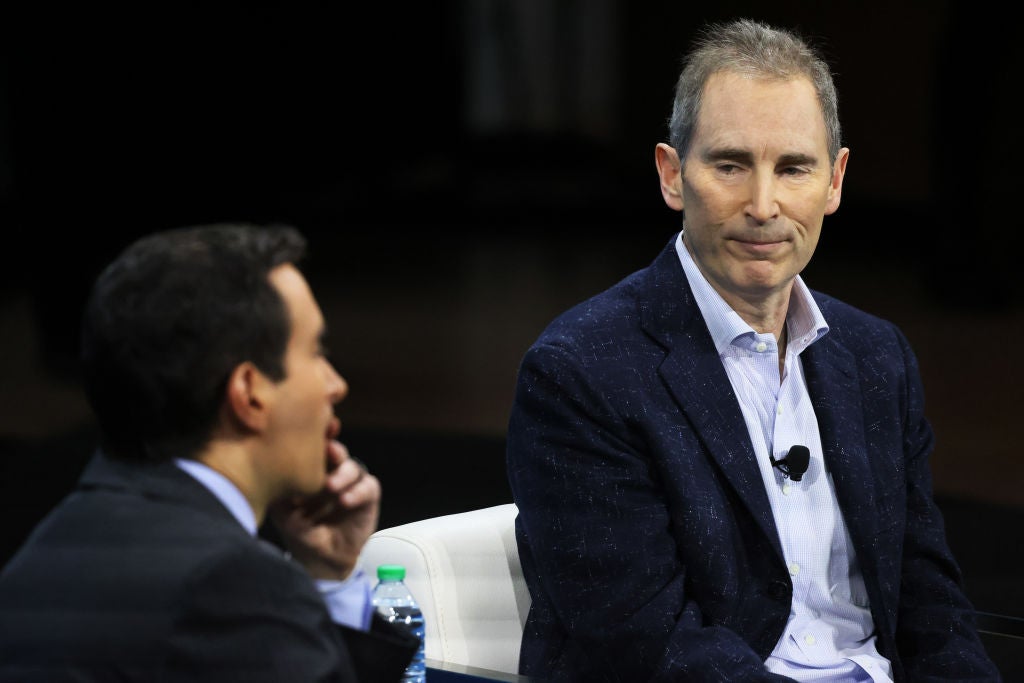 The tech industry has enjoyed a decade of explosive growth, but a string of layoffs at the start of 2023 shows that the good times are over.
The bloodbath didn't start this year. The fact that thousands of tech workers are losing their jobs is the culmination of a series of events that have stopped venture capitalists from pouring money into startups.
The money tap being switched off has shocked a generation of founders. Those entrepreneurs had only known an age of fast money where user growth was more important that profitability.
The onslaught of the bear market and demands for profitability have shaken them to the core, especially as the Covid pandemic had supercharged their growth and rocked them into a false sense of security.
To be fair, they had reason to be bullish. Between 2020 and the end of 2021, tech stock valuations grew in tandem with rising customer demand. Worldwide lockdowns fuelled the hyper-growth as socially distanced people bought more things online to stave of boredom. The tech industry believed that the growth would only march on.
Investors noticed the booming market and started to bet heavily on tech companies. In 2019, investors injected over $768.8bn into the industry, according to data from research firm GlobalData, accessed on January 13. That number surged to $1.287tn in 2020 and $1.492tn in 2021.
How well do you
really

know your competitors?

Access the most comprehensive Company Profiles on the market, powered by GlobalData. Save hours of research. Gain competitive edge.
Company Profile – free sample
Thank you!
Your download email will arrive shortly
Not ready to buy yet? Download a free sample
We are confident about the unique quality of our Company Profiles. However, we want you to make the most beneficial decision for your business, so we offer a free sample that you can download by submitting the below form
By GlobalData
"The pandemic saw a huge spike in investment for many big tech businesses," Russ Shaw, founder of industry interest group Tech London Advocates & Global Tech Advocates, told Verdict. "Now that people are spending less time at home, it's understandable that demand for the products and services these companies offer is experiencing a relative dip."
Investment fell as a result of the changing market conditions. In 2022, tech projects were only backed to the tune of $652.5bn.
Tech layoffs continue in 2023
The volatile market conditions were also behind the mass-layoffs that haunted the tech industry in 2022. Companies like Meta, Microsoft and Tencent all trimmed their company headcounts last year.
Many tech firms instigated mass-layoffs after having invested heavily in recruiting new staff over the course of the pandemic. They had erroneously believed that the market was set on a continuous upward trajectory.
Their dreams of continuous mass-growth came to an abrupt end when 2022 saw the Federal Reserve hike interest rates, Russia invade Ukraine and central banks around the globe started to hedge against an inbound recession. Tech companies consequently started to put huge layoffs in motion in 2023.
"These layoffs, which so far have been felt more keenly in the US than the UK, are happening at some of the biggest global employers, and reflect the readjustment of consumer habits around the world to post-Covid trends," Shaw said.
Jeb Buckler, CEO and founder at startup consultancy Startup Giants, told Verdict that companies increasingly opt "to make the necessary cuts in team and tech across the business, to give themselves more cashflow to tide them over until they can fund in six-12 months when the funding and market conditions are hopefully a bit, or a lot, better."
The layoffs have continued in 2023. For instance, Elon Musk has continued his purge at Twitter, this time sacking some 40 data scientists and engineers in its advertising department in January. The chief twit had previously let half of the social media company's workforce go last year following his somewhat reluctant takeover of the company.
Twitter is hardly alone in axing more staff members. Amazon, Salesforce and Coinbase are just some of the companies that have made similar decisions.
To get a better idea of what's going on, let's take a closer look at 10 tech firms that have already made job cuts in 2023.
Amazon to cut 18,000 jobs
Amazon kicked off 2023 by announcing one of the biggest rounds of layoffs in the tech industry so far this year. However, the mass-sackings at the retail giant were even worse than what we initially thought.
We knew that these layoffs were coming. CEO Andy Jazzy flagged that redundancies were happening back in November, 2022, saying it was "the most difficult decision" the company had made during his tenure as head honcho. The number that was floating around at the time suggested that Amazon would trim its headcount by about 10,000 people.
In January, it was revealed that the bloodbath was even deeper than that. The online shopping giant announced that 18,000 jobs would be cut – the biggest in the company's history. The axed jobs represent roughly 6% of the 300,000-person corporate workforce.
In a note to employees, Jassy said the cuts would impact several teams, but that "the majority of role eliminations are in our Amazon Stores and PXT organisations." The redundancies will affect roles Stateside and in Europe. Nevertheless, Jassy adopted a positive outlook.
"Amazon has weathered uncertain and difficult economies in the past, and we will continue to do so," he said. "These changes will help us pursue our long-term opportunities with a stronger cost structure; however, I'm also optimistic that we'll be inventive, resourceful, and scrappy in this time when we're not hiring expansively and eliminating some roles."
Salesforce to axe 10% of jobs
Software giant Salesforce announced in early January that it would reduce it's nearly 80,000-people strong workforce by 10%. This comes after the company said it would fire fewer than 1,000 people in a previous round of layoffs in November.
The new layoffs are part of Salesforce's push to revert a recent hiring binge in the face of slowed down demand for its services and the ongoing market volatility that has been haunting the tech industry of late, the Financial Times reported.
"As our revenue accelerated through the pandemic, we hired too many people leading into this economic downturn we're now facing, and I take responsibility for that," co-founder and CEO Marc Benioff said in a letter to staff.
Salesforce also said it would close some offices as part of its restructuring plan, which aims to support its "ongoing commitment to profitable growth".
Alphabet announces layoffs
Alphabet has so far avoided the mass-layoffs haunting other Big Tech firms. However, the Google owner's luck has come to an abrupt end.
Employees in Alphabet's Other Bets' division were shown the door in January. The Other Bets division is, as the name not so subtly suggests, are bets the search engine giant makes outside of its core business.
The new cuts affected two of the units: it's health unit Verily and its robotics software firm Intrinsic.
The cuts at Verily will affect about 240 people, representing about 15% of the company's staff, CNBC reported. The cuts were part of Verily's push to gain financial independence from Alphabet.
Verily CEO Stephen Gillett told employees in an email that the cuts reflect discontinued programmes and team "redundancy". He said the venture would offer severance and outplacement services.
Gillett also noted that while some projects will be discontinued, others will get more funding.
Alphabet's robotics software firm Intrinsic would also suffer cuts. In January, it was revealed that the company would lay off about 40 people, representing around 20% of its workforce, TechCrunch reported.
Speaking with the publication, an Intrinsic spokesperson said that the "decision was made in light of shifts in prioritisation and our longer-term strategic direction."
Cue Health slashes headcount by 36%
The medtech industry boomed during the pandemic. That's unsurprising given how the global health crisis put the need for healthcare innovation at the forefront of everyone's mind.
Investors took notice. They jumped on the opportunity to inject new dosh into the medtech industry. In 2019, healthcare ventures enjoyed cash injections worth $42.3bn across 1,797 funding deals, according to data from GlobalData accessed on January 12.
Those numbers jumped in 2020. In the first year of the Covid-19 crisis, investors injected $89.8bn into the industry across 1,822 deals. The flow of funding cooled down slightly in 2021. That year the industry secured $67.6bn across 1,468 deals.
Those figures plummeted in 2022. Last year the medtech industry only secured $34.8bn across 1,122 deals.
The medtech industry has thus seemingly suffered the same fate as the rest of the tech industry.
Cue Health is one of the medtech ventures affected by the downturn. Between 2020 and 2022, its workforce ballooned from 99 to 1,500 people, Medtech Dive reported. Cue Health went public in 2021 and envisioned a future where its portable diagnostic could be repurposed to test for things other than the coronavirus.
Unfortunately, the demand for tests fell faster than Cue Health was able to pivot. In January 2023, the tech company announced new layoffs. The company said 388 of its staff members would be shown the door.
Coinbase slashes workforce for third time in a year
The cryptocurrency industry suffered in 2022. Digital assets ventures suffered through one of the worst drops in their history. The market lost two-thirds of its value between November 2021, when it recorded its all-time high, and November 2022.
Coinbase embodied the challenges facing the cryptosphere. The crypto exchange went public in April, 2021. It almost achieved a $100bn market cap at the debut. However, things quickly soured after that. In the following weeks it lost more than 40% of its market cap.
Things didn't improve in 2022. Coinbase's shares lost about 86% of its value as trade volumes dropped. It is currently trading at $43.79 and has a market cap of $9.94bn.
Given these problems, it is unsurprising that Coinbase agonised through two rounds of layoffs in 2022. In June, Coinbase eliminated 18% of its workforce, or nearly 1,100 jobs. In November, Coinbase let another 60 staff members go.
Soon after New Year's Day, Coinbase announced further cuts. The exchange said it would sack 950 employees, representing about 20% of its workforce.
The Coinbase leadership cited the volatile market as part of the reason, but it made it clear that the scandalous collapse of rival FTX in November weighed heavily on the company.
"We also saw the fallout from unscrupulous actors in the industry, and there could still be further contagion," Coinbase CEO Brian Armstrong wrote in a blog.
That being said, Armstrong added a positive spin on the news, saying that
"Coinbase is well capitalised, and crypto isn't going anywhere."
In fact, he suggested that the collapse of a colossal competitor and emerging regulatory clarity could work to its advantage in the long run.
Despite the bullish outlook, he admitted that it would "take time for these changes to come to fruition" and that Coinbase had to ensure it could weather the harsh winds of the crypto crash.
Huobi trims workforce by 20%
Coinbase isn't the only crypto exchange to suffer in 2023. Chinese rival Huobi told Reuters in early January that it would lay off 20% of its 1,100 employees.
It blamed the current bear market for the redundancies, saying the volatile market required "a very lean team".
Analytics website CoinGecko had ranked Huobi as the eight largest crypto exchange in the world in terms of volume in November.
Genesis cut 30% of staff
Cryptocurrency firm Genesis added to the doom and gloom in January by announcing that it would cut 30% of its staff. The layoffs were the second round the firm had announced in six months, Reuters reported.
"As we continue to navigate unprecedented industry challenges, Genesis has made the difficult decision to reduce our headcount globally," a spokesperson for the Genesis told the news agency.
The crypto lender was also considering filing for bankruptcy, according to sources speaking with the Wall Street Journal. Genesis was said to be working with investment bank Moelis & Co. to evaluate its options for the future.
Genesis is part of the larger Digital Currency Group (DCG). DCG's other subsidiaries includes bitcoin mining company Foundry, digital currency asset manager Grayscale Investments, British crypto exchange Luno and CoinDesk, the crypto-focused digital publication that broke the news about FTX's dodgy finances by publishing a report about FTX's sister company Alameda Research.
The publication revealed that Alameda Research held large quantities of FTT, FTX's native token. It held $3.66bn worth of "unlocked FTT", $2.16bn in "FTT collateral" and $292m of "locked FTT".
The close ties between the two firms resulted in a mass-run of investors trying to empty their assets and, eventually, to the collapse of both Alameda Research and FTX.
FTX founder Sam Bankman-Fried (SBF) was arrested in late 2022 and is now facing criminal charges, including fraud and violating campaign finance laws. SBF has pleaded not guilty.
The problem for Genesis was that it had loaned money to FTX. When the FTX collapsed, it lost $175m stored with the exchange.
That may have been manageable if Genesis hadn't already found itself at the wrong side of another collapse crypto company earlier in 2022. In July, crypto-focused hedge fund Three Arrows Capital collapsed, taking with it $1.2bn of the $2.36bn it had borrowed from Genesis.
The double-whammy of having loaned so much money to two imploded firms forced Genesis to freeze withdrawals. It begun to hunt for emergency funding, despite DCG having swooped in with bailouts on both occasions.
DCG and Genesis have also endured uncomfortable questions about how intertwined their finances are, following the freeze. The halt in withdrawals has created a massive headache for Gemini, the crypto exchange run by Cameron and Tyler Winklevoss. Yes, the same Winklevoss twins who sued Mark Zuckerberg, accusing him of stealing their idea.
Gemini runs a yield farming service, which allows customers to earn interest on their crypto. The service sits on top of the Genesis platform. When the DCG subsidiary halted withdrawals, that meant that $900m of Gemini customers' assets were left stranded.
Frustrated with the lack of progress in releasing the money, Cameron Winklevoss took to Twitter on January 2, accusing Genesis and DCG CEO Barry Silbert of "bad faith stall tactics."
Winklevoss also accused DCG of having borrowed about $1.65bn from Genesis, which is a note that Silbert initially rejected.
Although, a few days later the DCG CEO wrote in an investor note that the parent company owes Genesis $447.5m in real money and 4,550 bitcoin, which is currently worth $78m. That loan is due to mature in May 2023. DCG's investment entity also borrowed 14,048 BCH tokens worth about $1.5m in late 2020.
The Securities and Exchange Commission (SEC) charged Genesis and Gemini for the alleged unregistered offer and sale of securities to retail investors through the Gemini Earn crypto asset lending programme.
"We allege that Genesis and Gemini offered unregistered securities to the public, bypassing disclosure requirements designed to protect investors," said SEC Chair Gary Gensler. "Today's charges build on previous actions to make clear to the marketplace and the investing public that crypto lending platforms and other intermediaries need to comply with our time-tested securities laws. Doing so best protects investors. It promotes trust in markets. It's not optional. It's the law."
Clearly, Genesis' headaches are far from over.
Blockchain.com is letting 28% of its staff go
The cold winds of the crypto winter reaped more victims in January. On January 12, cryptocurrency brokerage Blockchain.com joined the choir of tech firms announcing new layoffs in 2023. The losses are the second round of layoffs since July when the company laid off 150 staff, CoinDesk reported.
Just like Genesis, Blockchain.com took a hit when Three Arrows Capital collapsed. The brokerage lost $270m in loans following the hedge fund filing for bankruptcy in July.
Blockchain.com is now left with a 280-people strong workforce.
Flexport lays of roughly 640 employees
Supply chain software startup Flexport hasn't had a great start to the year. The tech startup announced a wave of layoffs that would affect about 20% of its workforce in 2023. That's roughly 640 employees.
Flexport have enjoyed an enviable trajectory since it was launched in 2013. The company has secured over $2.4bn in funding since the start, according to Crunchbase. The startup secured an $8bn valuation after bagging a $900m funding round in 2022.
The Covid-19 crisis created a demand for Flexport's cloud-based freight forwarding and brokerage services. Flexport started to hire new workers in droves to keep up with the demand.
It wasn't alone. A GlobalData research report has noted that the coronavirus chaos and the war in Ukraine have highlighted the weaknesses of the old on-time and low cost supply chain models.
"The world order that enabled globalisation and those resilient, efficient supply chains is splintering," the researchers wrote. "A new order of de-globalisation will replace it."
Many businesses realised that and hustled to overhaul their supply chains, which created a huge opportunity for companies like Flexport.
However, the end of the pandemic proved put Flexport in an awkward position. Just like many other tech companies that have announced layoffs in 2023, Flexport was hit by falling demand and too many mouths to feed.
"Lower volumes, combined with improved efficiencies as a result of new organisational and operational structures, means we are overstaffed in a variety of roles across the company," co-CEOs Dave Clark and Ryan Petersen wrote in a note to employees.
Informatica axes 450 roles
Software developer Informatica announced a plan on January 10 to reduce its workforce by approximately 450 people. That's about 7% of its staff.
In a SEC filing, the company said that the plan was to "better align the company's global workforce and cost base with its cloud-focused strategic priorities and current business needs."
The company planned to enact the layoffs in the first quarter of 2023.
GlobalData is the parent company of Verdict and its sister publications.