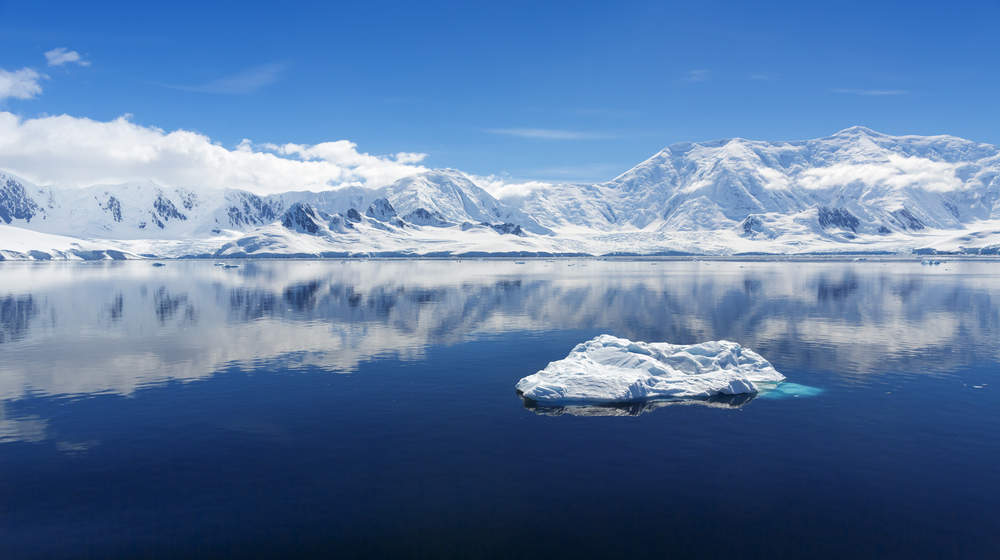 An iceberg — twice the size of Luxembourg and a quarter the size of Wales at an estimated 6,000 square kilometres — has broken off from the Antarctic peninsula.
The 1trn ton iceberg — which was expected to drop any day now — is adrift and floating in the Weddell Sea. The final calving was detected in data from NASA's Aqua MODIS satellite instrument.
Though it isn't the largest iceberg ever recorded it is expected to be among the top 10. The largest iceberg — around the size of Jamacia — is excitingly named B-15 and broke away from the Ross Ice Shelf in 2000.
The Larsen C ice shelf, which the iceberg today broke away from, is now 10 percent smaller than before though the shelf isn't expected to collapse entirely.
The Larsen A ice shelf collapsed in 1995 and Larsen B in 2002.
Did it break off because of climate change?
News of the giant iceberg breaking away follows an international outcry after US president Donald Trump decided to withdraw the country from the 2015 Paris climate accord — an agreement signed by more than 190 countries to combat climate change.
Trump's decision has pushed international efforts on climate change back into the spotlight and it is likely the breaking of the iceberg will spark fresh debate over whether enough is being done to slow global warming.
However, experts have cautioned it is not possible to tell if climate change will have directly contributed to the collapse as ice shelves have always grown and then given birth to icebergs for many millions of years.
That said, the BBC reports:
Scientists think the Larsen C ice shelf is now at its smallest extent since the end of the last ice age some 11,700 years ago, and about 10 other shelves further to the north along the Peninsula have either collapsed or greatly retreated in recent decades.
While icebergs do break away from larger shelves as they grow, the pace at which they are breaking away and shrinking is thought to be a result of man-made climate change.
Will it mean sea levels rise?
Unlikely.
While the breaking away of the huge iceberg may appear dramatic, it's not thought likely it will result in a rise in sea levels.
The Guardian reports:
"It's like your ice cube in your gin and tonic – it is already floating and if it melts it doesn't change the volume of water in the glass by very much at all," Anna Hogg, an expert in satellite observations of glaciers from the University of Leeds told the newspaper.