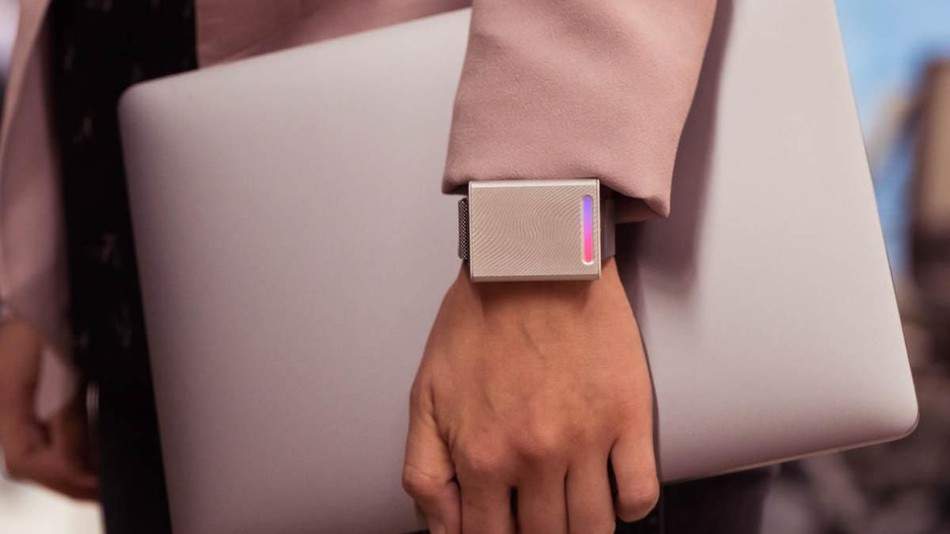 It used to be that we would have to rely on major companies to create useful new products for us.
Innovative was in the hands of the few. But thanks to crowdfunding, anyone with a good concept can generate the initial revenue to build and launch a product.
For those unfamiliar with the concept, crowd-funding is pretty simple. Essentially, anyone with a good concept can make a page.
They set a goal for a certain amount of money which will help them build and launch that concept. It can really be anything. Everything from new products to films to video-games to fashion items have been launched through crowd-funding.
Once the page is in place, backers can pledge a certain amount of money. In return for those funds, backers get rewards. These rewards can be anything from a simple thank-you email to the product itself to a trip to see it being made.
The more money you pledge, the better the rewards. And the cool thing is that if you do pledge enough to get the product, you usually get it early or even at a discount from what it's usual RRP would be when it launches officially. And, if the product never reaches its funding goal, no one pays a penny.
How well do you
really

know your competitors?

Access the most comprehensive Company Profiles on the market, powered by GlobalData. Save hours of research. Gain competitive edge.
Company Profile – free sample
Thank you!
Your download email will arrive shortly
Not ready to buy yet? Download a free sample
We are confident about the unique quality of our Company Profiles. However, we want you to make the most beneficial decision for your business, so we offer a free sample that you can download by submitting the below form
By GlobalData
All in all, crowd-funding is a really cool idea which, in a lot of cases, works really well.
However, what can be tricky is finding the coolest and most exciting products to invest in. As such we've scoured our way through Kickstarter to find some of the most interesting new projects you can invest in now.
In a nutshell:
Everyone knows that brushing your teeth with an electric toothbrush is more hygienic. That's just a cold hard fact. The trouble is that electric toothbrushes are inconvenient to carry and the replacement heads are expensive. The Allegro toothbrush is something a bit different. The cup acts as a charger so no more annoying wires. But there's more! The cup also contains UV sterilization technology and drying technology to make your brush-heads last as long as they possibly can. Plus, the toothbrush itself is capable of all the classic electric toothbrush stuff you've come to know and love.
Minimum to pay to get the product:
For a standard kit that unfortunately doesn't come with the fancy cup its $29. If you want the awesome wireless charging, sterilizing, drying cup, it'll be $49.
Best pledge reward:
Honestly, the basic reward is probably the best. For $49 you can get one Sonic Electric Toothbrush Handle, one Portable Multifunctional Cup, and one Hahl-Pedex Bristle Brush Head. That'd be $69 in stores, so you're making a saving too!
Will it reach the funding goal?
Already fully funded!
In a nutshell:
With the advent of digital cameras and smartphones, most of us no longer keep photos in albums. Instead, we store our treasured memories on SD cards, social media sites, and our laptops. The trouble is, now that it's so cheap and easy to take photos we do it more. Thus, there are tonnes of photos to look through, which can be a little daunting. Plus, it can also be a pain to find the photo you want. You have to remember which device it's on then go trawling through digital albums and folders. It can take photo. Pholio aims to alleviate that problem. Once connected, it grabs all the photos from all your devices and stores them in one place. Then, it uses clever AI processing to categorize and classify your photos. You can then search through them using dynamic search terms really easily, without having to spend hours looking through folders to find the ones you want.
Minimum to pay to get the product:
£199 is the minimum you'll pay for a standard Pholio with 500GB of storage. However, you can also pay £2 to choose your own search term to be added to the system for people to search through!
Best pledge reward:
For £999 you get the very special opportunity to go and visit the Pholio offices to spend the day with some of the smartest machine learning minds in Britain. You'll also get to sit down with the team and brainstorm ideas for new Pholio future developments. They'll even throw in a lunch, and, of course, you get a Pholio of your own to take home!
Will it reach the funding goal?
Consider it reasonably likely. With 52 days to go this one has achieved 9% of its funding goal. Nothing is certain and it's a long way off yet, but it's got some good momentum so far!
In a nutshell:
This one is a very cool conversation piece for the erstwhile collector. In a glass sphere, is a map of the known-universe. Shrunk down to tiny proportions, it might look like just a cluster of air bubbles in a glass sphere, but each tiny point is a star. Lit up with an LED base, this is the perfect conversation starter for those who are fascinated by the wonders of space.
Minimum to pay to get the product:
A minimum spend of €49 plus shipping will ensure this cool orb gets to you before Christmas!
Best pledge reward:
Unfortunately, the option to have the orb and the LED stand delivered before Christmas is sold out. However, if you're prepared to wait, you can get that very thing delivered after Christmas for €64 plus shipping!
Will it reach the funding goal?
Already fully funded!
In a nutshell:
It's a fire pit without smoke. Whether you're out camping or just want a nice little fire to warm you up this would be perfect. No longer do you have to worry about your clothes stinking of smoke for days after a BBQ! The device uses a battery to make air constantly flow around the fire, ensuring every part of the fuel burns and doesn't escape as smoke.
Minimum to pay to get the product:
For $19 you can get a branded portable charger for your phone. It's not quite a firepit, but it's a nice little way of saying thank you. To get the fire pit, the minimum you'll pay is $199. That includes the firepit itself, and, as a special Kickstarter bonus, you'll get a travel bag that contains a solar panel so you can charge the pit on the go.
Best pledge reward:
For $299 you can get the pit and the travel bag, but there's bonuses too. You also get a warm Rumpl puffy throw so you have something to sit on to watch you're fire. You also get 4 'beer blankets' to keep your beer insulated and cool even in front of a roaring fire.
Will it reach the funding goal?
Already fully funded!
In a nutshell:
If work has your travelling a lot, this is the shirt you need. It's designed with comfortable, breathable fabric that feels like the finest cotton. However, it's also made to be perfect for travelling. Basically, this shirt will not wrinkle if you throw it in your suitcase, if you wash it in a hotel sink, if you can't get an iron: it will always look good for your morning meeting. It also has anti-microbrial properties, so it won't start to smell even if you wear it for up to five days in a row.
Minimum to pay to get the product:
$98 will pay for one shirt. At retail that'd be $125.
Best pledge reward:
You can get three of the shirts, in whichever of the patterns you choose, for $280.
Will it reach the funding goal?
Already fully funded!
In a nutshell:
With winter setting in, now's the time to invest in some warm, comfy sweaters. And you could do far worse than PAKA. These alpaca wool sweaters are softer than cashmere and as warm as polar bear fur. It's also super light at less than 10oz. The sweater also comes directly from the Andes in South America, so it's pretty well-traveled too! However, it's also environmentally friendly. Alpaca farming has almost no carbon footprint. If you're looking for something light, comfy, and warm then look no further.
Minimum to pay to get the product:
$39 will get you an Alpaca wool beanie hat. To get an actual sweater the minimum you'll pay is $99 – still, at retail, they'll cost $140 so it's quite a saving!
Best pledge reward:
For $209 you can get your hands on any two sweaters (crewnecks or hoodies, your choice) and a beanie! At retail, all that would cost you $335.
Will it reach the funding goal?
Already fully funded!
In a nutshell:
Are you the type of person who runs too cold or too hot all the time? You get into a room and while everyone else is sitting comfortably you're either too hot or too cold. If that sounds like you then maybe this is the exact product that you need. The Embr Wave sits on your wrist like a watch. If you need to adjust your temperature you simply press a button. The device then sends a hot or cold pulse through the sensitive skin on your wrist. In turn, this triggers a response from your brain that makes you feel warmer or cooler.
Minimum to pay to get the product:
As a special Kickstarter bonus, you can get the Embr Wave for $219. Usually it would cost $299 per wristband.
Best pledge reward:
Probably the Kickstarter exclusive early adopter offer mentioned above. The other options are just to get the wristband at retail price.
Will it reach the funding goal?
Already fully funded!
In a nutshell:
It's a teeny-tiny phone designed to be able to fit in your wallet or purse. However, it's not a fully-featured iPhone-beater, you should know that. The idea with the Light Phone is it's a companion to your main phone. The creators wanted to create a device that would allow you to connect when you want to, and not be disturbed when you're busy. As such, the Light Phone is just a phone. No texting, no camera, no Whatsapp, just phone calls.
You set up call-forwarding on your main phone, then leave it at home. Any calls that you receive are then sent straight to your Light Phone. Facebook notifications, emails, texts and whatever else are not. In an emergency you can be contacted, but otherwise, you won't be disturbed.
It might sound pointless, but if you're away somewhere you don't want to risk taking your $999 iPhone X to, this could be perfect. Or, if you wanted to ensure you could spend some quality time off the grid without being disturbed, this would be perfect.
Minimum to pay to get the product:
The Kickstarter campaign has now ended, so you'll have to actually buy the phone. It costs $150 plus shipping and handling. In the United States this includes our SIM with 5 months of free service, which will cost $5/month to keep the SIM active thereafter. You can buy it from the official website here.
Will it reach the funding goal?
Already fully funded!