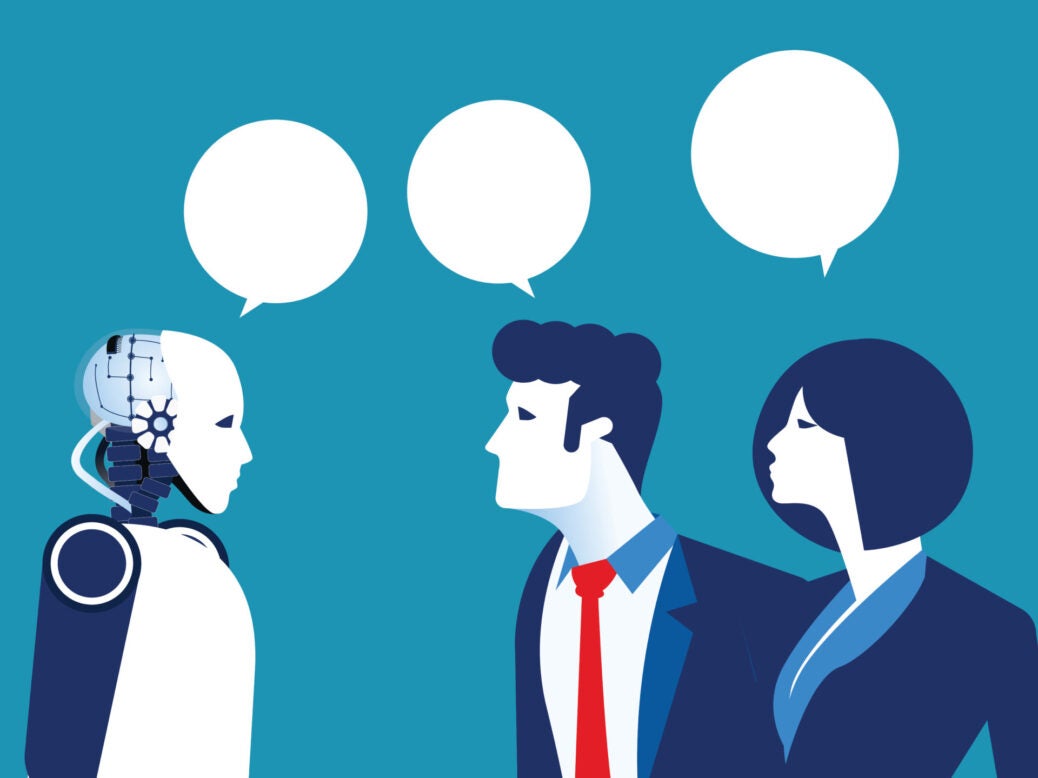 The rise of machine learning is due to impact almost every industry to some degree over the next few years, with the presence of artificial intelligence set to transform the workplace forever.
One of the major trends that has arisen from the rise of AI in the workplace is the need for re-skilling, as the technology makes some roles redundant while simultaneously creating a need for others.
According to a study conducted by job site Indeed, the the number of roles in AI has risen by 485% in the UK since 2014 and is only set to increase, creating a significant AI skills gap.
This means that there is a huge demand for workers in the AI sector, with the number of new roles outnumbering the number of applicants with the technical skillset necessary.
Roles such as machine learning, software and automation engineers, as well as roles related to data science are in demand, and often well-paid, so the only thing left to do is to ensure that there are enough people to fill them.
This is an urgent problem facing the science, technology, engineering and maths (STEM) sector more generally, with research by consultancy company Bidwells showing that the professional and scientific tech industry had 69.49% more jobs than enrolments in related university courses in 2017.
But what can be done to ensure that the full benefits of AI are realised by attracting enough employees to implement it?
AI skills gap becoming a "chasm"
James Petter, VP EMEA at data storage company Pure Storage believes that as technology changes the way we work, it is creating an ever-widening AI skills gap:
"As the AI skills gap becomes more like a chasm, next year we will see the tech talent war heat up even more.
"AI is reinventing the way we work, redefining business strategies and helping organisations make sense of the ever-growing volume of data they possess. This makes roles such as data scientist and AI specialist a necessity, as opposed merely to a competitive advantage. The challenge? There's not enough talent to go around. AI and data specialists are not being trained fast enough to meet demand, with the best professionals likely to be monopolised by large firms with deep pockets. This could result in an innovation vacuum in the start-up and SMB space."
He believes that business leaders do not currently feel equipped to deal with a changing workforce, which may be holding some businesses back. According to a recent survey by PWC, although 72% of business executives believe AI will be the business advantage of the future, only 15% are currently using the technology.
Data can reduce workforce strain
Petter explains that evidence has shown that the industry has to take action to utilise data and AI more efficiently and avoid further increasing the AI skills gap:
"In a study we commissioned from MIT Tech Review Insights, we found that business leaders felt a lack of resources and talent was one of the biggest barriers preventing a better management of data in their organisation. With data undoubtedly the new currency of businesses, this is a serious issue for the industry and action needs to be taken."
He believes that collaboration with educational institutions is one way to ensure that the next generation is equipped for the workplace of the future and the technological challenges it will bring. Although AI is set to transform our everyday lives, many believe that higher education institutes are not adequately preparing students to compete industries that are shifting to incorporate more automation:
"With this in mind, we expect to see businesses of all sizes and industries begin working with educational institutions, ensuring that courses are designed to prepare students with the skills that organisations need. To end the war for talent once and for all, we need to see the creation of AI-specific internships and flexible university curriculum that keep up in real-time, with technological change. We also expect to see new tools that will simplify the adoption of AI, reducing the learning curve for new talent. These efforts, among others, will help accelerate the creation of future data scientists."