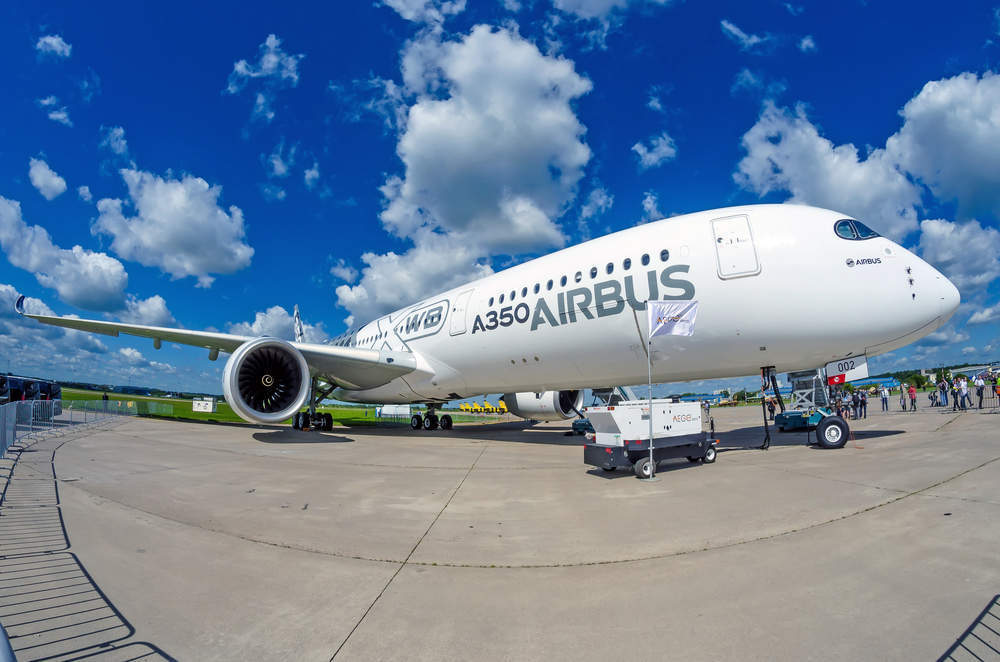 With Airbus to leave the UK shores if the country fails to agree a Brexit customs union transition deal with the EU, more pressure is being piled on ministers.
Airbus currently employs 15,000 people in 25 sites across the country. Airbus announced its decision after Prime Minister Theresa May ruled out the possibility of staying in the customs union. Currently the UK is due to leave on 29 March 2019.
In its Brexit 'risk assessment' briefing published yesterday, Airbus said that if the EU withdrawal was reached without a transition deal, it would cause serious disruption to the aerospace industry. An Airbus spokesperson noted:
"This scenario would force Airbus to reconsider its investments in the UK, and its long-term footprint in the country."
Areas most affected the decision of Airbus to leave UK factories behind:
If Airbus were to halt all of its operations in the UK, there are a number of sites across the county that could be hit hardest by a no-deal Brexit.
Of sixteen constituencies in which Airbus operates, seven (Aberdeen, Bolton, Flintshire, Portsmouth, Farnborough, Gosport, North Tyneside, and Denbighshire) voted to leave the European Union in the referendum on 23 June 2016. All of these recorded a leave vote of 54% or over, with constituents in Gosport voting 63.9% in favour of leaving the EU.
Four more constituencies–Alton (Hampshire), Hounslow, Witney and Aberdeen–each recorded a high minority leave vote of 45%-50%.
| | |
| --- | --- |
| UK Constituency | Leave vote (%) |
| Gosport | 63.9% |
| North Tyneside | 59.3% |
| Bolton | 58.3% |
| Farnborough | 58.2% |
| Portsmouth | 58.1% |
| Flintshire | 56.4% |
| Denbighshire | 54.0% |
| Alton (Hampshire) | 49.5% |
| Hounslow | 48.9% |
| Witney | 46.3% |
| Aberdeen | 45.0% |
| Guildford | 43.8% |
| Almondbank | 38.9% |
| Glasgow City | 33.4% |
| City of Westminster | 31.0% |
| Oxford | 29.7% |
Airbus Commercial Aircraft chief operating officer Tom Williams said that in any foreseeable scenario, withdrawal from the customs union will have 'severe negative consequences' for the company and the entire aerospace industry.
He said: "Put simply, a no-deal scenario directly threatens Airbus' future in the UK."
Williams told BBC's Today programme that Airbus was working on the next generation of wings for in the UK, adding:
"We are seriously considering whether we should continue that development or whether we should find alternative solutions."
Airbus to leave the UK – reactions:
A UK Government spokesperson said:
"We have made significant progress towards agreeing a deep and special partnership with the EU to ensure trade remains as free and frictionless as possible, including in the aerospace sector, and we're confident of getting a good deal that is mutually beneficial.

"Given the good progress that we are continuing to make in the negotiations, we do not expect a no-deal scenario to arise."
In addition, a spokesperson for the Welsh Government agreed, saying:
"We have repeatedly warned that the UK cannot take the huge economic risk of cutting ourselves adrift from the single market and customs union. Particularly in the case of manufacturing sectors, which in Wales are so important in providing high-paid, high-skilled jobs."
Airbus builds the wings for the A320, A330/A340, A350 and A380 passenger planes in the UK. Airbus also added that the current transition period was too short for it to make changes to its supply chain. It currently works with 4,000 suppliers across the nation.
Airbus is just the last in a long line of companies who may leave the UK because of Brexit.