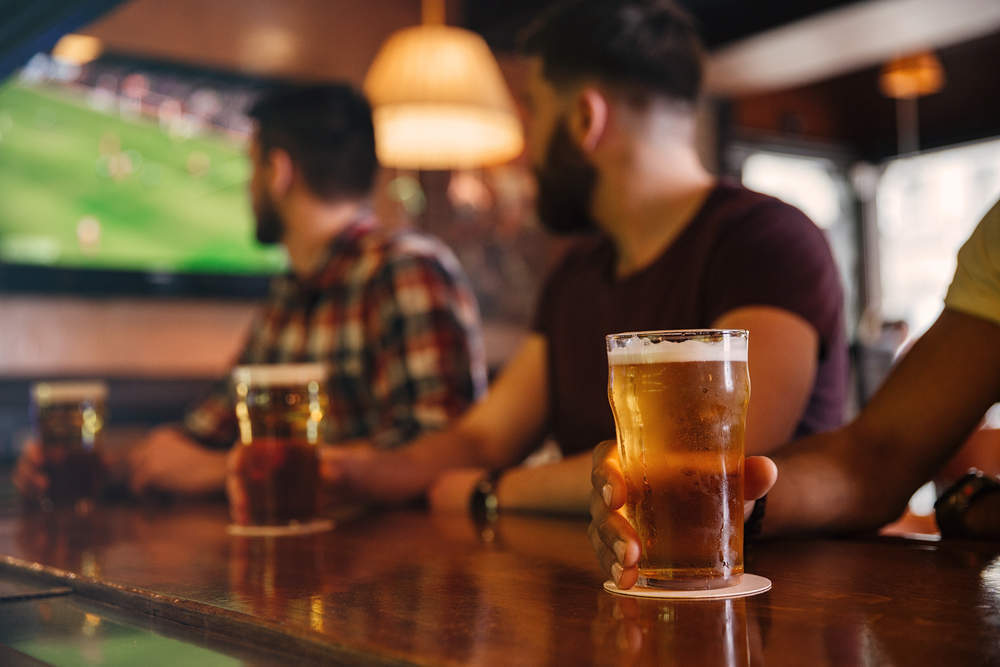 The 30 leading alcoholic beverage brands are spending more than $760m each year to sponsor the biggest competitions, clubs and athletes in the sports industry.
Pay attention during advertisement breaks during any major sports event and you're certain to see more than a few alcohol brands pushing their products. According to sports market intelligence company Sportcal, alcohol brands currently have more than 280 active deals with sports organisations.
The new Sportcal Sponsorship Sector Report: Alcoholic Beverages report looks into alcohol brands in the sports industry and where their money is being spent.
Beer brands are the biggest players
Of the 281 deals analysed by Sportcal, beer companies accounted for 89% of them. The champagne market came in second with 4.3%, followed by wine (2.5%), cider (2.5%) and vineyards (2.1%).
Dutch brewing company Heineken is the alcoholic beverage industry's most invested brand, accounting for 11% of all active deals analysed. Sportcal data shows that Heineken currently has 25 active deals, including a deal with Formula One worth $21.4m annually and a $10m deal with Major League Soccer.
Budweiser (7.1%), Bud Light (6.4%), Carlsberg (6%) and Amstel (4.6%) make up the top five. In the top ten, just one brand – champagne maker Moet & Chandon – doesn't sell beer as its core product.
However, while Heineken leads for the total number of deals, Bud Light is in fact the industry's biggest spender. The American brand is pushed to the top of the list by its $230m annual sponsorship of the National Football League, with total spending of $249.7m across all of its active deals.
In comparison, the industry's second biggest spender Heineken pays out just $118.3m annually on sports sponsorship deals. MillerCoors, ranked fifth, currently spends $59.5m.
Target audience: European football fans
As the most popular sport in the world, it comes as little surprise that this is the sport that alcohol brands target most. Some 49% of the active deals that Sportcal looked at were with organisations and individuals involved in football.
The vast majority of these deals are with sports team, with brands more than willing to sign long-term partnerships. Most of these deals are set to run for three to five years.
The next most popular sport, cricket, has attracted just 10.3% of the active deals, with American football (8.9%), rugby union (7.5%) and tennis (5%) making up the top five.
The report concludes that alcohol brands prefer to sign region-specific deals, rather than global ones. And it will come as little surprise that the vast majority of sponsors target the European market, home to the sport's biggest tournaments and clubs, as well as its best talents. Some 59% of active deals target European consumers. The next biggest market is North America, with 20%.
Why are alcohol brands interested in sport?
Conrad Wiacek, Head of Sponsorship at Sportcal, told Verdict:
"Alcohol brands, and specifically beer brands, began to associate themselves with sport in the hope of reaching its core target audience, namely older males who didn't respond as strongly to traditional advertising. By partnering with teams and athletes, alcohol brands were able to associate themselves with sports and 'share' in the sporting successes and failures therefore making themselves part of the conversation and building loyalty amongst fans.

"A recent example of this, done to brilliant effect by Bud Light and the Cleveland Browns, was to provide free beer to fans following the Browns' first win in over two years."
Alcohol brands are coming under increased pressure from campaign groups and lawmakers over the targeting of sporting events, which many feeling that this exposes and encourages young people to consume alcohol.
Yet, despite the difficulties that come with it, the report's findings show that such pressure has done little to deter the alcoholic beverage sector. In fact, with audiences changing, the industry is starting to a see a more diverse variety of alcoholic beverage manufacturers try their hand at sport.
"As the audience at sporting events has diversified with more women attending and supporting teams, so have the brands who associate with sports. No longer merely the preserve of beer or whiskey brands, wine producers are among those looking to partner with sporting teams and events to reach a diverse target audience," Wiacek said.
According to the report, targeting sporting events could be a good way for the sector to deflect from the negative perception of alcohol consumption as an unhealthy lifestyle choice, using the health aspect of sport to improve its image.
Regardless, according to Wiacek, alcohol and sports is a natural fit. Consumers want to enjoy a beer during the game, and alcohol brands are more than happy to indulge them.
"With most fans wanting to enjoy a drink with their sport, these associations make sense for the brands on numerous levels," Wiacek said.