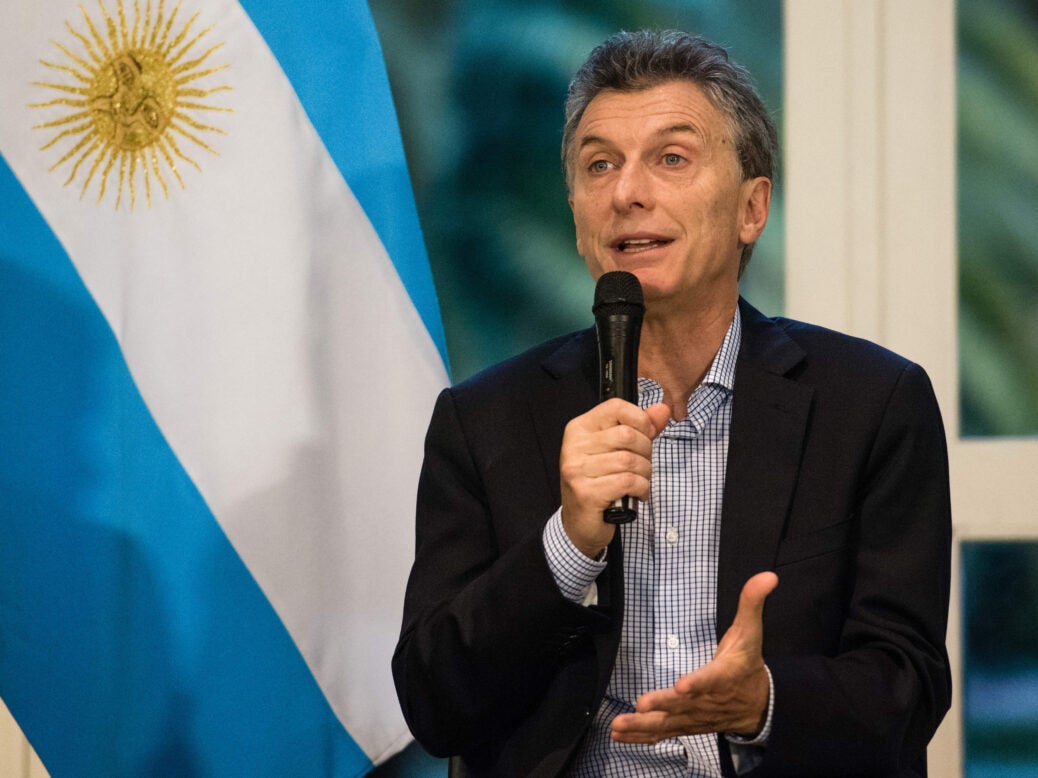 Argentina's president Mauricio Macri's goal in office has been to integrate the country back into the international community and the 2018 G20 presidency is a key chance to do that.
Argentina will be the first South American country to chair the G20 group of the biggest economies in the world. At the inauguration event for Argentina's G20 presidency, Macri said:
We are going to put at the centre of the G20 the aspirations and concerns for the developing region, which is keen for new opportunities.
Here's what Macri and his government hopes to achieve with the Argentina G20 presidency.
1. Put a spotlight on South America
Macri hopes that Argentina's presidency moment will publicise the opportunities in South America – not just Argentina but its fellow G20 partner, Brazil.
It also helps that next year the country's capital Buenos Aires will be hosting the G20 leaders' summit in November, the first one to take place on the continent.
Argentina will also host more than a dozen events relating to the G20 in 2018.
2. Stand up to protectionism
One of the biggest issues facing the G20 this year has been the issue of protectionism. US president Donald Trump's America First policy has been a feature at all the G20 meetings throughout 2017.
This will almost certainly be a factor during the Argentina G20 presidency. The country is a major exporter of agricultural products and protectionist measures threaten its export business.
Argentina's treasury minister, Nicolas Dujovne, said:
The G20 is an ideal place to continue reaffirming the benefits of greater trade ties, especially for countries like Argentina that want to export their agricultural products.
3. Establish partnerships with countries beyond the US
As a result of US protectionist policies, the G20 presidency will allow Argentina to build on relationships with other countries. This year, it has been working with the UK government to boost bilateral trade between the two countries.
As well, the trade bloc Mercosur, which includes Argentina, Brazil, Paraguay and Uruguay, is hoping to establish a trade deal with the European Union.
The bloc hopes this will boost beef exports from the region. The Argentina G20 presidency is a key opportunity to do just that.