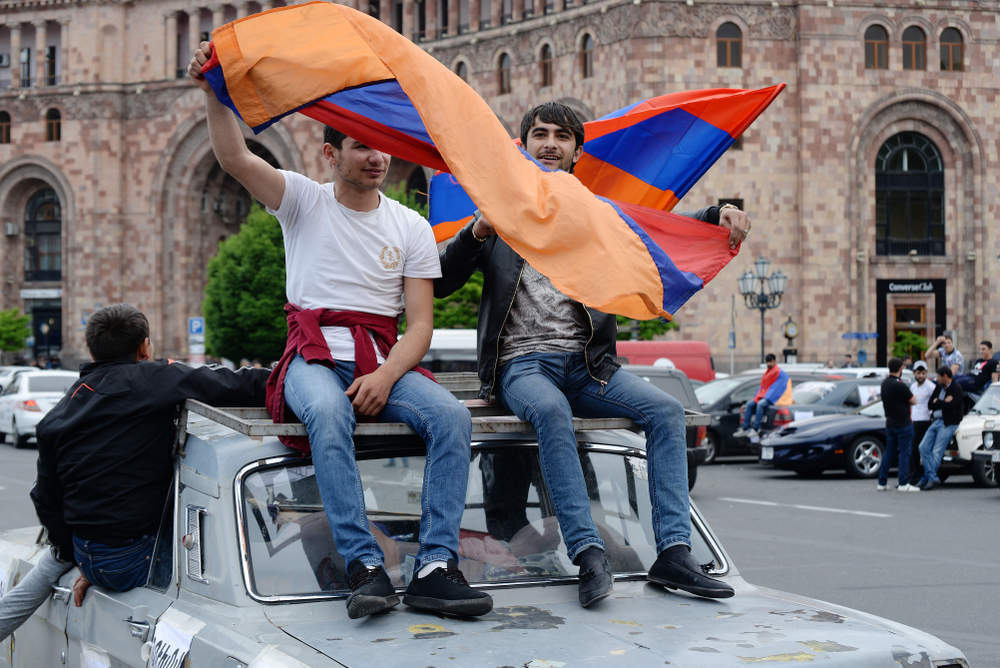 Good morning, here's your Tuesday morning briefing to set you up for the day ahead. Look out for these three things happening around the world today.
Armenia gets a new prime minister
Armenia's parliament will elect a new prime minister today following weeks of civil unrest, with outsider Nikol Pashinyan set to take power.
Pashinyan is the sole candidate for interim prime minister in today's parliamentary elections.
Pashinyan has received the support of all opposition parties in parliament, who hold 47 seats in the 105-seat legislature, but he will require a majority to win.
As caretaker he has promised to organise new free and fair parliamentary elections for the post of prime minister.
Russia, which usually tries to take an active hand in the politics of a former Soviet country, has so far remained on the sidelines as the country is dependent on Russia irrespective of who is in charge. Armenia is otherwise surrounded by hostile powers Turkey and Azerbaijan.
France's Emmanuel Macron lands in Australia for a three-day visit
French President Emmanuel Macron arrives in Australia for a three-day visit today, with security, trade and strategic interests topping the agenda.
This is Macron's first visit to Australia as President and, in contrast to his recent trip to Washington, it is likely to be far lighter on pomp and grandeur.
Macron will meet with the Australian Prime Minister Malcolm Turnbull to discuss further cooperation on security in the Asia-Pacific region, climate change and a greater commitment to cultural exchange.
Apple posts its latest earnings
iPhone maker Apple will today post its second quarter earnings, with forecasters expecting sales of $61 billion, an increase of 13% year-on-year.
Apple investors are nervous about waning iPhone demand following weaker than expected guidance from supplier Taiwan Semiconductor Manufacturing (TSMC) last month.
Apple has lost billions in stock market value over recent months, though it continued to impress in its last quarterly results from February this year — posting higher revenue than anticipated and hitting records within the company, despite negative expectations.