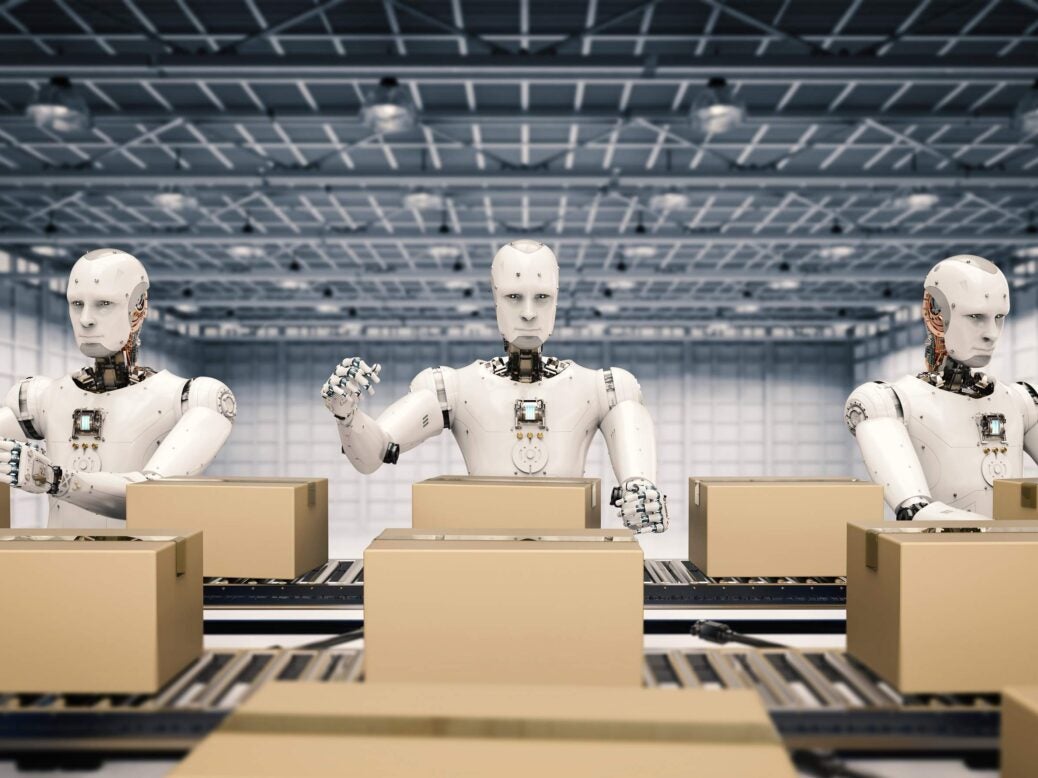 Artificial intelligence (AI) is one of the biggest commercial opportunities in today's economy and could grow UK GDP by 10 percent by 2030, according to a report by professional services firm PwC.
The report believes that AI will transform the productivity and GDP potential of the UK, but there needs to be sustained investment in AI technology to make this happen.
It says AI could have this impact by bringing about more consumer choice and more affordable, bespoke goods over time as a result of the new technologies. As well, efficiency gains through productivity will facilitate product innovation, which should lead to gains in the UK's GDP.
In addition, it notes that the UK is well-placed to benefit from the shift towards automation thanks to having strong foundations in the technology already. Startups in different industries such as healthcare, cyber security, insurance, and finance are helping to propel the UK forward and drive innovation.
PwC's UK artificial intelligence leader, Euan Cameron, said:
No sector or business is immune from the impact of AI. That's why it's so important for the UK to place itself at the forefront of the AI revolution and create the right environment for exciting and new businesses to innovate and make the most of the product, productivity and wage benefits that this technology can bring.
How can the UK get to this point?
According to a policy report released last year, the UK government believes "artificial intelligence presents a huge opportunity for the UK. Get this right, and we can create a more prosperous economy with better and fulfilling jobs."
Mathew Lawrence, senior research fellow for think tank IPPR's economy team, told Verdict that the UK government has a few things it needs to do before this can happen.
For instance, the government needs to encourage businesses to work with the frontier startups, such as DeepMind, to implement AI technology.
"The UK is quite good at producing companies like DeepMind and machine learning specialists. It needs to play a bigger role in thinking seriously about how technology from the DeepMinds of the world can be adapted through to the shop floor of Tesco and how we organise care."
Another thing is encouraging investment and funding. Earlier this year, the government announced a new funding boost to the UK's AI sector in the form of £17.3m to the Engineering and Physical Sciences Research Council (EPSRC) to support the development of new robotics and AI technologies in universities across the UK.
As well, the budget also announced a digitalisation review. Lawerence said this will look at how the government can support businesses to adapt these technological innovations.
"That will be interesting to see how far the government will adapt that. [At the moment] I think we're a long way behind somewhere like Germany which has a really impressive white paper on the relationship between businesses and technology and they're setting up the institutions to deal with the way automation is coming."
Having the right infrastructure such as institutions is one way to ensure that everyone benefits from automation.
"It's a question of distribution – who will benefit or who will lose? One way of looking at it is you can expand institutions to broaden ownership of the economy so ordinary people have a bigger capital stake. This could be done through public ownership of technology, through profit-sharing scheme or through worker-owned companies – this could be accelerated through public policy," said Lawrence.
Yet, there will be some casualties if the UK goes fully automated. A different report by PwC, released in March, predicts that around 30 percent of jobs will be lost to AI and automation by the 2030s, particularly in the manufacturing and research sectors.
What will happen to people that lose their jobs because of automation?
PwC does say that welfare will increase as a result of "increases in time saved", assuming that means jobs lost due to the efficiency of AI over humans.
However, it says that the impact on GDP will be small due to the "small size of this effect" and the prediction that consumers will be able to relax and enjoy leisure time instead of working.
Tech entrepreneurs, such as Facebook's Mark Zuckerberg and Tesla's Elon Musk have spoken out about the implementation of universal basic income (UBI) in the face of automation, however, Lawrence is sceptical.
"The idea that there's a magic bullet like UBI just waiting to be used and we haven't bother to use it, I don't think is right. It might well be a solution, but it's a solution for the 2030s, not the 2020s in terms of the labour market."
Ultimately, Lawrence said there is potential for the UK but not to get swept away with time periods.
"I would be sceptical of claims that by 2030 the economy is going to be completely transformed [by AI]. How different is everyday life compared to the early millennium? Obviously there will be fair rates of change but do things radically change that quickly?

"Until we actually see the evidence I think we should maintain an air of scepticism rather than buying into a lot of the technological hype," he added.