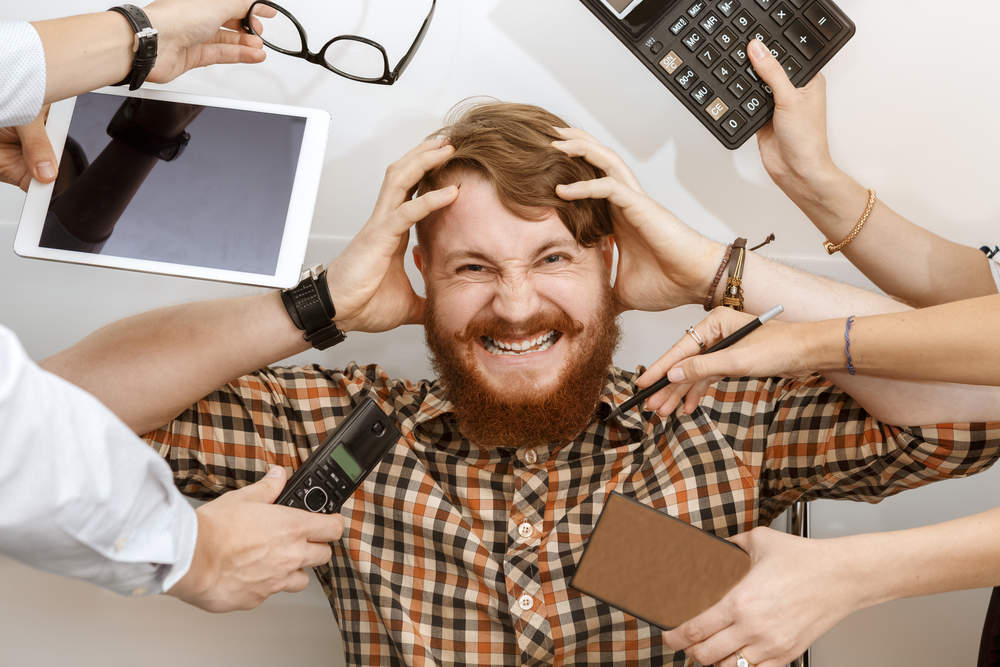 If you've ever been on the hunt for a new career, chances are you'll have seen some ridiculous adverts.
For most of us, though, those jobs are only weird because of their demanding hours, lack of holiday, or bad pay.
But even then, few of us will ever have read such a demanding job description as this.
The advert, which was posted on Craigslist is from a couple hiring a personal assistant. So far, so normal.
However, the exorbitant list of demands made by the 'Two Animal Lovers' from San Francisco who posted the advert, along with their extraordinary cheerfulness, has really caught the internet's eye.
Since the advert was posted two days ago, the couple have apparently been inundated with interest. As a result they're now offering between $15 and $35 rather than the original $25-30 per hour.
How well do you
really

know your competitors?

Access the most comprehensive Company Profiles on the market, powered by GlobalData. Save hours of research. Gain competitive edge.
Company Profile – free sample
Thank you!
Your download email will arrive shortly
Not ready to buy yet? Download a free sample
We are confident about the unique quality of our Company Profiles. However, we want you to make the most beneficial decision for your business, so we offer a free sample that you can download by submitting the below form
By GlobalData
So what's the job?
Well, it's basically a personal assistant role, just a very demanding one.
The couple in their 40s who posted it, both working in biotech, feel they 'don't have time to maintain [their] personal lives' and as such they need an assistant who can do that for them.
The complaints:
Here's a simplified list of all the complaints the couple have about their lives that they need an assistant to resolve for them:
They eat too much processed and junk food.
They don't get enough sleep.
Their dog doesn't get played with enough.
Their (personal) social media accounts don't get updated.
The fresh flowers that they buy aren't trimmed daily and don't have their water changed enough.
They don't get to go on holidays or trips because no one organises them.
They don't do their own laundry and would rather never wear something again than take it to the dry cleaners.
Prescriptions aren't picked up.
Clothes to be returned and/or donated are just left in the house to rot.
No calls to customer service centres are made.
Ill-fitting trousers don't get hemmed.
No one teaches the dog new tricks.
No one brushes the dog's hair.
They don't have time to order things.
No one researches investment opportunities for them.
Groceries are left on the kitchen counter.
They don't put any pictures in their frames.
The dishes don't get washed.
Appointments are never scheduled.
Manicures get chipped.
We're not sure if anyone has ever made a list of the most pressing first-world problems, but we imagine it'd look very similar to this.
The person they need:
Aside from prefacing the advert with the words 'MUST LOVE DOGS' (stylised as such), the advert goes into a heck of a lot of detail about the exact kind of person who is right for the job. A heck of a lot.
"Chill but gets sh*t done".
Experience as a PA to a corporate executive.
Not dramatic or tightly wound.
Not lazy.
Great judgement.
Down-to-earth and humble.
Not too stubborn to apologise.
Own up to your mistakes.
Confident, empathetic, and rarely overwhelmed by your emotions.
Strong work-ethic.
Ability to produce quality work at great speed.
Appreciates aesthetics.
An incredible memory.
Funny.
Laugh at your own jokes.
Must not have a dry sense of humour.
Finds it rewarding to help others.
Enjoy making things smell nice.
Strong communicator.
Have a kind heart.
Google is your best friend.
Take pride in your own personal style.
That style must be functional too.
Think all that sounds crazy? You ain't seen nothing yet, kid.
Fluent in spoken and written English.
Able to be strictly confidential.
No smokers ('cigarettes, marijuana or others').
You can have a maximum of five alcoholic drinks per week.
No drug users..
No past criminal record.
Must love dogs and animals.
Valid drivers license (car will be provided if necessary for work) with experience driving in San Francisco.
Experience with GSuite, MSOffice, Adobe Suite.
Experience with MacOS and iOS (computer and phone will be provided).
Touch typing 60+ Words per minute.
Prior experience as dog owner.
No injuries or physical constraints that would impede your ability to rearrange furniture, lift a 40 lb dog up several flights of stairs, carry heavy grocery bags or luggage, etc.
Able to swim well in the ocean.
Able to protect a dog from being attacked by another dog.
Willing and happy to clean up occasional dog vomit and/or diarrhea.
Essentially, if you're a kind Olympic athlete, who likes nice smells, will do basically anything for your employer, and is capable of punching an aggressive dog square in the face, this is the job for you.
Oh but wait, there's more. Here's what the advertiser calls "bonus points":
Multilingual.
Experience with a high-maintenance dog (long haired, allergies, etc.)
Experience with long hair in general (you have long hair and know how to brush tangled hair without causing pain).
You are a great cook and know how to make both rich, savory vs. lean, healthy meals.
Enjoy giving manicures/pedicures.
Well-traveled.
Experience in high-end/luxury retail or hospitality industry.
Good eye for design and style.
Prior experience reviewing and negotiating contracts.
Prior experience with home redesign, remodel, contractor management.
Physically strong.
Lift weights and/or tone as exercise.
Practiced in self defense or fighting styles (you can protect someone who is in danger).
You like fashion.
You watch GoT and/or Silicon Valley.
Former or current aquarium owner (know how to set up a tank and create an ecosystem).
You know how to ski and can watch the dog when we're on the slopes.
You can make one-of-a-kind wood furniture pieces.
You're able to help push my father in a wheelchair when he visits (stroke). I like to take him around the city as much as possible so he can get outside and see things. If we both take turns helping to push him then we can stay outside longer which will make him so happy.

The job:
So, after reading the list of demands, you might be wondering what a standard day at work is going to look like. Well, don't worry, because the job advertisers have got you covered.
The first thing you need to know is that you'll need to be on-call 24/7.
Yep, all day every day. Don't worry though, that's only for emergencies. Most of the time you'll just work 10am until 6pm, six days per week with a day off at the weekend. We're unsure whether you get holidays but frankly, after reading this job spec, we wouldn't count on it.
Even if you did take a break, this couple seem so uniquely incapable of caring for themselves you'd probably come back and find the house burning down with them sitting on the curb eating McDonald's.
As for what a typical day would look like, here you go:
Monday to Friday:
10am – 11am = dog time (feeding, brushing, walking, washing, play with, teach tricks, take photos)
11am – 12pm = cleaning home (dishes, laundry, vacuum, dusting, wiping down countertops, clean up rare dog accident, etc.)
12pm – 1pm = improving look, ambiance & functionality of home (reorganizing cabinets, refreshing flowers, etc.)
1pm – 3pm = run errands (dry cleaning, tailor, groceries, clothes shopping, dog store, picking up Rx, stop by the office, etc.)
3 pm – 6 pm = on your computer/phone (investment research, post on our social media for us, planning a trip, ordering things online, scheduling an appointment, organizing receipts & other bookkeeping, taking notes while listening in on a meeting or call, cooking us dinner, food prep for the dog, book us dinner reservations or schedule our "date nights", etc.)
Saturday or Sunday:
Take the dog for a long walk or romp at the park before dropping him off at the dog groomer for a wash and blow out.
Sometimes you may need to help us with something over the weekend.
How do I apply?
You'll be pleased to know that, as with everything else in this job description, there's an extensive method of application too!
All emails must have a subject line which reads '[Your name] + [Your worst quality]'. Apparently that's an icebreaker.
Send a video-message with your email. It must be 3-5 minutes long and answer all the following: "What did you like about this posting? Confirm if this posting applies to you 100% (including personality description, qualifications, schedule, responsibilities, etc.). Tell us in what way(s) you're not ideal for us (be transparent, no one is perfect and that's okay, bonus points for honesty). Have you been a personal assistant before? For who? What was a typical day? Why can you be trusted to care for a dog? Can you cook us delicious food? What else should we know about you?"
In your email link to all of your social media accounts, tell them how long it takes for you to get to their area, and what make and model your car is.
And if you manage to get through all that you may get an interview.
If you do live in San Francisco and fancy applying for the job, look no further than here to see the posting for yourself.
The worst jobs in history
Don't get us wrong, that job sounds absolutely batshit crazy, but could it be considered one of the worst jobs in history?
Sure the employers are demanding as hell and the pay isn't brilliant, but history shows us some far worse employment options!
Groom of the stool
Probably the most infamous of all terrible jobs. A groom of the stool was employed by the monarches of Britain for centuries. The role involved simply wiping the king's butt when he went to the toilet. Sure, it sounds pretty gross but it was actually a prized position. Because the role offered unimpeded private access to the monarch, grooms often became powerful and feared and respected in the court. Henry VIII's grooms were his personal secretaries, the sons of aristocrats from wealthy households.
Whipping boy
This one is a pretty sweet gig with one hefty downside. You get to be best friends with the prince but if he steps out of line, you're the one who gets punished. As you may have guessed, punishment came in the form of whipping so it'd probably be pretty painful.
The role was created to satisfy the idea of the Divine Right Of Kings. Essentially, early monarches justified their position by saying that God had appointed them to the role of monarch. Thus, it follows that only god can punish a king. In turn, only a king can punish a prince.
However, the king wasn't always around so when the prince needed to be punished, they'd make make him watch his friend getting beaten instead. For that to work, a close relationship between the prince and the whipping boy was required so they were often brought up together and the whipping boy received many of the same privileges as the prince. This close relationship often led to the whipping boy being rewarded later in life.
Resurrectionist
Sounds like a superhero name, right? Well, in truth, being a resurrectionist was much less glamorous. In fact, a more accurate term might be "grave-robber".
These chaps were paid by anatomists in the 18th and 19th Centuries to procure bodies of the recently deceased. Since bodies didn't technically belong to anyone, it was a legal grey area.
However, resurrectionists were hated and feared by the public. Violent mobs and patrol dogs had to be avoided while exhuming cadavers. Still, the money was good. Apparently a set of teeth alone could be sold for £1 (equivalent to about £82 nowadays!)
Rat catcher
Well, the crazy job we described above requires being a fan of dogs so maybe a rat catcher is its latter day equivalent. Essentially, this is exactly what it says on the tin.
As a rat catcher you'd travel about the countryside in the Middle Ages offering to pest control. Rat catchers would often be assisted by small dogs like terriers who could chase the rats into holes and tight spaces. Rat catchers would also catch rats by hand. Only trouble was, lots of rats tended to carry the Black Death with them.
Since they got bitten so often, rat catchers would often end up catching the plague. Unfortunate.
Sin-eater
If you're a bit of a misanthrope then this job might be the one you've been dreaming about. A sin-eater is a quasi-religious position found in cultures right across the world but mostly in Europe. It was the job of the sin-eater to take on the sins of local people after they died.
This would allow the deceased to ascend to Heaven rather than being trapped on Earth as a ghost. The sin-eater would take on the sins of the dead person by having a meal next to their body. Sure, eating next to a cadaver might sound pretty horrible, but you'd never be short of food or work, would you?
Sin-eaters were paid pretty highly for their services, but they were serious outcasts. The trouble with taking in everyone else's sins is that it follows that you get full of sin yourself. As such, sin-eaters were outcasts who lived on the fringes of society.
They were all but ostracized until someone else died, then they'd be summoned again. People also thought that due to the weight of all the sins they'd taken on sin-eaters would never go to Heaven and be doomed to spend eternity as a ghost.
Mummifier
Anyone with even a basic knowledge of Egyptian history should remember from their school days what a horrid job this was. You'd start by yanking a deceased noble's brain out through their noses.
Then you'd take various other organs from them. Once you had the organs, you had to wash them. Call us crazy, but the thought of washing someone's organs gives us the creeps!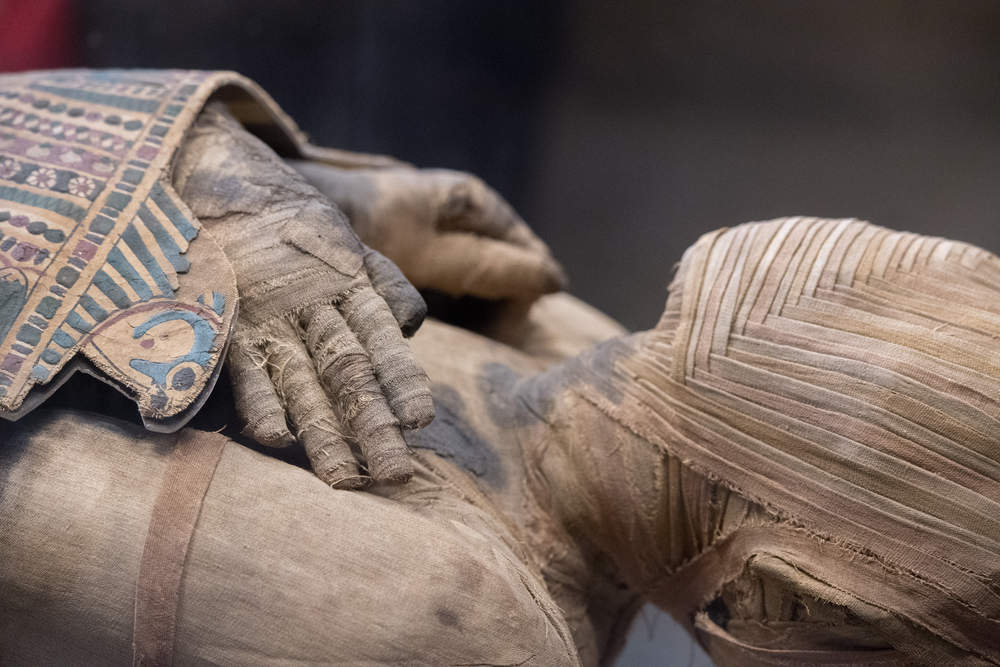 Petardier's assistant
Assistant to the regional petardier, eh? Sounds pretty good. Wrong. A petardier is a rudimentary explosive device. You'd be charged with 'assisting the petardier' by running through the battle field, dodging projectiles and boiling oil being poured from above, and sticking the explosive to the gates of a castle in a battle, lighting the fuse, then running like hell.
Unsurprisingly, most petardier's assistants got blown up when their explosives went off too soon.
Leech collector
We still might be an agonisingly long way away from payment equality for women, but the role of women in the workplace has at least come a long way since the days of leech collection.
Leeches were thought to have medicinal properties, particularly in blood-letting, so doctors needed a lot of them. Seen as a bit of a 'woman's job', leech collectors would wade out, bare-legged into leech filled marshes.
They'd get themselves bitten by a tonne of leeches, then wade back to shore, pick them off and stick them in jars. Gross!
Fuller
Speaking of gross, this one is just downright nasty. In fact, it was so nasty that the Romans had to get slaves to do it. Essentially, fulling is a kind of washing of clothes using ammonia.
You know what's an ammonia-rich substance? Urine. Slaves were made to march around in ankle-deep tubs of stale human urine, treading the ammonia into the clothes. Grim. Fulling merchants would often erect urinals outside their stalls to collect it fresh. Grim.
Spit boy
You might think it'd be nice to sit down all day and enjoy the sights and smells of the kitchen. Maybe it would, but not as a spit boy. Your job would be to sit next to a blazing hot oven and turn a spit until the meat was fully cooked on all sides.
This would be the lowest job in the kitchen and not one that anyone would really want to do.
Cotton mill scavenger
This is on you'll remember hearing about in your school days.
Children aged between 4 and 8 were employed by mill owners to work beneath the cotton mills, gathering up any cotton so that it didn't go to waste.
The milling equipment was large, heavy, and fast-moving so children getting their hands, feet, and even heads crushed wasn't uncommon.
All of those make the idea of being that couple's personal assistant seem positively wonderful in comparison, don't they? Maybe we were a bit quick to call that one one of the worst jobs in history…