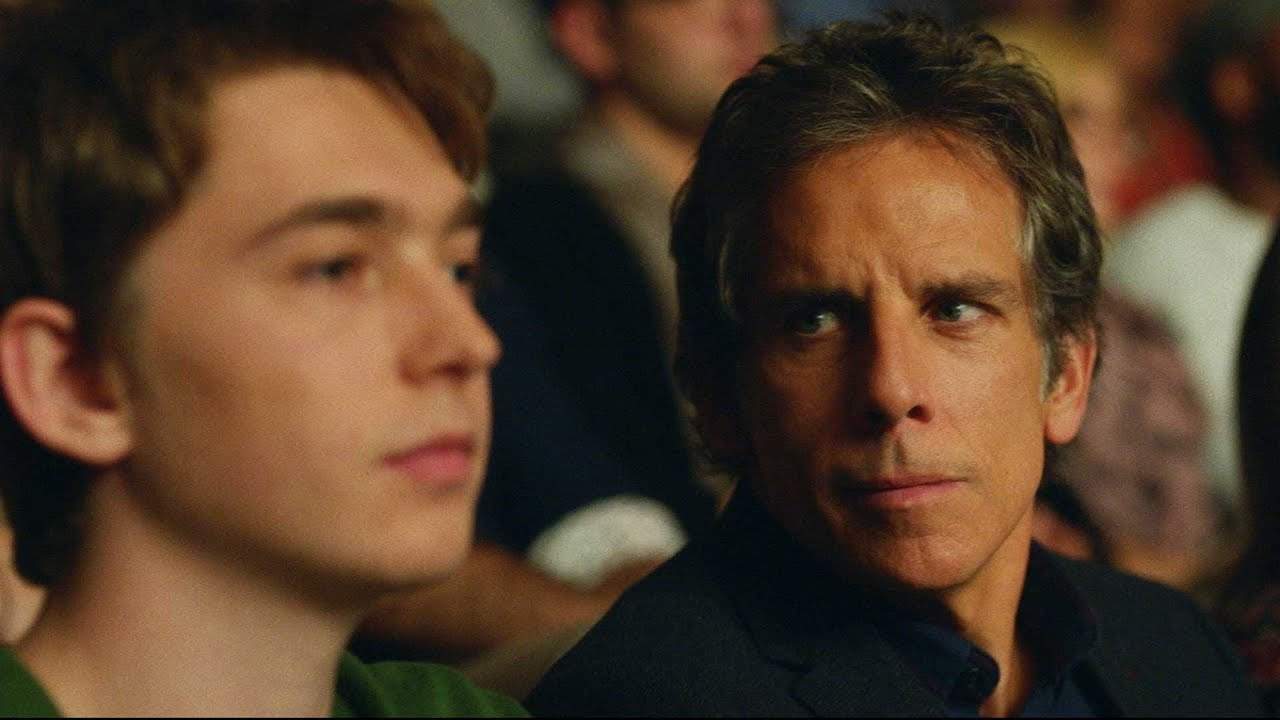 From School Of Rock to Nacho Libre, Enlightened to Pitch Perfect 3, you've probably seen a lot more of Mike White's movies than you'd think.
While Mike White isn't exactly a household name, his work speaks for itself. His comedies are stuffed with complex characters, engaging story arcs, and brilliant one-liners.
However, White's latest film, Brad's Status strikes a more thoughtful tone.
The film tells the story of Brad, played by Ben Stiller, as he takes his son to visit colleges. Alas, all isn't well with Brad.
The central conflict of the movie is very much one in Brad's mind. Having graduated from college with a decent degree, Brad finds himself in middle-age running a reasonably successful non-profit organisation. He and his wife Melanie (Jenna Fischer) have a perfectly charming middle-class life. They have a large car, a nice suburban house, and a polite, agreeable son.
So far, so good. The trouble is that Brad's university friends have proved rather more successful. One owns his own company and flies everywhere in private jets. Another founded then sold a tech company for millions and now lives on a beach with two beautiful lovers.
How well do you
really

know your competitors?

Access the most comprehensive Company Profiles on the market, powered by GlobalData. Save hours of research. Gain competitive edge.
Company Profile – free sample
Thank you!
Your download email will arrive shortly
Not ready to buy yet? Download a free sample
We are confident about the unique quality of our Company Profiles. However, we want you to make the most beneficial decision for your business, so we offer a free sample that you can download by submitting the below form
By GlobalData
A third's home is constantly being featured in Architect's Digest magazine. Worst of all is, Craig Fisher. Craig and Brad were huge rivals at university. Unfortunately for Brad, the former went on to become a celebrated political writer and analyst with connections in the White House itself.
As the film progresses, Brad takes an increasingly critical look at his life. He compares himself to his former friends and occasionally plots to live vicariously through his successful musician son's success.
Brad's Status is ultimately an examination of middle-class anxiety. There's no doubt that it'll make for uncomfortable viewing for many audience members.
There's also a vein of dark comedy running through the movie. It's hard not to chuckle when, sitting behind the wheel of a huge four-by-four, Brad wonders to himself 'where did it all go wrong?'
All of it combines to make for a powerful affecting, occasionally terrifying, and ultimately life-affirming flick which is as relatable as it cerebral.
Safe to say, for those audience members who remember White's work on School Of Rock, Brad's Status might come as a surprise.
For White, Brad's Status was a deeply personal film at it's core, based on the writer's own insecurities:
"Prior to this I had just written a show for HBO in the states [Enlightened]. The character in that was this woman who wants to heal the world on this high-minded crusade. I got a lot of praise for writing this character with these progressive values and empathy.

"After writing that, I thought 'well, there's another side of me too. A side that's very heady and anxious and needing to impress. Someone who has late nights comparing myself to others and wondering if I'm successful'.

"There's that side of me, that I think everybody has, that's very embarrassing to acknowledge. You kind of try to hide that side. I kind of just felt like 'maybe it'd be cool to try to unpack that to find some catharsis'."
As the film's director as well as it's writer, White's signature style bleeds into all aspects of the film. While previous movies written by White have given their protagonists deep, meaningful interior lives, Brad's Status delves into the matter even further.
The entire conflict plays in Brad's mind, observed by the audience through voice over. It's a trope that many of White's films have used, but here it pays dividends.
Realising that his signature style would work so well here was what gave the movie it's entire shape.
"I liked the idea of doing a day that isn't actually that eventful, but at the same time going inside this guy's mind to see how little things can trigger you. Your sense of self is at stake so much of the time. You can be pumping yourself up or tearing yourself down in what looks like a very typical uneventful day.

"When I figured out that would be a good vessel for the movie I could start building the story."
By far the biggest star of the cast is Ben Stiller, the whole movie hangs on his performance.
But for those who only know Stiller through his work on films series like Night At The Museum, Meet The Parents, and Zoolander, the role is a significant departure.
In the context of Stiller's career, Brad's Status is another milestone in the deliberate shift towards more thoughtful, mature roles.
In his work with Noah Baumbach (films including Greenberg, While We're Young, and The Meyerowitz Stories) as well as his own directorial debut, The Secret Life Of Walter Mitty, Stiller has become adept at playing the middle-class, middle-aged man caught on the brink of a midlife crisis.
Brad's Status probably represents the most self-conscious depiction of that character. It's a role where Stiller excels. His envy and obvious discomfort is palpable and immediately arresting, yet his comedy-chops are well-served here.
Stiller is uniquely positioned to mine the movie's darker recesses, while also offering the levity necessary to avoid moroseness.
White was immediately aware of what Stiller could bring to his film from the off:
"I've known Ben personally over the years. I'm a fan. There's a part of Brad's Status that maybe feels like a more familiar Ben Stiller movie. I thought it'd be fun to play with that.

"You know, it's like 'oh, it's Ben Stiller, he's having a kind of mid-life anxiety crisis' kind of thing. And then go in these more nuanced or soulful directions that people aren't expecting using Ben to kind of upend those expectations."
An actor of Stiller's calibre was probably necessary, concedes White. After all, he has to pull off a character who might otherwise have proved deeply unlikable for audiences:
"My personal sense of it, from audience responses, is that some people either hate that side of themselves so much that they don't even want to go there. Or they see him as the identity politics version of himself which is the white, straight man who has means who is complaining about his life and those people just don't have sympathy for that.

"I think there are some people who will never find him likable. To me, I just wanted to be truthful and I think that's what Ben and I talked about; not making it seem arch and making it seem honest.

"I'm used to writing characters that people come to them with a kind of initial repulsion. The hope, as a dramatist, is that you can get people to have some sympathy for that protagonist and then the ultimate goal is to have them go 'oh, that's me, I am that guy, all this time I was thinking he's some kind of loser, but there's a little of me in that guy.'"
Speaking of identity politics, White spoke briefly about the global state of the world.
At the time of our interview, the Republican party in the US had just passed their new tax bill which looks set to cut taxes for the uber rich while doing next-to-nothing for the lower middle class.
The film really speaks to the anxieties of those people.
For those living in Trump's US, that is having watched a millionaire mogul climb to the top of the political ladder, it's easy to imagine elements of the audience will find plenty in Brad's fears to connect with:
"I do think that the tax bill is just another element of what's been going on for a while which is the economic stratification of this country and of the world. And I think that Brad's Status gets into this which is that you have to live like a Kardashian or live like a Trump with private planes and these crazy trappings of wealth to feel like you're a success these days. I think there was a time where you thought that rich people were somewhere else, or whatever, and now it feels like, whether it's through social media or television or the way that the economy is working, that if you don't have these crazy, materialistic, decadent lifestyles that you are less than those people.

"I mean, I guess the whole lesson of the movie is that kind of that comparative anxiety that Brad is almost monomaniacal about throughout the movie, you start to see how personally destructive that is and how, to talk about what we were just talking about, how globally catastrophic it is. People shouldn't have to fly private to feel like a success. I mean, 7bn people can't fly private and live these kind of lives. I think in the end, there's that moment with his son, and it comes back to 'what is a successful life and what really matters?' Hopefully people will fill in their own sense of that. But that sense of needing more, wanting more, and having more is what's tearing our world apart.

"… I think everybody has had some kind of late night where they've woken up and thought 'Am I living the life I want to live? Am I as impressive as I want to be? Are other people living a funner, better, cooler life than me?'"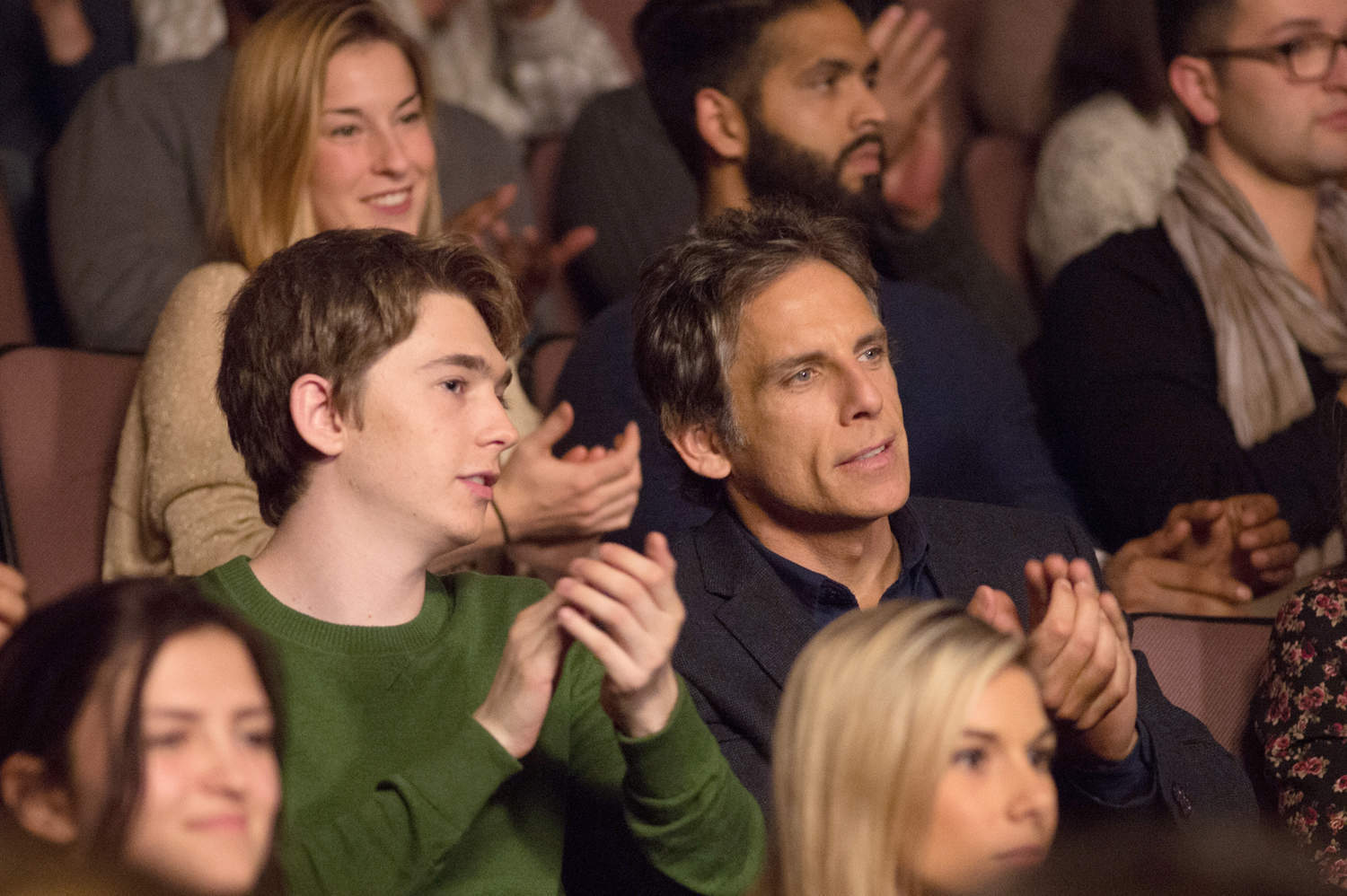 Another thing we discussed was the state of the film industry in general. White made clear that he isn't convinced his movie could have happened in a major studio setting.
"I don't think Brad as a character would have survived in the world of studio movie making. There would have been a much bigger onus on me to make him more relatable or to make him more winning or something.

"I think that Jack Black's characters in [School Of Rock and Nacho Libre] are deeply flawed, but I think the tone is much broader and much more laugh-out-loud funny that I think we were able to get away with that."
As it stands, the movie is being released by Amazon Studios. In 2017 alone Amazon distributed 14 new films. Prestigious filmmakers are behind these projects too, including Marc Webb, Woody Allen, and Judd Apatow.
In that same period, Netflix has released 60 films. The difference is that most of Amazon's films are co-distributed by more major names in the film industry. In addition, Netflix tends to do a little more original content creation internally than Amazon.
Either way, it's becoming clear that streaming services are starting to offer a lifeline that the ailing independent film industry desperately needs.
Critical darling Mudbound was recently picked up by Netflix after numerous traditional distributors passed on it, helping the film find its audience and gain the attention it deserved.
For White, streaming services are offering a chance to films that wouldn't necessarily win big profits in traditional cinema release. While he does feel 'a little bit of melancholy and nostalgia' for an old-fashioned cinema release, White notes that, for films like his 'those times are over' and streaming services are the future:
"I think they're great additions to the landscape. I know they can't find every movie but I think the people they like and want to get behind benefit because they have deep pockets and can take a chance on these movies. They have a different sort of bottom line, I guess, than some of these independent financiers who really depend on a theatrical release to recoup their money.

"So yeah, it's definitely a positive for someone like me. I had a great time on Brad's Status and I think part of it was because Amazon wanted it just to be a distinctive specific movie that I wanted it to be…

"… I think people go to the movies for more of the spectacle type movies. And the smaller movies like Brad's Status it's really hard to get them into the theatre. But as a filmmaker you know that the theatrical release is just the beginning for people finding your movie and it really goes on a lot further than that."
And filmmakers like White really are uniquely positioned to make these kinds of comparisons. Releasing around the same time as Brad's Status is Pitch Perfect 3, another film with White's name on the poster. White has a writer's credit on that film. However, for him, the difference between working on the two films was night and day.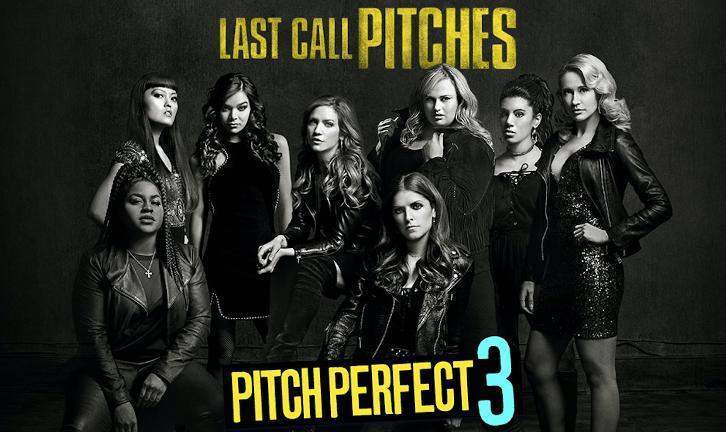 While he assures me that he'll do his best on whatever project he's given, White does seem slightly disdainful of the way studio films are created nowadays:
"I did some work on Pitch Perfect 3, I have a credit on The Emoji Movie… you come on for like three weeks, there's writers before you, there's writers after you, you don't even really know how they determine who gets the credit.

"For me there was a time when I tried to figure out how to do my own aesthetic within the studio movie world. Because it's really hard to make a living based on films like Beatriz At Dinner [another of White's recent films, entirely written by him] where it takes years for it to get made, you're having to defer your payments… I think people think like 'oh, it's a Hollywood movie, you're making money.' You can't live on that.

"So there was a time where, maybe like School Of Rock, where I thought maybe I could write something that I'm interested in and that could work. But I think it's harder than ever to make original movies. So much of it is franchises and intellectual properties and so many of these studios are run by the marketing departments.

"They're run by what they can sell. For me, Pitch Perfect 3 and The Emoji Movie are a little bit more mercenary. I try to do my best job with it but the ultimate product is nothing I can control. It couldn't be more different to something like Brad's Status."
Rounding off our discussion, I asked White to summarise why audiences should give Brad's Status a chance:
"I think people should see Brad's Status because I think they'll relate to it and it's talking about things that are important to think about personally and globally."
Brad's Status, starring Ben Stiller, is released in the UK, Ireland, and Spain on 5th December 2018