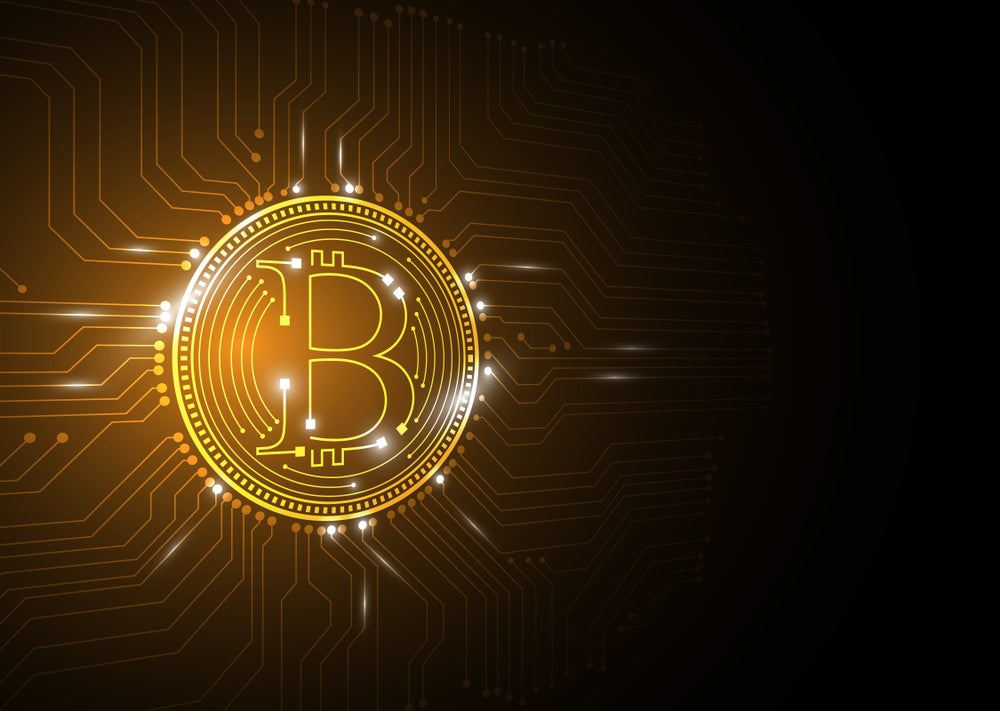 Despite talk of the Bitcoin bubble bursting since prices peaked above $19,000 in December 2017, it has been more of gradual deflation for the market throughout the year.
The price of Bitcoin fell below $4,000 in November and with prices now threatening to fall below the $3,000 mark, Bitcoin seems destined to end the year at an annual low.
With predictions heading into 2019 ranging from the death of Bitcoin to new heights, Verdict asked five cryptocurrency experts one simple question: What will the price of Bitcoin be in 12 months' time?
Safer speculation
"After having experienced a turbulent year in 2018 – one which saw its value collapse from circa $15,000 in January, to just above $3,000 at the time of writing – I do believe that Bitcoin will recover to a value of between $10,000 to 15,000.
"The inherent volatility of the cryptocurrency means that it is difficult to predict with any kind of finite accuracy. However, the outcome of upcoming events will go a significant way to determining the price.
"Intercontinental Exchange, the operator of the New York Stock Exchange is planning to launch Bakkt – a federally regulated market which will seamlessly and safely enable institutions and consumers to buy, store and sell crypto assets. Bakkt is supported by corporate leviathans like Microsoft, Starbucks and the Boston Consulting Group, and stands to bring levels of trust and transparency to the market currently unseen.
How well do you
really

know your competitors?

Access the most comprehensive Company Profiles on the market, powered by GlobalData. Save hours of research. Gain competitive edge.
Company Profile – free sample
Thank you!
Your download email will arrive shortly
Not ready to buy yet? Download a free sample
We are confident about the unique quality of our Company Profiles. However, we want you to make the most beneficial decision for your business, so we offer a free sample that you can download by submitting the below form
By GlobalData
"Similarly, the crypto exchange ErisX recently raised $27.5m from Fidelity Investments and Nasdaq and plans to launch crypto derivatives in the top half of 2019. Fidelity is one of the world's largest asset managers, controlling resources worth about $2.5trn. Likewise, the Nasdaq operate the second largest stock exchange in the world, after the NYSE.
"The involvement of such significant financial institutions and 'mature' crypto trading products will lead to an appreciation in Bitcoin's price.
"A defined regulatory movement will also lead to an improvement in Bitcoin's price. Proper regulation will make it safer for speculators and will lessen the presence of fraudsters or ill thought out products in the market. Further, it may encourage involvement from institutions, who to this point have been wary of engaging in anything crypto related for reasons of compliance."
Samuel Leach, CEO and founder of Yield Coin
Regain its footing
"Our 2019 outlook for Bitcoin is far more constructive than what we had been projecting for 2018. As 2017 came to a close, we had warned Bitcoin had rocketed 'past the point of rational appreciation' and highlighted massive downside risk in a bubbling market with far too many holes (regulation, development, hard forks).
"As we head into 2019, Bitcoin has retraced that move and then some, with a recent breakdown below the $6,000 area, opening this next downside extension that targets a bigger drop towards the September 2017 low at $2,975.
"While we wouldn't rule out a downside extension that takes Bitcoin through $2,000, we don't believe the price will spend too much time below this barrier and will start to find renewed demand ahead of an eventual push back to the topside.
"As much as the crypto market would like to make the argument for Bitcoin as a store of value asset, at this stage in the game, Bitcoin is not yet mature enough in its ten year life to be taking on such a role as a harbour for flight to safety. Ultimately, we believe risk markets are still quite exposed to the reality of exhausted monetary policy accommodation, and investor profit taking in elevated equities, will likely lead to a flight to safety bid that has a lot of that speculative money in Bitcoin, heading for safer horizons into traditional risk off plays.
"But we also believe there is tremendous potential that comes with decentralized, digital, peer to peer currency, and as we begin to see the possibilities more clearly, Bitcoin will regain its footing and get back to trading to the topside.
"This leaves us with an outlook for Bitcoin in 2019 that could see a continuation of weakness in the first half of the year, before the market finally stabilizes and starts to make its way back up in anticipation of what should be an impressive second wave for cryptoassets.
"We'll look for Bitcoin to round out 2019 trading back in the $5,000 to $8,000 region, after recovering from lows that may have extended below $2000 between now and the end of H1 2019."
Joel Kruger, currency strategist at LMAX Exchange
Surviving the crash
"Despite Bitcoin's fairly limited use cases, and even though its technology may be less sophisticated when compared to some other projects, it will likely continue to remain the market leader in 2019. Bitcoin still has the reputation and the liquidity that make it preferable to other cryptos.
"It's difficult to put my finger on a price, however: Bitcoin's value will continue to be driven by a great deal of financial speculation.
"It's important to remember that the crash we saw with Bitcoin this year doesn't indicate lack of long term value. The bubble may have burst in 2018, but there's still enormous substance and potential in the crypto market at large.
"The dot-com bubble was a great example of this in action. What old school analyst saw tangible value in the internet? Amazon's stock dropped to a low of $6 when the .com bubble burst, and today, the company trades at $1,500 per share.
"The cryptos that survive this crash will continue to gain strength next year, and in the years to come. Like Amazon and eBay, out of a collection of cryptos that fail, a small but significant minority will succeed."
Kevin Murcko, CEO of CoinMetro
High volatility
"We expect a high degree of volatility in the very near future.
"A high level of Bitcoins has recently been moved from cold storage to hot storage by significant influencers in the cryptocurrency market. What this means is that investors who have the ability to move the market are gearing up to trade. This could mean moves greater than 10% in either direction.
"There are notable levels of support and resistance with support around the $2,850 level for Bitcoin and resistance around $4,000 therefore a break either below $2,850 or above $4,000 could lead to momentum in that direction.
"We believe that Bitcoin will eventually shrug off the recent weakness during 2019 and expect the price to retest record highs of $20,000 by December 2019. This is justified on a number of fronts.
"We expect an ETF in Bitcoin to be authorised by the SEC in 2019. We expect continued adoption of certain cryptocurrencies such as Ripple (XRP) by banking institutions during 2019, which will have the knock on effect of positivity for Bitcoin as other cryptocurrencies tend to be 'pegged' to Bitcoin.
"We also believe that once the selloff has finished there will be modest headroom above the current price which will allow for buying momentum.
"During the dotcom boom the price of Apple shares went from $1 to $4 before 'collapsing' to $1 again. It now trades at around $176 per share at time of writing, therefore anyone fearing the worst after the dotcom boom would have missed out whereas anyone with a bit of courage and forward thinking would have seen significant returns."
Mitch Blakeway, Head of Trading at Quantatex
Positive outlook
"Previous Cryptreium research identified a Bitcoin support area in the range between $3,000 to $5,000. At the moment, Bitcoin is actively trading in this range.
"Based on the existence of important fundamental factors such as the launch of BAKKT ICE and NASDAQ futures, 2019 is expected to be positive for price dynamics.
"Technical analysis based on logarithmic scale shows the expected price levels that bitcoin can reach in 2019. Bitcoin is likely to reach a price of around $12,000, which will be an excellent result and can initiate a further growth in 2020. 2020 is close to another important date – the BTC 'halving'."
George Ermakov, Head of Research & Development at Crypterium