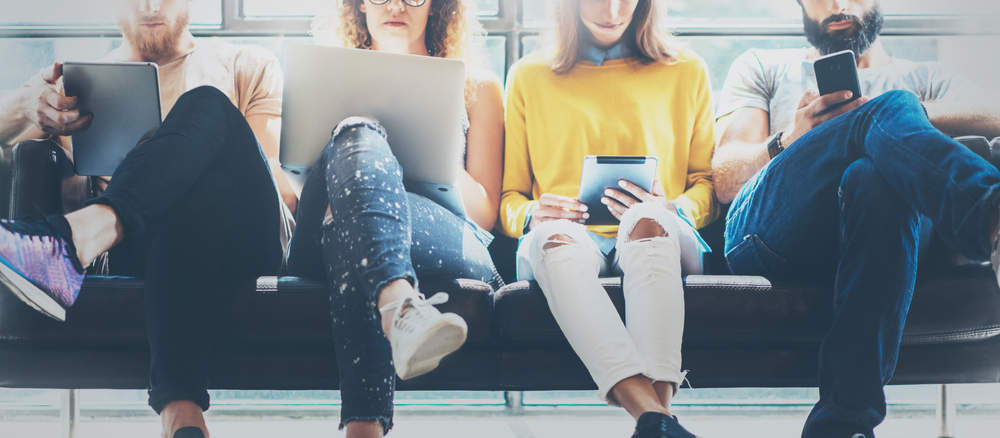 Panic, pandemonium, frantic key-tapping and UK sales around £7bn ($9.2bn) – it can only mean one thing: Black Friday is almost here.
Since being unleashed upon an unsuspecting British public by retailers such as Amazon back in 2010, the annual pre-Christmas flash sale has fast established itself as perhaps the biggest day of the year for the UK's retailers, with online sales in particular on the increase.
Last year saw consumers spend a staggering £1.32bn online during Black Friday itself and £6.45bn across the entire week.
So, how will Black Friday play out in 2017? Well, if the past few Black Fridays are anything to go by, it seems the trend for spreading the sales out across the entire week will continue.
In fact, some retailers will be stretching their deals over an even longer period, offering customers daily discounts on specific products before Black Friday even begins.
This strategy seems to work, with data collected from retail analysts IMRG revealing the four days leading up to 2016's Black Friday saw revenue grow between 23.4 percent and 33.7 percent.
Online growth
Last year was a big year for online Black Friday sales in general, with an 81 percent traffic uplift on desktop and mobile in the four days leading up to the big day and 52 percent on the day itself, compared to figures from 2015.
A lot of this could be put down to online retailers being more Black Friday savvy, with more focused strategies in place to maximise revenue potential and ensure their sites can handle the increase in site traffic and orders.
This year could also mark a significant milestone for mobile, as experts predict it may surpass desktop to take the lion's share of Black Friday sales.
Mobile users accounted for 43 percent of online purchases last year, but the past 12 months have seen mobile continue to make ground, with some reports already suggesting it has taken over from desktop.
Footfall falling
As for the high street, it's doubtful the UK will see a repeat of 2014's dramatic scenes when angry shoppers queued outside stores for hours and then had to grapple for bargains.
Last year saw UK footfall drop by 6.4 percent in November, though there was a definite divide between the north and south of the country.
Wales bucked the trend with a high street footfall increase of 5.7 percent in 2016 compared to the previous year, while London enjoyed an increase of 2.9 percent.
However, it was a completely different story up north, with shops in Yorkshire and the Humber seeing a 0.5 percent drop in footfall and the North-West dipping by 0.8 percent.
E-commerce is set to dominate the Black Friday sales once again come 24 November. The real battle in 2017 will not be online versus in-store, but desktop versus mobile.