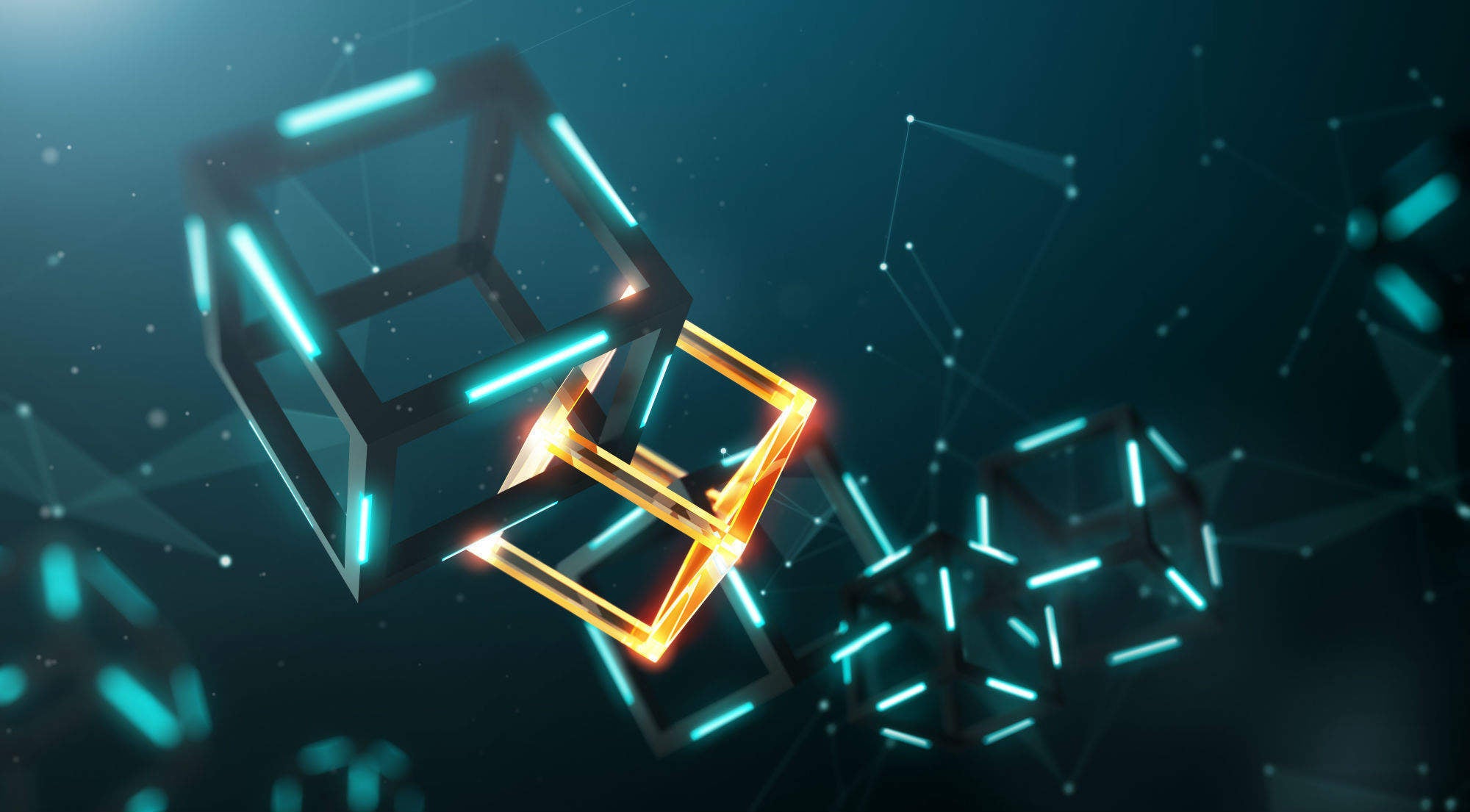 In the future, every form of record, value storage and transaction will be tokenised, according to a leading technologist and blockchain expert. Jeremy Allaire, CEO and founder of Circle, believes we are heading towards a blockchain future, where everything from property to fiat currency will tracked and recorded on a secure decentralised digital system.
"In my mind we are at the very beginning of the 'tokenisation of everything', where every form of asset; every form of value storage; every form of important record becomes a crypto token," he said yesterday in a talk at MoneyConf in Dublin, Ireland.
Encompassing finances, property and governance, this would effectively mean the tokenisation of every transaction and official decision in our lives.
Allaire, who previously worked as the CTO of Macromedia before founding and serving as CEO of video platform Brightcove, argued that we would pursue this blockchain future because it would ensure far greater transparency and security than current systems, protecting transactions and records from both human error and cyberattacks.
In addition, he argued it would create new opportunities for value sharing and global integration, increasing stability while reducing poverty and the risk of conflict.
Finance in the blockchain future: tokenising contracts, debts and currency itself
According to Allaire, a core part of this vision would be the tokenisation of what he calls financial tokens.
How well do you
really

know your competitors?

Access the most comprehensive Company Profiles on the market, powered by GlobalData. Save hours of research. Gain competitive edge.
Company Profile – free sample
Thank you!
Your download email will arrive shortly
Not ready to buy yet? Download a free sample
We are confident about the unique quality of our Company Profiles. However, we want you to make the most beneficial decision for your business, so we offer a free sample that you can download by submitting the below form
By GlobalData
"Things like fiat currencies themselves will just be crypto tokens, like the US dollar coin," he said.
"Equities or a contract for an investment in a corporation that confers dividend rights or voting rights will become a crypto token. A bond, which is a debt obligation, or a personal loan will become crypto tokens.
"Really any type financial contract, including essentially bets on risk like insurance contracts will also become crypto tokens."
Tokenising property: putting your house on the blockchain
The idea of tokenising your house may seem strange, but when considered from the point of view of the ownership of a deed, it is a compelling concept.
"Today when you have, say, a house, you have a title to the house and some government has a database or a piece of paper in a folder somewhere, and that's the actual house: the house is the title, it's not the physical property, it's the ownership, the asset," said Allaire.
As a result, a house can be tokenised in just the same way as a virtual asset.
"We see tokenisation of all physical property happening over time as well," he said. "I can tokenise my house, or my car, or art, or other personal property or even virtual goods, like goods in games that you might want to trade.
"And then you can build a contract around those and build financial relationships around those that are open and global and connected to the whole world economy. That's very powerful."
Blockchain-backed voting: the tokenisation of decisions
While financial and asset-based transactions would form a significant part of the tokenisation of everything, this blockchain future would also include the tokenisation of votes.
"Whether they're private votes or public votes, in all forms of social governance, we believe that the inherent benefits of an immutable, incorruptible record-keeping system," he said.
"A public blockchain is far, far superior infrastructure for making decisions and keeping a record of those decisions and keeping people accountable to those decisions.
"It really fundamentally changes the nature ideally, ultimately, of global civic society.
Making the blockchain future a reality
This blockchain future would naturally have profound impacts on many industries, but for it to happen, he argued, significant improvements will need to be made to the blockchain infrastructure.
"We need more mature and scalable public blockchains," he said. He gave the example of Ethereum, the most popular public blockchain platform with developers, which he said "is sort of a 1.0".
"We know there are limitations to how many transactions can run on it, how scaled-out this can be."
For the blockchain future to become a reality, we would need a system capable of supporting a far larger number of transactions than Ethereum can currently handle.
"The phrase people in the crypto industry talk about is: when will we have a public blockchain that can support an app with a billion users? Once we have the ability to support an app with a billion users, then we can really change a lot of things."
The evolution and regulation of token marketplaces
Another core requirement of making a blockchain future a reality is the establishment of mature token marketplaces. And while these exist in early form, they lack the breadth and regulatory support to make them ready for blockchain at the scale Allaire envisions.
"Today we have crypto exchanges, like Binance, Poloniex – which is something that Circle runs – and others, which are marketplaces for these different types of cryptographic assets," he said.
"But these marketplaces are going to need to evolve to support a much broader range of tokens – tokens are going to represent a far greater number of types of things – and they're going to need to be global marketplaces that have some form of regulatory clarity around them."
He also argued that regulations more widely are going to be essential for blockchain to underpin so much of the transactional world.
"For things like security tokens, or tokens for property, ultimately you're going to need legal and regulatory clarity, case law, other things to establish these as units that function in our economy," he said.
"That's an emerging area; there's a lot happening in the United States on that front that we're very involved in."
Stablecoins: why tokenising fiat currency is essential to the blockchain future
For the blockchain future to be reliable, it will need to be backed by what Allaire dubs "stablecoins".
"In order for crypto tokens to be adopted by mass society, we need these tokenised assets to be able to be denominated in fiat money," he said.
"If I have a debt obligation to you, I don't want to have to denominate that in bitcoin that is highly volatile. I'm maybe more comfortable denominating that in Euros or in Dollars.
"If I want to have a security contract where I'm investing in something and it's going to pay dividends, I want to know that I'm able to either collateralise that or receive those dividends in a fiat currency."
This establishment of stablecoins, he said, would be key to bringing tokens to mainstream transactions.
"If we have price-stable cryptocurrencies that are actually connected to central bank money, that really unlocks a lot of things."
And while such a reality may seem a long way off, Allaire said that considerable efforts are already being made in this area.
"That's underway from industry, and we expect to see an enormous amount of progress on that in the coming weeks and months, even as there are higher and higher quality ways to issue fiat stablecoins and use them on these networks."