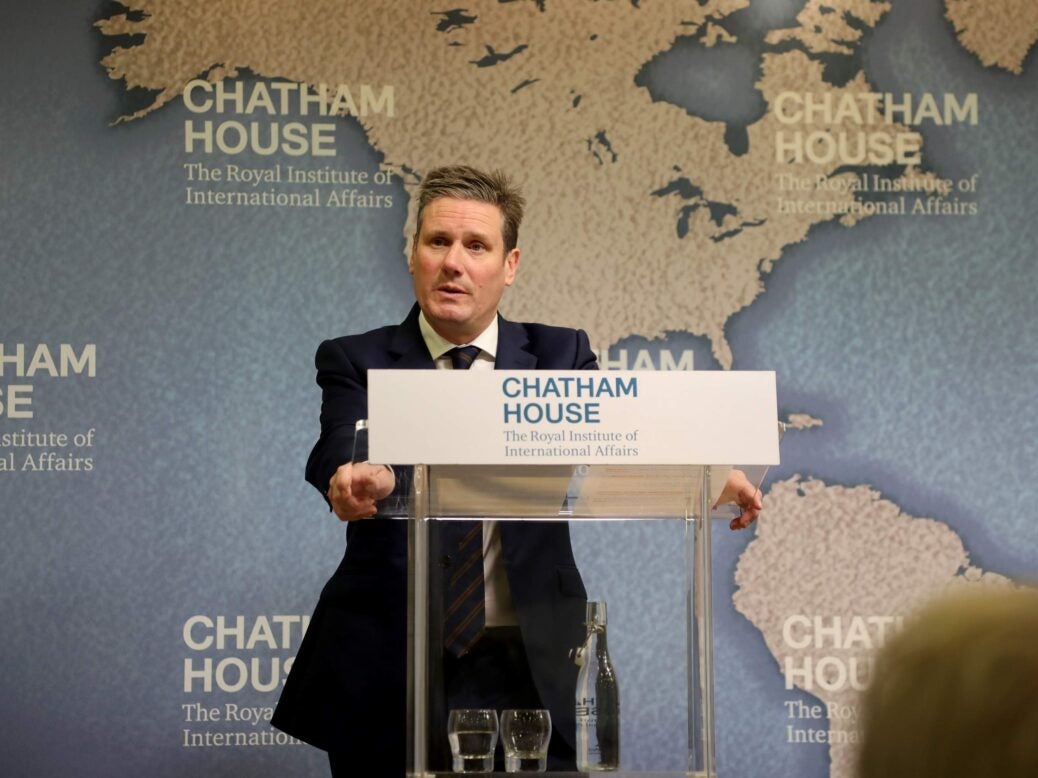 There are few lawyers in Britain at the moment with such a storied career as that of Keir Starmer.
Before entering politics, the Labour MP for Holborn and St Pancras, was prominent in the legal industry. Starmer worked on many famous cases including the McLibel case.
Starmer was named the director of public prosecutions at the Crown Prosecution Services in 2008.
It was he who pronounced the decision to prosecute then-energy secretary Chris Huhne and his former wife, Vicky Pryce for perverting the course of justice.
During his time as a lawyer, Starmer was favourable to the Labour party.
In December 2014, Starmer represented the Labour party in Holborn and St. Pancras.
He won the position in the 2015 general election. Later that year, the Guardian reported that activists had suggested Starmer should run for the Labour leadership.
He refused to do so, citing his lack of political experience, favouring Andy Burnham instead.
In 2016, Jeremy Corbyn announced Starmer would be the shadow secretary of state for exiting the European Union.
Starmer had previously had a consultancy position at the law firm Gina Miller used in her legal challenge against Brexit.
What were Keir Starmer's views on Brexit?
Starmer is a huge proponent of the EU.
In an article written for the Guardian in 2016, he argued that Britain's relationship with the EU made intelligence sharing and public prosecutions much easier. He wrote:
What matters is reducing the likelihood of serious criminals entering the UK by sharing data and intelligence across the EU and having effective arrangements for returning them swiftly if they do get through. The EU has data systems that enable police and border guards to work together in real time to intercept wanted persons; and the European arrest warrant ensures their speedy return.
In an interview with House magazine, Starmer criticised the Leave campaign.
He said that their arguments for leaving the EU had "a very loose relationship with the truth".
Most importantly, Starmer also publicly declared that he'd be supporting the Remain side of the debate.
What will he do since Labour lost the election?
Starmer made clear in the lead up to the general election that he would take a very different tone in negotiating Brexit compared to May.
Speaking to the Independent he suggested:
We would call all of the appropriate EU negotiators very early on, to make sure there is a different tone, a different approach, and that what we are seeking is obviously not membership – that was taken off the table at the referendum – but a partnership that works for trade based on collaboration and cooperation. The approach the Prime Minster has taken got us off to a very bad start – the reset button needs to be pressed on day one."
At the same time, he referred to May as 'belligerent' and 'agitating'. He pledged his style would be a "tough but 21st-century professional negotiation that is flexible and smart".
Unfortunately for Starmer, since Labour lost the election, he will not get to try out this technique.
However, he does have influence to some degree, especially as Theresa May's Conservatives lack a parliamentary majority.
In an interview with the Mirror, Starmer said he'd work with other parties to demand a transition arrangement between Brexit negotiations and leaving the EU:
I think that we have to accept the final deal will not be agreed by March 2019. Therefore to avoid a cliff edge we have to have transitional measures and we have to accept that pretty early on and by that I mean later this year. We need to agree it early on because, one, we need to give some shape to the transitional arrangement and, two, businesses and working people are very anxious about not knowing what is going to happen in a year or so's time.
And speaking to Guardian journalists, Starmer said he expects certain things of Theresa May.
He promises Labour will support the Conservatives in their negotiations if they agree to these stipulations:
She's got to ditch that white paper. She's got to take a different tone and approach; be much clearer about the single market and the customs union; she's got to be clear that no deal is not viable; and she's got to be clear about how she's going to allow parliament to have a much greater role in scrutiny of that as you go through the process… She's got to drop the idea that no deal is a viable option. No deal means not just no deal on trade, but it means you have not reached an agreement about anything.
Time will tell how much impact Starmer's threats have on Brexit secretary, David Davis.
Still, thanks to Labour's increased standing in the House Of Commons, Starmer might become an influential figure in Brexit negotiations.