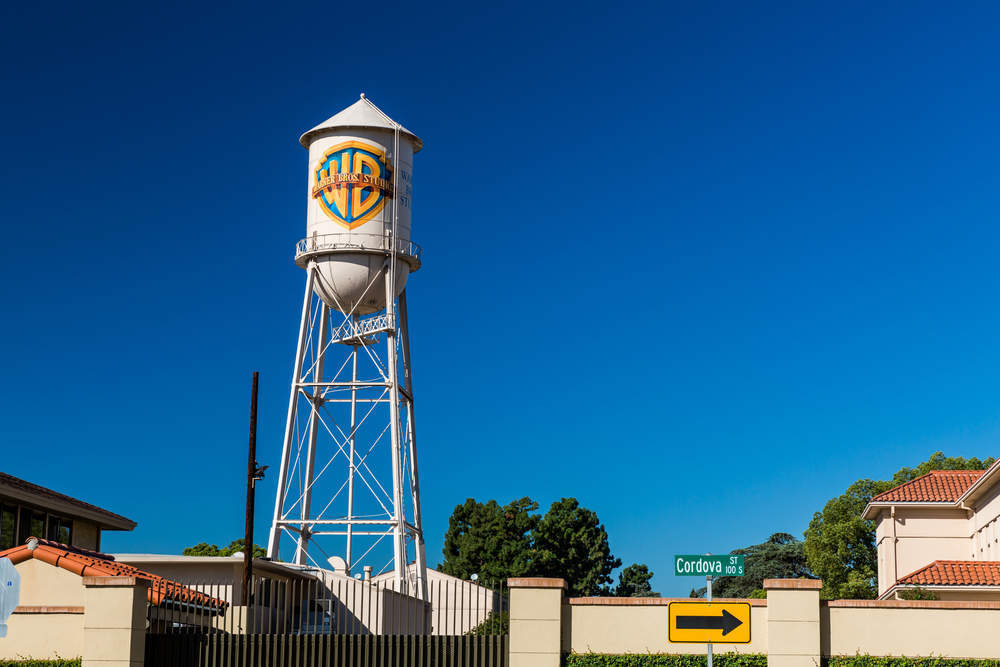 Ahh, another day, another film festival.
We've already written extensively about the Venice Film Festival, the BFI London Film Festival, the Toronto International Film Festival, and even the After Dark film festival of horror and sci-fi delights.
However, the Burbank International Film Festival is a little bit special. As the name suggests, it's held in Burbank, California. That means its right at the heart of Hollywood!
It's also noteworthy that Burbank is exclusively aimed at up-and-coming, unknown film-makers.
They pride themselves as being one of the only festivals to hold seminars teaching filmmakers how to get their films into cinemas.
Independent filmmakers and those who haven't seen mainstream success are given their chance at the limelight. As such, a huge amount of the films shown at Burbank are shorts, with only a few feature films amongst the selection.
Now in their 9th year, Burbank International Film Festival is about to begin so here's all the information you'll need if you plan to go down and enjoy the fun!
All the main details about Burbank International Film Festival
Where? – The majority of screenings at the festival will take place at AMC Burbank 16. The full address is: 125 E. Palm Avenue, Burbank, CA 91502. The closing banquet and awards ceremony will take place at the Marriott Airport Hotel, Burbank.
That can be found at 2500 N Hollywood Way Burbank, CA 91505.
When? – The festival takes place between the 6th and 10th September. That's this week!
What time are the films at? – Wednesday, Thursday and Friday screenings all start at 7pm and end at 11.30pm. On Saturday films begin at 10am and finish at 11.30pm. And finally, on Sunday films begin at 10am and finish at 2.30pm.
How much is it? – Tickets are $15 per screening. You can buy them here. There's also the option to buy an all-access pass for $250 which includes a meal at the closing night award's banquet. You can purchase all-access passes here.
Is there anything to do beside watching films? – Yes, lots. On the first night there's a gala reception with a buffet and drinks where you can mingle with filmmakers and actors. There are also after-parties for some screenings and official after parties on both Friday and Saturday night (7pm-2am and 8pm-2am respectively) which are said to include an open bar, DJ, dancing, strolling magician, live performances and special guests. Very exciting!
What is showing?
Again, the answer is lots. The majority of the screenings are in the form of shorts, but the Burbank International Film Festival will include some feature length films. Here's a few that we think you should check out.
Brand New Old Love
Synopsis: Former high school crushes Arturo Castro ("Broad City") and Aya Cash ("You're the Worst") decide to make good on their promise to marry each other if they're both still single at 30.
When and when? AMC Theatre #8, Thursday 7th at 8pm.
Limelight
Synopsis: Based on a true story. In a society obsessed with fame, validation, and social media, one small-town narcissist pulls out all the stops in his pursuit of absolute stardom in Hollywood.
Where and when? AMC Theatre #11, Thursday 7th at 9pm.
Garlic And Gunpowder – A Mob Comedy
Synopsis: "Garlic & Gunpowder is a mob comedy about Sonny (Steven Chase) and Archie (James Duval) two Mafia wise guys and "contractors" for a 300 pound, cigar chompin', obnoxious Mob Boss. They shake down local business for "protection" and do the occasional contract killings or rival take-outs.
A comet hurtling towards Earth has the world in a panic with doomsday media pundits claiming it's the end of the world. Sonny is rethinking his life and maybe it's time to cash out before the Comet does it for them.
Where and when? AMC Theatre #11, Friday 8th at 8pm.
The Last Smile
Synopsis: Inspired by true events, "The Last Smile" examines a broken system filled with corruption and greed that underlies the unregulated health supplement industry. A bereaved father wants to know what happened to his son, even if that means going up against a multi-billion dollar company.
His grief drives him to seek justice. His love drives him to defend lives and the private detective he consults will stop at nothing to exploit the malicious underbelly of the company responsible for the loss. Peek behind the curtain shrouding the politics of the health industry in this noir-style film set in modern America.
Where and when? AMC Theatre #8, Friday 8th at 9pm.
Over The Rhine
Synopsis: After a woman's only son is killed by a drug-addicted driver, her grief turns to rage when the court system fails her. Desperately seeking justice, she begins stalking him. What happens next, neither of them could ever have imagined…
Where and when? AMC Theatre #8, Saturday 9th at 1.30pm.
Thrill Ride:
Synopsis: On a treasure hunt for gangster Al Capone's lost loot, three kids sneak into a weird, abandoned amusement park and witness the attractions magically come to life.
Caught in the midst of a centuries old battle between an evil mermaid and a friendly sea witch, the only way for the kids to survive the night is to take on blood-thirsty pirates, a fire-breathing dragon and an armada of monsters.
Where and when? AMC Theatre #8, Saturday 9th at 3.30pm.
In addition, there are tonnes of shorts to see and a few more features which look pretty intriguing! All in all, it looks like a fun festival, especially if you're in independent flicks!