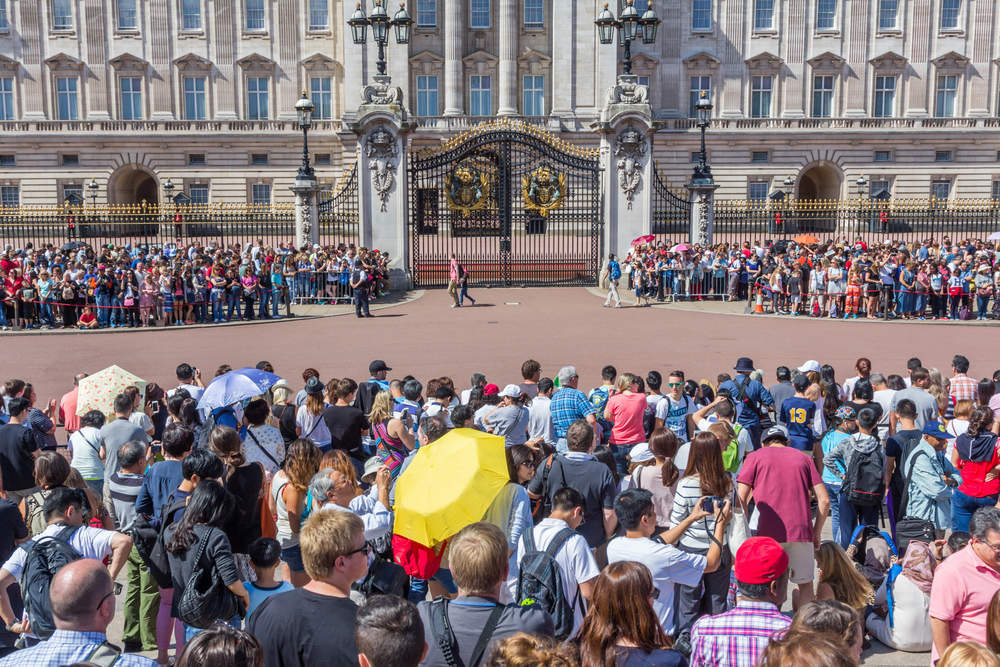 The UK's tourist industry will undoubtedly be the main benefiter of the royal wedding. But, enticing a visit from the couple and encouraging public celebrations could allow countries around the world to also experience benefits to their tourist industries.
This week the royal engagement of Prince Harry and US actress Megan Markle was formally announced after months of speculation.
The media went into frenzy with the story dominating headlines around the worldwide and the wedding – which is expected to be held in May next year – will similarly grab the world's attention.
The UK tourist industry will benefit greatly from the wedding as the royal family and the UK become the focus of the world's media.
The free publicity the UK will receive will reach a far larger and more engaged audience than any tourism marketing campaign could achieve – no matter the budget.
Read more: How much will the royal wedding cost and who is paying?
The royal family are already a major boon for the UK tourist industry; tourism related revenue from royal residences is estimated to exceed £500m a year.
The extensive publicity created from the engagement and subsequent wedding will cause a surge in arrivals to royal residences, London and the UK in general.
Following the wedding of the Duke and Duchess of Cambridge in 2011, Buckingham Palace welcomed 50 percent more visitors than in 2010.
While, Eurostar reported a 28 percent rise in bookings to the UK, including a 21 percent rise in travellers from the US.
European cities can capitalise on the opportunity by encouraging American and other international tourists to visit while on their way to the UK.
This particular royal wedding has the potential to attract an even greater number of tourists from across the pond than previously.
Americans are already huge fans of the royals and this engagement involves one of the only Americans in history to marry into the royal family.
This creates a joint UK-US celebration which may encourage even more to visit.
No doubt, wherever the couple go the media will follow, so it makes sense for countries to be keen to receive a visit from the pair.
Australia's tourism minister Steven Ciobo has offered to host the couple for pre-wedding and honeymoon celebrations – even providing a suggested itinerary.
Aside from offering hospitality, cities around the world could benefit by hosting public celebrations.
For example, a big screen showing of the wedding in city squares will increase visitor numbers and generate extra revenue for local business.
Tourism-related benefits from any royal ceremony will be nearly solely felt in the UK and predominately in London.
But, by enticing tourists to visit locations outside the UK other destinations can also benefit from the increase in tourism flows to the UK and the hype surrounding the royal engagement and ceremony.