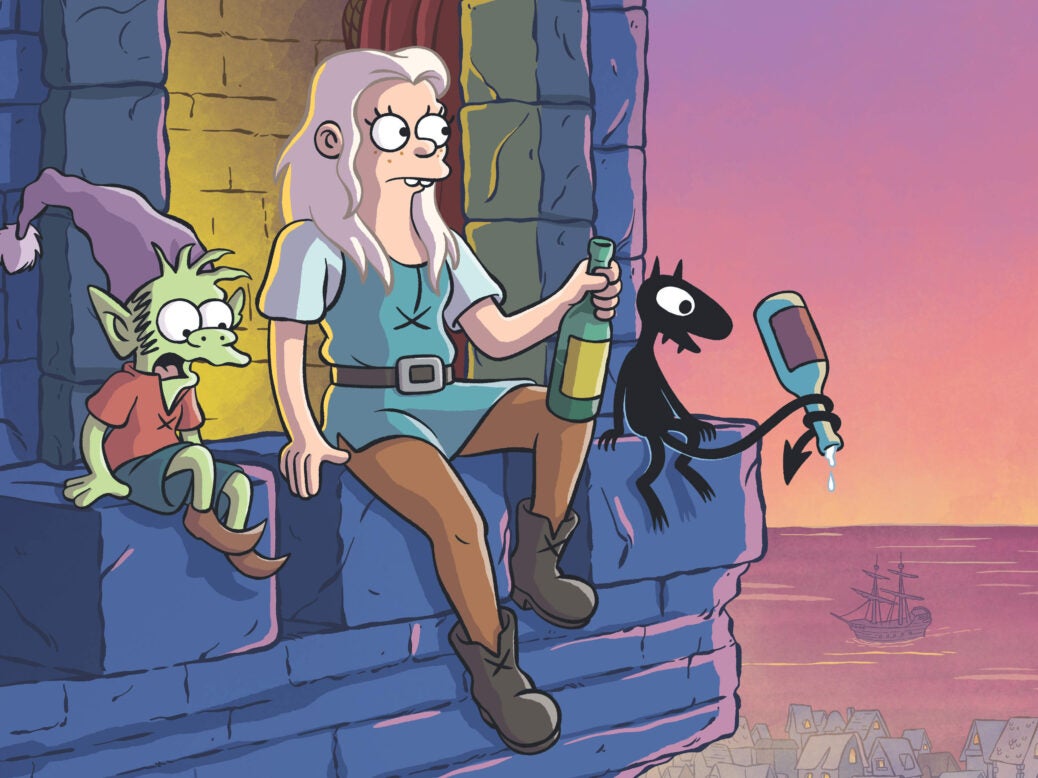 After a bumper July, Netflix seems to be cooling things down in August.
That's not necessarily to say that the content coming to Netflix in August 2018 is any weaker than July's additions, there's just less of it. August's list of content does seem slightly shorter than previous months, but quality beats quantity in our book. It's not like anyone has the time to watch all of the new releases every month anyway.
In terms of acquired television content, the list is, once again, sparse. Series three and four of Blackadder are on the way, as well as season five of Power and the delightful fourth season of Gotham.
Still, if the television line-up is looking a little empty, the movies more than make up for it. Classics like Chitty Chitty Bang Bang, A Fish Called Wanda, and 2005's Pride And Prejudice are on the way. There's also some great comedies including Hot Fuzz, Zack And Miri Make A Porno, Ride Along, and Bridget Jones' Baby are all on the way. For kids there's everything from The Secret Life Of Pets to the flawless cult-classic Kubo And The Two Strings.
Fans of RuPaul's Drag Race will be pleased to know that breakout star Bianca Del Rio will be returning for her second film, Hurricane Bianca: From Russia With Hate too.
Over on the original content side of things, the focus will be on Disenchantment, a new fantasy-themed animated series from the creator of The Simpsons, Matt Groening.
Netflix is also the UK distributor of the hilarious Great News, produced by Tina Fey, which is about a young journalist whose mother becomes an intern at her workplace. Great News was cancelled by NBC in May, so everyone needs to watch this to convince Netflix to pick it up for a third season.
There's also a new Netflix documentary film called Follow This which is all about Buzzfeed news reporters. If you're interested in the brand that changed the face of journalism, this will be worth watching.
Anyway, without further ado, here's the full list.
What's coming to Netflix in August 2018? (UK)
Licensed content coming to Netflix in August 2018:
W/C: 30 July
1 August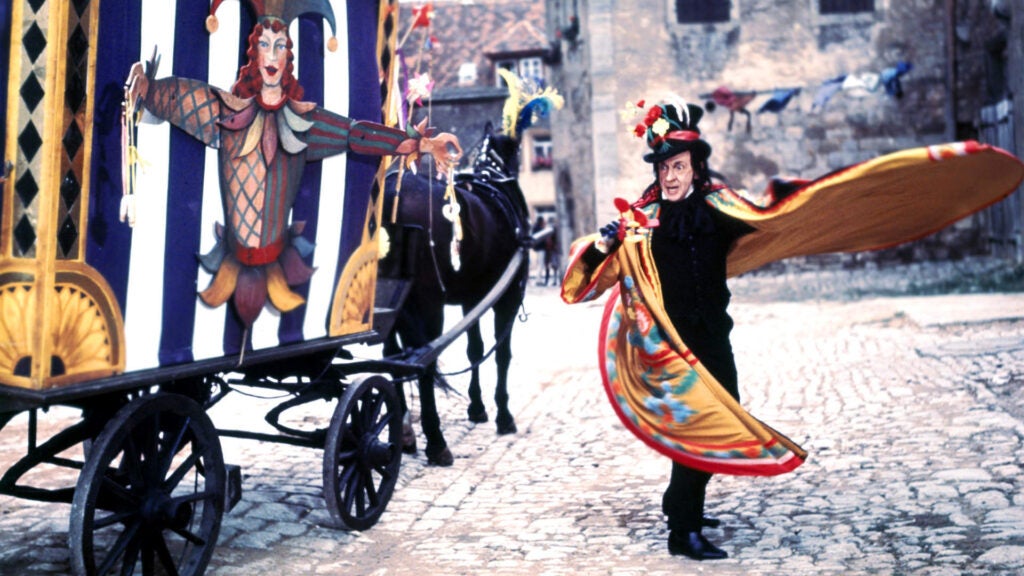 A Fish Called Wanda
Touch of Evil
Mississippi Burning
Jason Bourne
Spy Game
Zack and Miri Make a Porno
The Boy
QB1: Beyond the Lights: Season 1
The Honorable Minister Louis Farrakhan: My Life's Journey Through Music
All I See Is You
Edge of Fear
Invisible
A Few Less Men
Infernal Affairs II
Infernal Affairs
Legend of The Fist : The Return of Chen Zhen
Infernal Affairs III
Martial Arts of Shaolin
Disciples Of The 36th Chamber
Justice, My Foot!
Hero
Love In The Buff
The Young Vagabond
Initial D
Chinese Odyssey (Part II), A
Painted Faces
Mad World
Ten Years
Weeds on Fire
Mr. Virgin
Prince Charming
Doubles Cause Troubles
The Mad Monk
Loving You
Little Dragon Maiden
Look Out, Officer
The Bare-Footed Kid
Love on Delivery
Lifeline
Casino Tycoon
Casino Tycoon 2
Shark Busters
Chinese Odyssey (Part I), A
Opium and the Kung Fu Master
Anjaan: Rural Myths: Season 1
Mahabharat
P Se PM Tak
Kaattu
Lechmi
Tikli and Laxmi Bomb
History of Joy
Kaaliyan
Kuppivala
Melle
Minnaminugu the FireFly
Mythily Veendum Varunnu
Oru Vishsheshapetta Biryani Kissa
Regal Academy
The Could've-Gone-All-the-Way Committee: Season 1
Becoming Champions: Season 1
Discovery of Love: Season 1
Yes or No
Yes or No 2
Black Money Love: Season 1
Yes or No 2.5
Sudani from Nigeria
Trúng Số
Monster-in-Law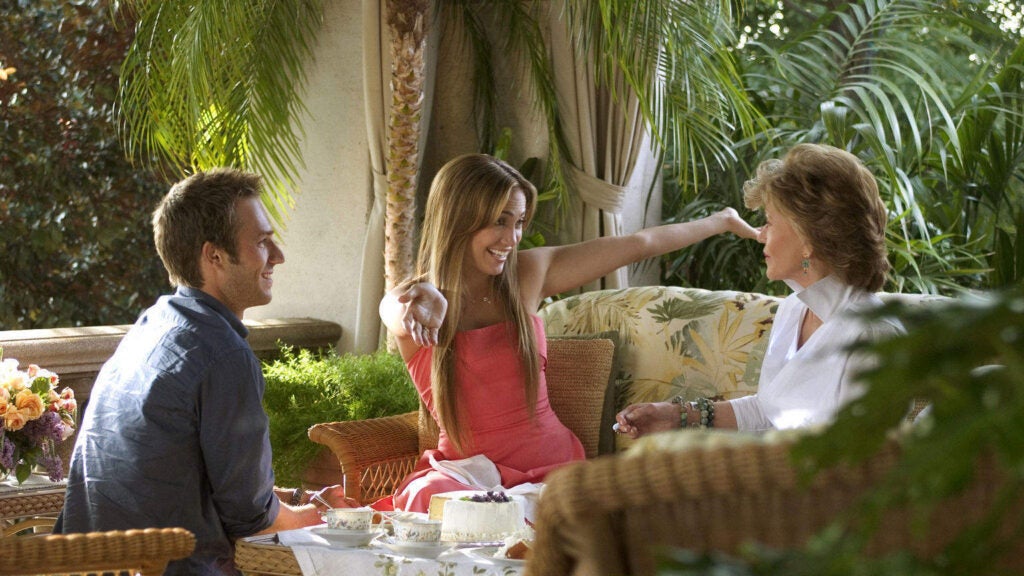 2 August
Meet the Blacks
Forever Chape
4 August
Hot Fuzz
Pride & Prejudice
Howard the Duck
Bring It On: In It to Win It
Bring It On: Fight to the Finish
Tower Heist
5 August
W/C 6 August
6 August
7 August
TO THE BEAT
Chennai Express
Men on a Mission: 2018
9 August
Unforgotten: Season 2
Lone Survivor
Last Vegas
Equity
The Most Unknown
10 August
The Birth Reborn
Beyond the Clouds
12 August
Uncle: Season 3
The Party
My Little Pony: The Movie
Anjaan: Special Crimes Unit: Season 1
W/C 13 August
14 August
15 August
Blackadder: Series 3
Blackadder: Series 4
Ouija
Gotham: Season 4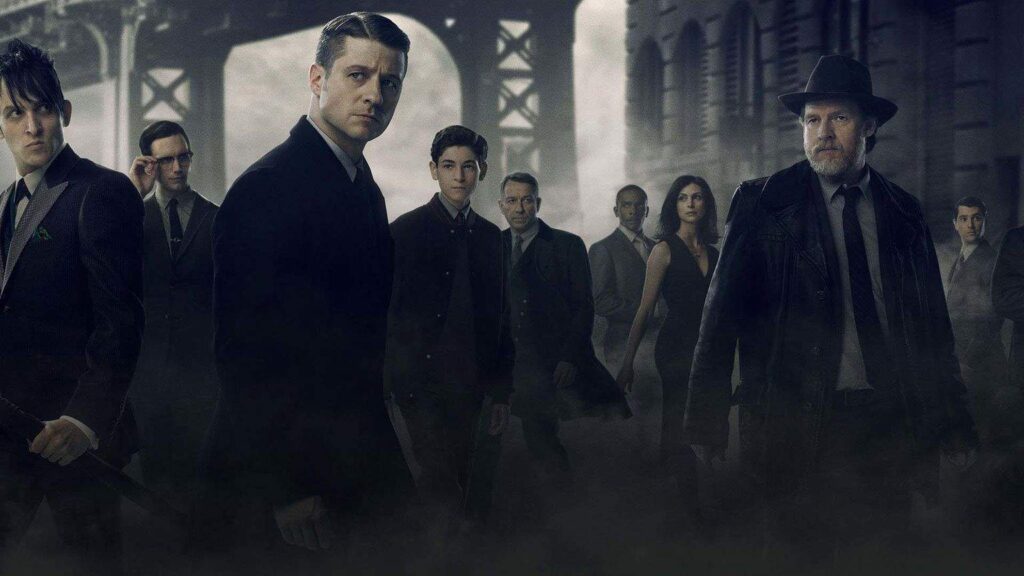 Hurricane Bianca: From Russia With Hate
Public Schooled
Mere Papa Hero Hiralal: Season 1
Swami Baba Ramdev: The Untold Story: Season 1
Comedy High School: Season 1
Man vs Wild with Sunny Leone: Season 1
Bioscope
Devaraya
Gurudu
For Here or To Go?
16 August
My Best Friend's Girl
The Possession
Endless Love
Kubo and the Two Strings
17 August
18 August
Alejandro Sanz: What I Was Is What I Am
19 August
Selfie From Hell
Saw: Legacy
W/C 20 August
20 August
Coming to My Senses
The Beyond
21 August
Divergent
Men on a Mission: 2018
22 August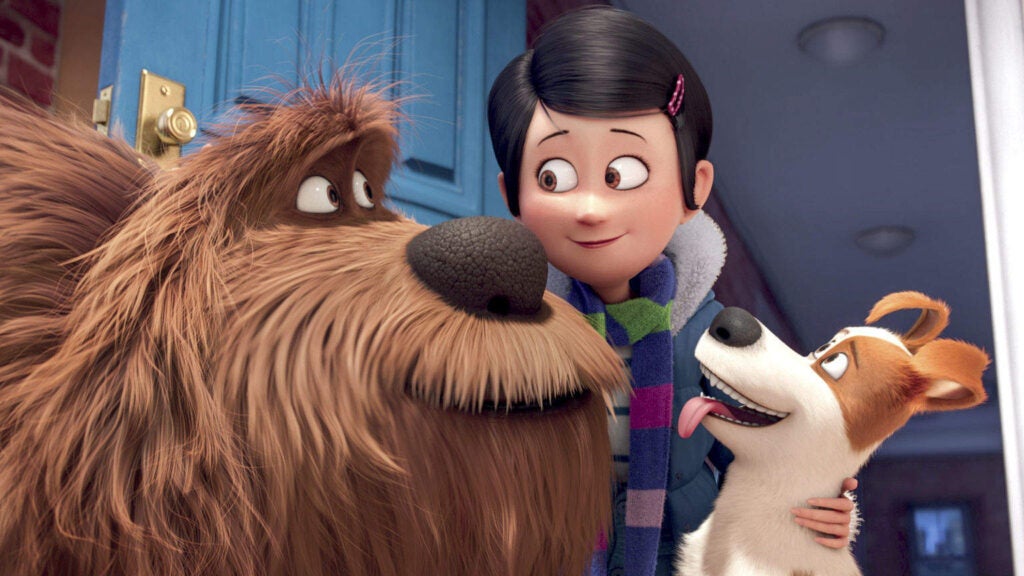 23 August
Death in Paradise: Season 6
The Lodgers
24 August
The Power of Grayskull: The Definitive History of He-Man and the Masters of the Universe
26 August
W/C 27 August
27 August
29 August
30 August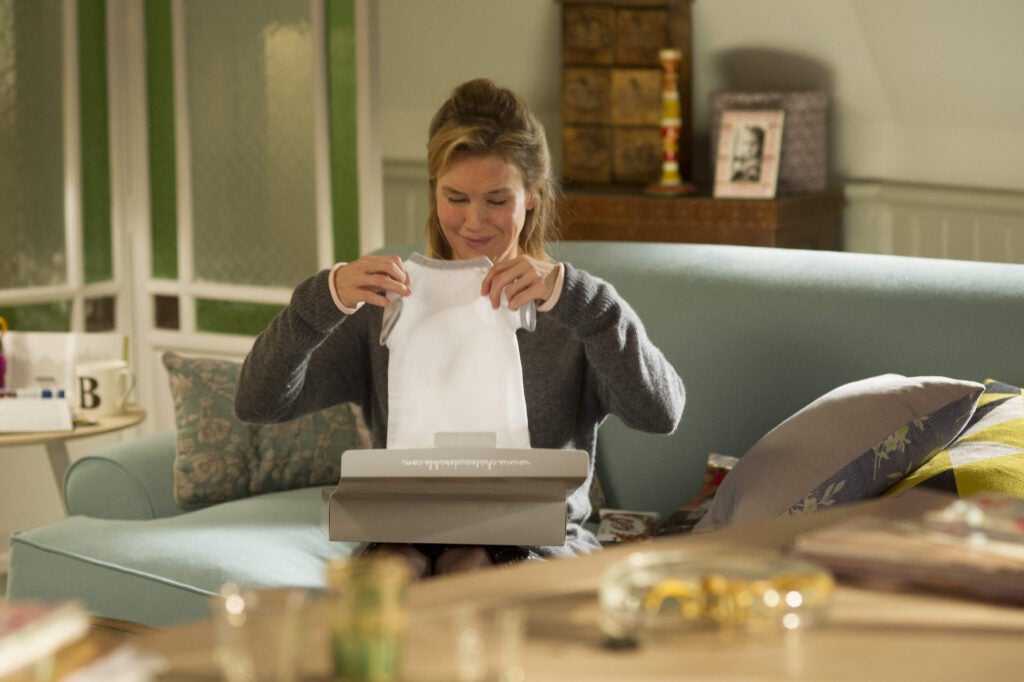 Stolen
The Surrounding Game
Original content coming to Netflix in August 2018:
Descriptions from Netflix.
Original series:
Switched (01/08/2018)
High schooler Ayumi's perfect world evaporates when her envious classmate Zenko somehow steals her body, her boyfriend and her life.
Cocaine Coast (03/08/2018)
In 1980s Galicia, Spain, a young fisherman becomes a prosperous cocaine smuggler by providing Latin American suppliers with a European entry point.
Marching Orders (03/08/2018)
Follow the Bethune-Cookman University Marching Wildcats as they fight to keep their spots on the field, memorize routines, balance their academic careers, and maintain their social lives.
On Children (04/08/2018)
These uncanny tales reveal a world where individuals face the tragic consequences of social pressure, parental oppression and family dysfunction.
72 Dangerous Animals: Asia (10/08/2018)
From fangs to claws to venomous stings, they all wield deadly weapons. But which creature will be crowned the fiercest of all?
Afflicted (10/08/2018)
Baffling symptoms. Controversial diagnoses. Costly treatments. Seven people with chronic illnesses search for answers — and relief.
All About The Washingtons (10/08/2018)
Hip-hop icon Rev. Run stars opposite wife Justine in this scripted comedy about one couple's attempts at balancing work, romance and family chaos.
Insatiable (10/08/2018)
In this darkly comic series, a disgraced civil lawyer turned beauty pageant coach takes on a vengeful, bullied teenager as his client.
La Casa De Las Flores (10/08/2018)
The outward perfection of a family-run flower business hides a dark side rife with dysfunctional secrets in this darkly humorous comedy series.
Ultraviolet (17/08/2018)
In this offbeat crime series, an online community of amateur sleuths uses an unconventional mashup of high-tech and low-tech methods to solve cases.
Disenchantment (17/08/2018)
This animated series from Matt Groening follows the misadventures of a hard-drinking princess, her feisty elf companion and her personal demon
Magic For Humans (17/08/2018)
From baffling people on the street to orchestrating elaborate tricks, Justin Willman blends good-natured magic with grown-up laughs.
Stay Here (17/08/2018)
Designer Genevieve Gorder and real estate expert Peter Lorimer show property owners how to turn their short-term rentals into moneymaking showstoppers.
Marlon: Season 2 (22/08/2018)
Amicable exes Marlon and Ashley settle into co-parenting duties and continue to work out where they stand as friends, former flames and a family.
Great News (23/08/2018)
Ambitious cable news producer Katie faces a whole new set of problems when her overbearing mother lands an internship on the very same show.
Deadwind (23/08/2018)
Just months after a tragic loss, detective Sofia Karppi investigates the murder of a woman with ties to a Helsinki construction company.
Ghoul (24/08/2018)
A newly minted military interrogator arrives at a covert detention center to discover that some of the terrorists held there are not of this world.
The Innocents (24/08/2018)
When a teenage couple runs away to be together, the extraordinary gift they possess unleashes powerful forces intent on dividing them forever.
Inside The Criminal Mind (31/08/2018)
Explore the psychological machinations and immoral behavior that define the most nefarious types of criminals.
Ozark: Season 2 (31/08/2018)
The Byrdes face danger from every side as the cartel, the Snells and the Langmores all threaten to bring down the new life they've built in the Ozarks.
Paradise PD (31/08/2018)
From "Brickleberry" creators Roger Black and Waco O'Guin comes this adult animated comedy about a backwater Southern-fried police department.
Ultimate Beastmaster Great Britain: Survival of the Fittest (31/08/2018)
An inspirational group of new contestants who have overcome significant adversity come together to take on the world's toughest obstacle course.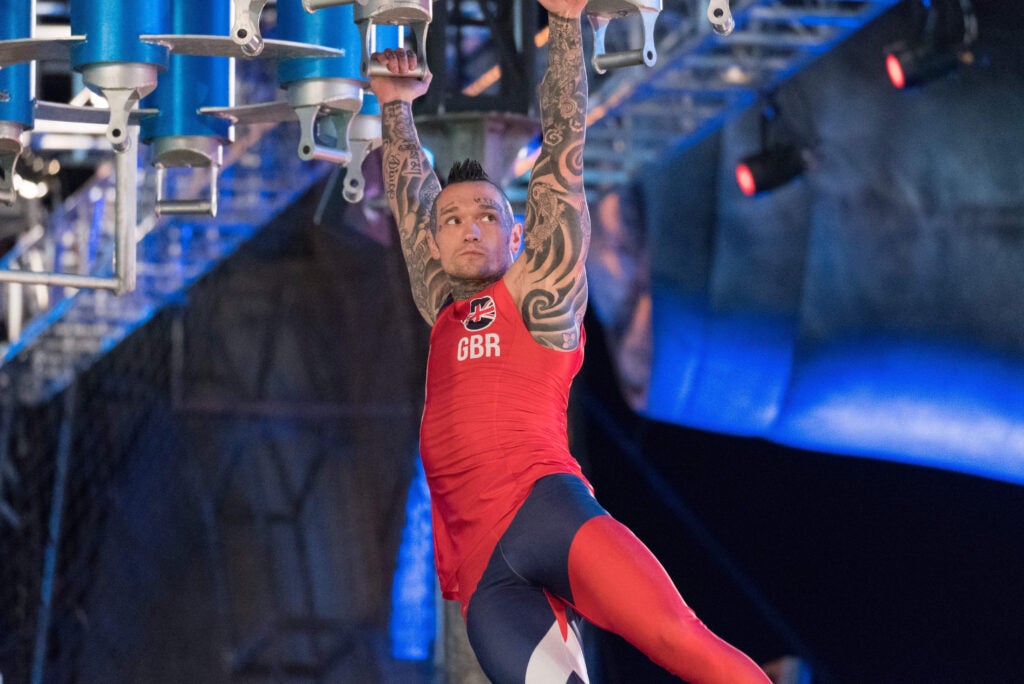 Original Weekly Series:
Shooter: Season 3 (From 03/08/2018 – New Episodes Fridays)
When an archenemy reveals information about Bob Lee's father, the veteran sniper is drawn into a conspiracy that strikes too close to home.
Mr Sunshine (From 04/08/2018 – New Episodes Saturdays)
A young boy who ends up in the U.S. after the 1871 Shinmiyangyo incident returns to Korea at a historical turning point and falls for a noblewoman.
Meteor Garden (New Episodes August)
Dong Shancai is determined to excel at her dream university, where she encounters an elite clique of dashing, popular high-achievers — and finds love.
Chesapeake Shores: Season 3 (From 06/08/2018 – New Episodes Mondays)
Better Call Saul: Season 4 (From 07/08/2018 – New Episodes Tuesdays)
A shocking death propels Jimmy deeper into the criminal world — and closer to his life as Saul Goodman.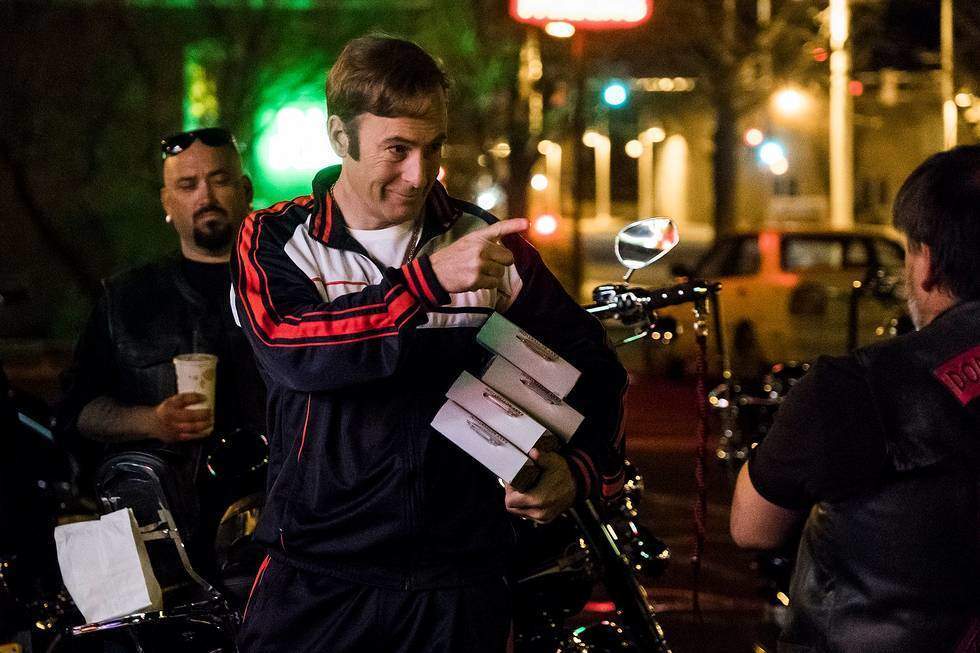 Suits: Season 8 (New Episodes Thursdays)
Power: Season 5 (New Episodes Mondays)
Netflix Original Film:
Brij Mohan Amar Rahe (03/08/2018)
Faking his death to escape the realities of his uneventful life worked out well for Brij Mohan — until he was sentenced to death for his own murder.
Like Father (03/08/2018)
After she's left at the altar, a workaholic executive ends up on her honeymoon cruise with her estranged father. Kristen Bell and Kelsey Grammer star.
Perdida (09/08/2018)
A policewoman whose childhood friend disappeared in Patagonia years ago starts a new search to find answers, and soon finds her own life in danger.
The Package (10/08/2018)
When five teens go on a spring break camping trip, an unfortunate accident sets off a race against time to save their friend's most prized possession.
To All The Boys I've Loved Before (17/08/2018)
Lara Jean's love life goes from imaginary to out of control when her secret letters to every boy she's ever fallen for are mysteriously mailed out.
The Motive (17/08/2018)
An aspiring writer with no imagination seeks inspiration for his novel by manipulating the lives of his neighbors so that he can write about them.
The After Party (24/08/2018)
When an aspiring rapper goes viral for the wrong reasons, he thinks his career is sunk. But a wild party gives him one more chance to make it right.
Las leyes de la termodinámica (31/08/2018)
Jilted by his girlfriend, a man likens his lack of luck in love to the laws of thermodynamics in this documentary-like romantic comedy.
Netflix Original Comedy:
Demetri Martin: The Overthinker (10/08/2018)
With his signature one-liners and drawings, Demetri Martin muses on doughnut holes, dogs, sports bars, the alphabet's most aggressive letters and more.
Bert Kreischer: Secret Time (24/08/2018)
Comedian Bert Kreischer is ready to take his shirt off and "party hardy" with his debut Netflix Original stand-up special, Bert Kreischer: Secret Time. Considered one of the best storytellers of his generation, Bert regales the audience at the Trocadero Theatre in Philadelphia with stories about zip-lining with his family, his daughter practicing softball with an imaginary ball, and upstaging ex-NBA player Ralph Sampson at a childhood basketball camp.
The Comedy Lineup: Part 2 (31/08/2018)
A cadre of promising up-and-coming comedians delivers a rapid fire series of stand-up performances.
Netflix Original Documentaries:
Zion (10/08/2018)
Born without legs and stuck in foster care for years, teenager Zion Clark hopes to overcome his circumstances and become a competitive wrestler.
Follow This (23/08/2018)
Follow the reporters at BuzzFeed as they probe topics ranging from quirky internet crazes to safe injection spaces for opioid users.
Netflix Kids & Family Originals:
Dinotrux Supercharged: Season 3 (03/08/2018)
Whether by land, air or sea, the Dinotrux tackle some of their biggest builds ever while facing the double threat of brothers D-Structs and D-Stroy.
The Ponysitters Club (10/08/2018)
A young horse enthusiast teams up with her best friends to rescue and rehabilitate animals on her family's beloved ranch.
Voltron: Legendary Defender: Season 7 (10/08/2018)
After saving Shiro and defeating Lotor, the Paladins are finally able to set a course for Earth. After a perilous journey, they discover that their home planet is not how they left it.
Pinky Malinky (17/08/2018)
Pinky Malinky sees the bright side of everything, including being born a hot dog. With his BFFs in tow, this little wiener takes a bite out of life.
Spirit Riding Free: Season 6 (17/08/2018)
Lucky and the PALs canter into more adventures with a new chapter of the Frontier Fillies. With each new challenge, Lucky, Spirit and the PALs work together as they run wild and live free.
Ask The StoryBots: Season 2 (24/08/2018)
How do ears hear — and why can't I eat dessert all the time? The StoryBots tackle these and other tough questions in an all-new season of asks.
Trolls: The Beat Goes On!: Season 3
As the trolls turn a new enemy into a friend, Poppy trains Branch in "hair-jitsu," Smidge woos a crush and DJ Suki learns to throw the best party ever.
Netflix Original Anime:
Flavors of Youth: International Version (04/08/2018)
Memories in a bowl of steaming noodles, a fading beauty finding her way and a bittersweet first love — all in these stories of city life in China.
Verdict deals analysis methodology
This analysis considers only announced and completed artificial intelligence deals from the GlobalData financial deals database and excludes all terminated and rumoured deals. Country and industry are defined according to the headquarters and dominant industry of the target firm. The term 'acquisition' refers to both completed deals and those in the bidding stage.
GlobalData tracks real-time data concerning all merger and acquisition, private equity/venture capital and asset transaction activity around the world from thousands of company websites and other reliable sources.
More in-depth reports and analysis on all reported deals are available for subscribers to GlobalData's deals database.