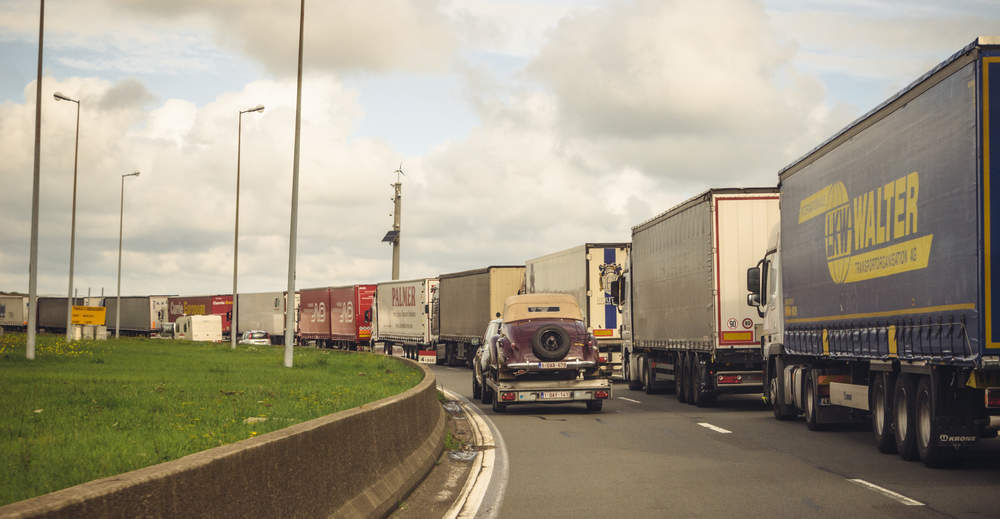 A 'no deal' Brexit could cause customs delays at UK and EU borders and threatens companies with bankruptcy, says a survey of 1,075 UK and 143 EU supply chain managers by the Chartered Institute of Procurement & Supply (CIPS).
The survey found that one in ten of the companies believe they would go bankrupt because of custom delays of only 10-30mins at borders.
This increased to 14% who would be concerned by 1-3hrs delays, and 15% for delays of 12-24hrs.
Brexit threatens free movement of goods
Businesses have built their models on the seamless border procedures provided under the European Union's customs union.
The agreement states that goods moving between two EU member states do not require customs checks.
Brexit threatens this simplicity.
The UK Government has already advised businesses to consider using customs brokers in a 'no deal' scenario, to help ensure goods pass smoothly through customs processes.
"The UK economy could fall off a cliff"
CIPS economist John Glen said: "The UK economy could fall off a cliff on Brexit day if goods are delayed by just minutes at the border. Businesses have become used to operating efficiently with exceptionally lean, frictionless supply chains, where quick customs clearance is a given.
"The Brexit deadline is drawing nearer and while most businesses are trying to prepare, they are limited on what they can do until a final Brexit deal has been agreed.
"Stockpiling goods is an option for some businesses, but many do not have the facilities available to store surplus stock, and those working with perishable goods simply won't be able to.
"Companies are also struggling to onshore their supply chains to the UK due to a lack of suitable alternatives."
Stockpiling of goods
Almost half, 48%, of the businesses surveyed by CIPS said they could not prepare for the future because trade agreements are still so unclear.
But some UK companies are already acting in case of border delays, with CIPS reporting that 24% are planning to stockpile goods, 4% already stockpiling, and more than a fifth building flexibility into contracts.
Only 4% of the companies surveyed by CIPS were in full support of Theresa May's Chequers plan for a free trade area for goods involving the UK and the EU.
This plan would continue the existing regulatory and customs arrangements.
Two fifths said Chequers was a good attempt to solve the trade problem, and 31% said it was flawed and unrealistic.