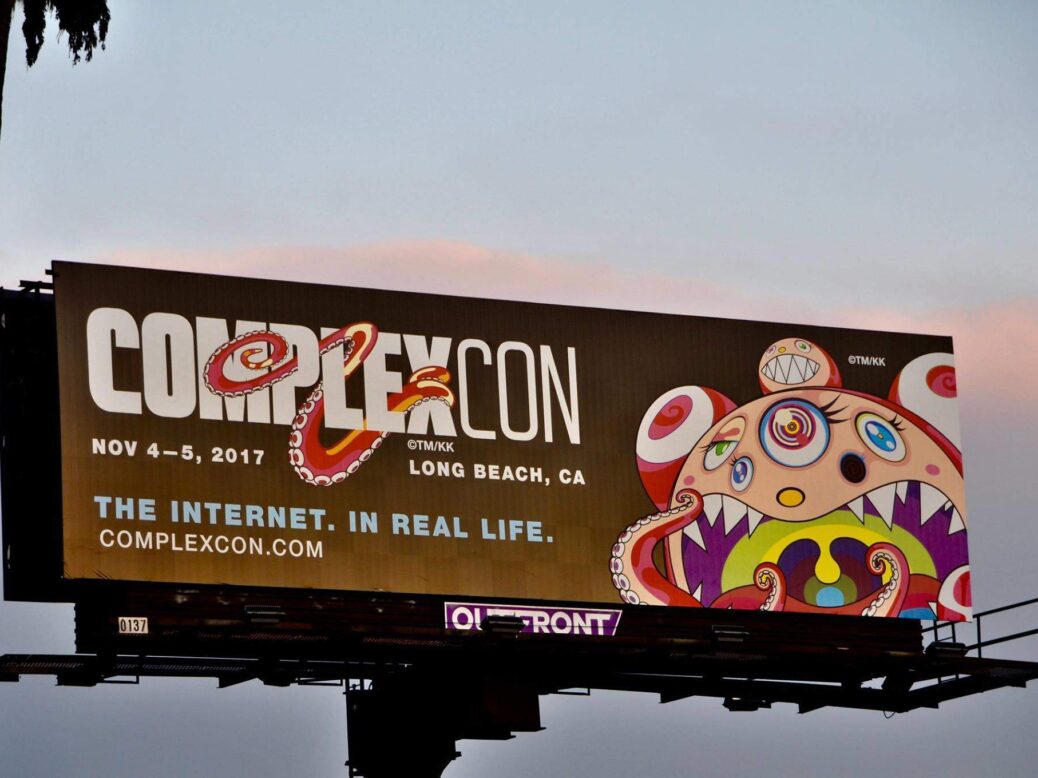 Youth culture magazine Complex has teamed up with Pharrell Williams, Virgil Abloh, Jaden Smith and more to bring the publication's music, style and entertainment filled world to life.
A host of top creatives and curators will be putting on an unforgettable show in Long Beach, California. Part expo, part festival, ComplexCon combines live music, pop-up shops and panel discussions to provide something for everyone.
The two day event will be held this weekend, kicking off on Saturday, 4 November and coming to an end on Sunday, 5 November. The action will take place at the Long Beach Convention Center, with the doors opening at 5pm London time for VIPs and 6pm for all other ticket types.
We have all the info and how you can get ComplexCon tickets.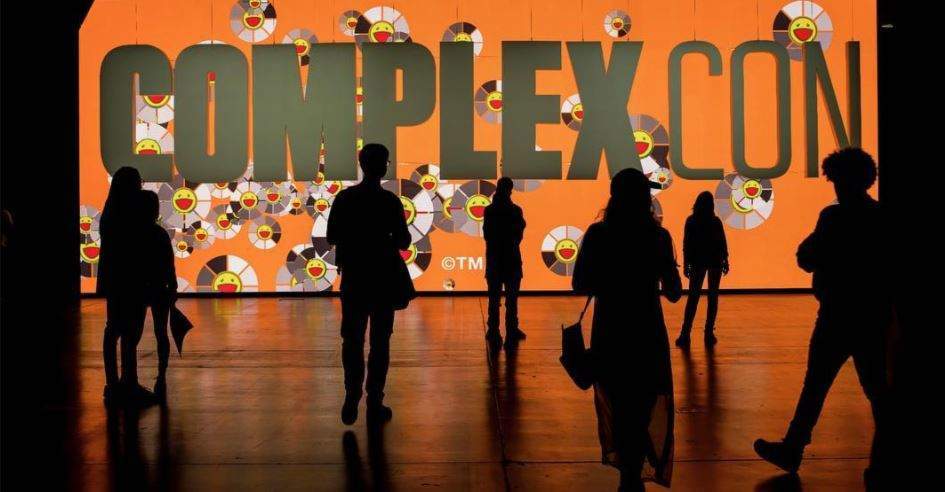 Things to see at ComplexCon
Last year's event, the inaugural ComplexCon, welcomed acts such as Skrillex, Tony Hawk and Snoop Dogg. Celebrities and influencers spoke on everything from sports media to "The Business of Weed".
This year's event is set to be bigger and better than the last. If you will be attending ComplexCon, here are a few performances and panels worth checking out:
N*E*R*D comeback performance
Funk rock band N*E*R*D, led by Happy singer Pharrell Williams, will be one of the show's headline. It will offer a rare opportunity to see the band in action. Despite never officially disbanding, Williams, Chad Hugo and Shae Haley haven't taken to the stage together in over three years.
N*E*R*D will be taking to the ComplexCon Arena Stage on Saturday, 4 November at 3:15am London time (Sunday morning).
The Disruptors panel
Complex Networks CEO Rich Antoniello will be joined by two of the biggest personalities in their fields at the moment. Former sports star LaVar Ball, who has grabbed sports headlines in recent months by declaring himself better than NBA icon Michael Jordan, will be taking part. He will be joined by Snapchat mogul DJ Khaled, who has earned an army of digital fans with his quirky catchphrases such as "another one" and "they don't want you to win". He's bound to offer something insightful, but if not he is guaranteed to produce a few laughs.
The Disruptors panel will be taking place on Saturday, 4 November at 11pm London time.
Leading Ladies panel
Chelsea Handler will lead a panel of female stars, including rapper Young M.A, up-and-coming actress Lena Waithe and model Iskra Lawrence. These industry stars will discuss the changing expectations of women in entertainment. Given the recent scandals that have been plaguing the industry, this one should be interesting.
The Leading Ladies panel will be taking place on Sunday, 5 November at 7pm London time.
Nike pop-up shop
Nike's limited edition Air Force 1 trainers went down a treat at ComplexCon last year. The urban brand is back this year with another collection of ultra-exclusive offerings. Nike will be selling five collaboration sneakers at ComplexCon 2017, having worked with Travis Scott, Just Don's Don C, Virgil Abloh, Errolson Hugh and Kareem "Biggs" Burke to produce five limited edition all-white Air Force 1s.
The Nike pop-up shop will be open throughout the two day festival.
Food Rebels
Fashion, music and film dominate youth culture, but food is also a big deal in today's young world. With social media opening up opportunities to share our every meal, innovative food influencers such as Sean Evans, Matty Matheson and Andy Milonakis will discuss breaking the mold in the culinary world.
Food Rebels will be opening ComplexCon on Saturday, 4 November at 6pm London time.
ComplexCon schedule: what else is going on?
There is simply so much going on at ComplexCon 2017 that we can't list it all.
For music fans, the likes of Gucci Mane, M.I.A. and Young Thug will be headlining alongside N*E*R*D. Likewise, DJ Khaled, A$AP Ferg, DRAM and Jaden Smith will all be performing. The full list of music acts attending the festival can be found here.
There will also be hundreds of shops, experiences and food stalls for you to browse throughout the event. Most major companies such as Adidas, Obey and New Era will have pop-up shops open throughout. So too will a number of smaller companies.  The full list of shops, experiences and food can be found here.
Likewise, there are also 11 other panel shows that we have yet to mention. These discussions will include talks on cryptocurrencies and faith. Likewise, there will also be a repeat of last year's Sneaker of the Year and the Business of Weed debates. If possible, it's worth catching all of them. The full list of panels can be found here.
How can I get ComplexCon tickets?
The convention kicks off in just a few days. However, it's not too late to grab ComplexCon tickets.
ComplexCon tickets are available for both Saturday and Sunday, costing $75+ via Showclix. These tickets will grant you access to both the panels and the concert.
VIP weekend tickets, which grant early access to the Long Beach Convention Center as well as priority over general admissions throughout, have sold out. If you wish to attend both days, you will have to buy separate Saturday and Sunday tickets.
Click here for more information.