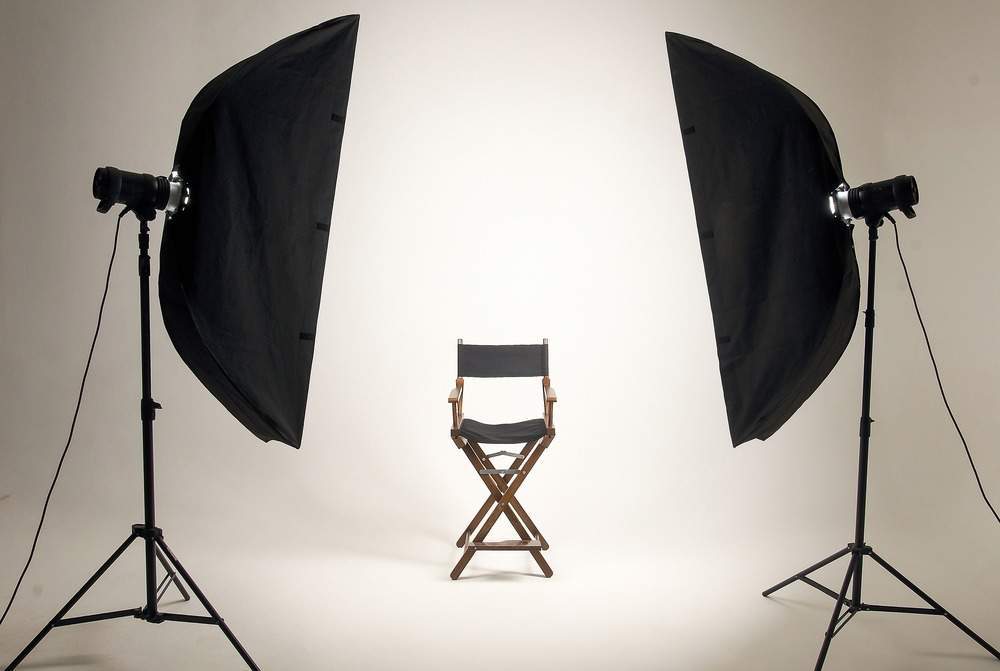 Watching Three Billboards Outside Ebbing, Missouri, it's obvious that a lot of time went into the casting.
While the film is ostensibly a one woman show with the indomitable Frances McDormand front and centre, the rest of the cast perform their hearts out.
Star turns from Woody Harrelson, Peter Dinklage, and Sam Rockwell ensure that the audience can't forget the power of the ensemble.
Each member of the cast illuminates the performances of the rest. The chemistry on-screen is palpable and yet never unnatural.
"From the time we started talking about the film to that the time that it was fully cast was, I believe, over a year. It was a long process," Sarah Finn, the film's casting director tells me.
Finn is one of Hollywood's most talented and prolific casting directors of a generation.
How well do you
really

know your competitors?

Access the most comprehensive Company Profiles on the market, powered by GlobalData. Save hours of research. Gain competitive edge.
Company Profile – free sample
Thank you!
Your download email will arrive shortly
Not ready to buy yet? Download a free sample
We are confident about the unique quality of our Company Profiles. However, we want you to make the most beneficial decision for your business, so we offer a free sample that you can download by submitting the below form
By GlobalData
Starting work in the theatre in a range of multi-disciplinary roles, she eventually met acclaimed casting director Risa Bramon Garcia.
This meeting set Finn on the path towards being a casting director. And while the majority of audiences might not know her name, they will know her work.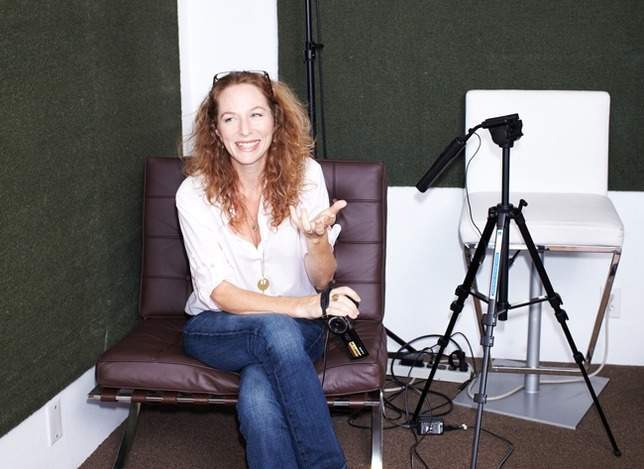 Over the past decade Finn has been Marvel's casting director of choice.
She's worked on almost every film and television series in the Marvel Cinematic Universe.
However, Finn is far from simply being the queen of casting superheroes. She's also worked with Disney on both The Jungle Book and The Lion King remakes and with Warner Bros on the Godzilla franchise to name just a few of the massive projects she's worked on.
Most actors struggle to build quite as impressive an IMDB page as Sarah Finn.
With such a storied career you'd be right to wonder why Finn hasn't been honoured for her work at the Academy Awards or the Baftas.
The fact of the matter is because she can't be.
Despite the incredible work and effort that casting directors go to in putting together the casts for our favourite films, they are often forgotten and unrecognised.
There are a handful of industry awards for casting directors, and a few smaller indie awards shows honour, them but until recently, there's been little love for casting directors on the awards circuit.
In fact, this lack of awareness around the field of casting was one of the reasons I spoke to Finn.
She recently received a nomination at the British Independent Film Awards. These awards have, just this year, ushered in the new category of Best Casting. Finn received a nomination for her work on Three Billboards.
On a busy Monday afternoon, I was invited to chat with Finn and Matthew Lessall, president of the Casting Society of America.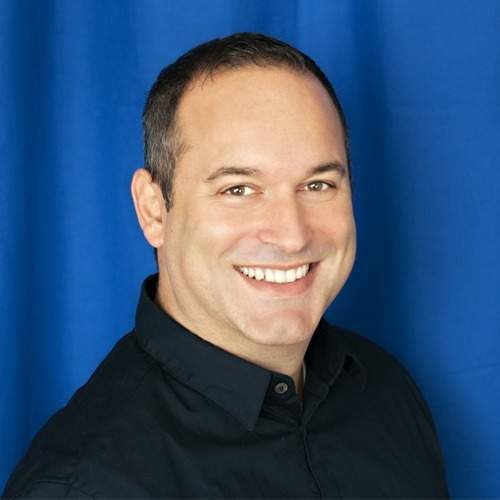 Lessall explained at greater length some of the reasons why casting directors are so often forgotten in awards ceremonies:
Casting always happens behind the scenes and is hidden from everybody. The casting director is literally the first hire on the film, but it's also the thing that happens in private. Because when you talk about actors coming in and auditioning it's a very private moment. It's between the actor who is giving everything they have to that role in that moment, and the director and the casting director.

All of that decision making process doesn't happen with a huge amount of people. So the rest of the crew isn't seeing that or seeing how the actors get to set. So I think this job is very behind-closed-doors so it hasn't been thought about in the same way that other crafts have been thought about because it isn't as visible.

But let me tell you, this is very much a craft. It's very much an art. And it takes a lot of business skill to go from the idea of having an actor to bringing that actor to the set. And it 100% deserves a category for best casting at any award show because if you don't have the right cast, you don't have a TV show or a film that anybody wants to watch.
I wonder whether casting directors have had to make do with second-hand praise in the form of their chosen actors getting the Oscars.
However, Finn is quick to assure me that isn't the case. For her, these awards are a lovely bonus, but ultimately casting is a supportive community that celebrates itself:
"The Casting Society of America has its own system to honour its members for work well done. So it's great to see this recognition but I think casting directors are proud of the work we do, we understand the moments behind closed doors.

It would be fantastic to see more recognition for the work we do, because even things like 'The Best Ensemble Award' to me that's testament to the casting director, because that ensemble did not find itself. I think the recognition is great but we understand our craft and we're very supportive of each other."
But Lessall adds that even that second-hand praise is a testament to a casting director's skill:
"When an actor wins an award that you've put into a film, it is validation of the job that you're doing. It is. 100%. Because whether or not you physically put that actor into the role, you've cast the rest of the film around that actor, the chemistry you have to get to get that actor to be considered for an award, it requires that the entire cast is in the same film…

"The phrase casting directors use is 'are they in the same film together?' You can have two of the most amazing, wonderful actors but there's something about them that doesn't feel like they're telling the same story in the same way. That they wouldn't be able to tell that story in the same way. What we do is so ethereal. I don't know, you just have a sense that it's going to work, that's part of the job."
What goes into casting a film?
Lessall's emphasis on chemistry intrigues me. How is it that casting directors calculate that chemistry between actors during a short audition? Is there a science to it? To explain, Finn jokes that it would take her about four hours to explain what exactly goes into casting a film like Three Billboards.
Every film is different and every process is different.

But in terms of the chemistry, that really speaks to the casting director's knowledge of the actors; each individual actor that they're presenting. And also, the process. It involves bringing actors together in different combinations to read, it will involve a lot of steps which will give the filmmakers the comfort level they need to go forward with the cast… You could have the best actor and the best director in the world but if they don't click, it's not going to work.
And it's not just the filmmakers having to be comfortable with the actors, Lessall adds:
"The audition process is also about the actors meeting the filmmakers and feeling like they're going to be able to live with these people for three weeks, ten weeks, fifteen weeks, six months, and deliver the kind of work that's going to be asked for. So auditions are often a two-way street."
Casting Three Billboards Outside Ebbing, Missouri
Of course, seeing as Finn has been nominated for her work with director Martin McDonagh on Three Billboards Outside Ebbing, Missouri it would have been foolish not to ask about what went into casting that film.
She noted:
"The quick version is the most important thing is understanding the director and the director's vision for the film. That's where the work starts and that's the guiding principle for the film. This is a role that Martin (McDonagh) wrote for Frances (McDormand) and she embodies it perfectly. He'd also worked with Sam Rockwell in the past, so in this case there was already a lot of it in his thinking.

"A lot of my job was to help put together all the elements. When you have a brilliant writer and director like Martin you have a huge advantage going in because you have actors who are excited to work with him and it was just a pleasure to put the cast together.

"But in terms of the actual elements, it's the director's vision and presenting to him actors who I think are suitable and are going to be fantastic auditioning, reading, showing him tapes, having conversations, showing him local actors; all of that goes in until the very last role is cast."
Surprising the filmmakers and the audience
For Finn and Lessall, putting the filmmaker's vision first is the central tenet of being a casting director. But are there ever opportunities to surprise a filmmaker with a choice out of left-field?
Finn explains that the two are not always mutually exclusive:
"I think you always honour their vision. And that, like I say, is the guiding principle for everything you do as a casting director. But sometimes there's a surprising way to fulfil that vision with an actor who might be unexpected or different that you can bring to the table and that's often the case because our knowledge of actors is vast and pretty extensive. Sometimes there's just a different way to embody a character that the director may not have imagined, that's a perfect match."
Bringing diversity to Hollywood:
In recent years there's been some serious outcry about the lack of diversity in Hollywood. Movements such as #OscarsSoWhite and #OscarsSoStraight have shone a spotlight on the fact that minority actors are often denied the opportunities of their straight, white, able-bodied male counterparts.
Finn assures me that casting directors are 'very sensitized' to the issues, agreeing that they're 'on the front lines' of the fight to bring diversity to Hollywood:
"It does reflect the story that you're telling. In this case, with Martin's characters it was very specific, in terms of the setting and the characters so while there were a lot of ways to increase the diversity, but the story was very specific in terms of the way it describes some of the characters.

"In other films, there's often opportunities to take a role that's written as a male and bring in female actors and then that role becomes female on screen. Sometimes directors and writers are very open to shifts like that or characters of many different races and backgrounds being considered for parts that are written in a very open way. But it does depend on the filmmaker and the story that's being told."
What can the Casting Society of America do to increase diversity?
On a larger scale, Lessall explains the work that the CSA are doing behind the scenes to put more diverse actors in front of casting directors:
"I will say that the CSA has been very proactive in this arena. We just had a worldwide transgender outreach audition programme where we had over 500 trans actors audition for directors in several different cities around the world. So the CSA is really at the front of creating opportunities for people to think differently about groups they might not think about at the top of their minds when they're casting a role.

"We are working with our members to make sure they have as many resources as possible to find those actors and potentially use them. We're hoping that with this kind of programme it trickles down to directors, writers, and producers seeing that we're doing this… We want to make it so that they think 'of course you're bringing in this actor for this role, why didn't we think of that?' …

"But at the end of the day it's really about the writers. They need to be writing material that's also inclusive so that those opportunities are there even more than just us trying to change roles from white male to something else.

"We're shining a light onto how to access that talent and we're making that available to our members in more proactive ways so that when it comes time to start casting, they have even more resources available to them.

" … We work with a lot of support groups within different communities to get it right, so that we know all the terminology, so that we know all the actors, so that we understand all the issues… We're doing our homework before we actually bring the actors to these events."
Are the big studios receptive to these attempts to bring diversity to Hollywood?
Of course, despite the hard work of the CSA, one only need look at this year's biggest films to see that they're still mostly led by straight white male actors. But Lessall explains that the big studios are receptive to the CSA's efforts:
"They're so grateful. I think the studios are really grateful that we're doing this. Once they see what we're doing the doors fly open immediately. A lot of studios have diversity programmes so when they hear we're doing this, it's welcomed with open arms. There's no issues there."
However, what Finn and Lessall agree on is that you can't cast a film using a diversity quota alone. Ultimately, whoever is cast in a role has to be the best actor for that part. Lessall goes on:
"It's about identifying the best of the best of any actor and when you put one actor against another, you have to ask if this is serving the piece in the best way it can? And it has to be the right decision for all the right reasons.

"There are a lot of issues around whether someone is the right actor for that specific role. They might not be the better actor in general but maybe for that role and for that moment they're the better actor for the story that they're trying to tell. But the fact that we're bringing those actors, and shining a light on those who didn't have that opportunity before, it's a huge step forward."
Battling the box office analysts
The trouble with bringing diversity to Hollywood is often battling the sales people.
It's often proclaimed that films need big names to draw in audiences. How much do those sales concerns impact the casting process? Both Lessall and Finn imply there's a lot of butting heads going on.
Lessall explains:
"I think most independent casting directors say to their producers and directors, 'cast the best actor in the role'. We are always having this fight. We say 'please, try not to be so concerned about what they're saying in the sales world' because if the script is beautiful, if the actors you bring to it are beautiful, and if you make a beautiful film, it will get recognised, it has to.

And I can point out some films where I've said that over and over again and it has come true. I'm sure Sarah can too. And I can point to films where I've said, you know, 'it doesn't really matter if you've got the biggest name, it's just a bad film.' And I'm sure some viewers can point to those too."
Finn added that working on Three Billboards Outside Ebbing, Missouri was a welcome respite from that conflict:
"(Director Martin McDonagh) is a very, very unique and special writer and director and filmmaker. This film was not driven at all by the market or marketing concerns, it was really only about artistically who was the best person for the role. But that may be the exception not the rule, there's really no saying."
Casting indie films vs. big studio movies
Of course, few people have more experience with casting for major box offices smash-hits than Finn. Aside from the sales and marketing concerns creeping into the casting process, I wonder if it's really much different working on big or small films.
Here Finn's earnestness and dedication to her work really shine through. While yes, she acknowledges, there are differences, ultimately it's the same job no matter how much money is behind it.
"Sometimes there are things that are different. Sometimes you have more time and resources, for example, on some of the big features I've worked on we've had the opportunity to look in other cities and other countries for talent and engage local casting directors in that way…

"Often a casting director is on a job for ten to twelve weeks for a film. In the independent film world, things often end up changing due to actors schedules and producers schedules and things. So sometimes the beginning of principle photography will change. So (on Three Billboards where casting took around a year) it was sporadic, over a period of time, we were slowly building the blocks and slowly putting together the cast…

"But at the end of the day, I'd say, you're seeing as many actors as you can and using your knowledge of actors to find the best match. Whether it's a big movie or an independent film, that's your role."
Casting in the post-Weinstein world
Of course, it would be difficult to speak to a pair of industry-leading casting directors without mentioning the Harvey Weinstein allegations. Casting has, in some quarters, developed something of a sleazy reputation.
The so-called casting couch is a frequently cited trope in Hollywood.
For those who haven't come across the term, it is, essentially exactly what Harvey Weinstein and others have been accused of: a dominant producer or casting director demanding sexual favours in return for offering impressionable young ingenues a leg up in the industry.
It is abundantly clear from my conversation with Lessall and Finn that this is an issue they are personally, as well as professionally interested in putting a stop to. "It can't happen anymore," Finn puts it, bluntly.
Lessall explains that if any members of the CSA are accused of such behaviour, it will spark an immediate investigation which could lead to their membership being revoked. And more widely, he adds:
"Everybody is talking about it and I think that's great. Taking away the fear and the shame of it, for people to be able to talk about it is very important. We need to change culturally. It can't be systemic anymore. It all has to be rooted out.

"It's shocking to hear of some of the people being accused of it, but that's because casting directors work in a bubble. We work in our own offices with our own staff. We work one-on-one with actors, we're not really out and about in the same way that other creative fields are. Not that I was shocked that it was happening, but we kind of move from project to project so you're not really aware, industry-wise, that some other people like fellow producers and directors are out and about in that kind of way."
A feeling of relief:
For the majority of us who aren't working in Hollywood day-to-day it's difficult to feel anything but outrage about the allegations.
However, Finn tells me in the inner circles of Hollywood, a rather different feeling is beginning to settle on the industry:
"Look, it's a really serious situation, a lot of people have been affected by it. I think a lot of action is being taken industry-wide, I think, including in casting to make sure it isn't happening. There's a feeling of relief that people can come forward, that they will be listened to, that there's power in numbers, that they'll be believed, a cleansing is occurring in Hollywood and it's long overdue."
And Lessall agrees, explaining that shutting down this culture could lead to a palpable improvement for Hollywood in more ways than one:
"With actors, the best thing that can happen is that they get this help. Acting is such a personal, sensitive profession. You have to access your emotion and if actors are blocked in any way, because something happened to them that put them in danger, that kind of thing can affect your career. I'm all for people speaking out, I think it's very brave of everybody, they have a lot of support within the community, and it's time this changed."
Casting actors involved in scandals
On the other side of the coin though, is the scandals that actors themselves are involved in. Whether it's Kevin Spacey being accused of molesting underrage actors or Johnny Depp being accused of domestic abuse.
I question Lessall on how much casting directors have to be aware of the news around the actors they cast. It's all well and good casting the best person for the job, but what if that person's bad reputation could affect a film's performance?
Lessall explains that yes, in an ideal world, casting directors would always just case the best actor. That isn't always possible.
"Often our job entails knowing who is going to generate the most business for the film based on the budget and where they want to sell the film and all these kind of things. So part of the casting director's job is to know not just who the great actors are and who the great supporting actors, but how actors perform in various markets around the world. So we do have to be aware of what is said publicly about actors because it could affect their standing in a sales situation.

"But we are aware, obviously, everybody is aware of what people are doing and what situations they might get themselves into, through their publicists. It's never a good thing, right? So it can affect casting somebody depending on what you're referring to. But yeah, we're aware. Casting directors have to be aware of these kinds of situations. We would really just prefer to be concentrating on 'who is the best actor?' but we have to be aware."
A great time to join the industry?
Still, despite the situation in Hollywood at the moment, there's never been a better time for casting directors, say Finn and Lessall. The rise of streaming studios means there are lots more opportunities for casting directors looking to join the industry.
"There's hundreds of scripted shows these days. Where there used to be fifty or sixty, now there's five hundred," Finn tells me with palpable excitement at the prospect.
As for advice for those looking to become casting directors, Finn has this to offer:
"I think working with actors and directors and producers is a really great background. And I think for people who are hoping to work in the industry the new visibility is great. Before the documentary Casting By (a film about the casting process in which Finn stars), people really did not have a great idea about what this craft is and what this career is. I think it's an incredibly challenging and exciting career. It's really for people who love actors and love stories."
Training
And Lessall highlights that the Casting Society of America is a great resource for those planning to get into casting. Despite its name, the CSA is a truly worldwide organisation.
Their London chapter, for example, looks after their operations across Europe. He explains there's a new 80-hour course in the works at the CSA which will help train new casting directors:
"We've been developing it over the past five years. It will help train and educate those who are already casting assistants or want to get into casting to have a professional training programme that will be established so that they while they're interning for a casting director or they're working as a casting assistant, they will get all the necessary skills of a better casting director. That programme is going into pilot mode over November and December. It's an 80 hour course. Over the next year we'll be announcing it more publicly and getting our first round of 'students' into the programme, so we're very excited about that."
As our conversation draws to a close, it's clear to me that both Lessall and Finn are at the forefront of a real change in the casting industry.
The pair represent a whole new generation of casting directors with earnestness and dedication to talent at its core. While the Oscars and BAFTAs might snub them for the time being, they keep achieving.
And as they do, it's starting to feel more and more outrageous that more awards shows aren't honouring that work.