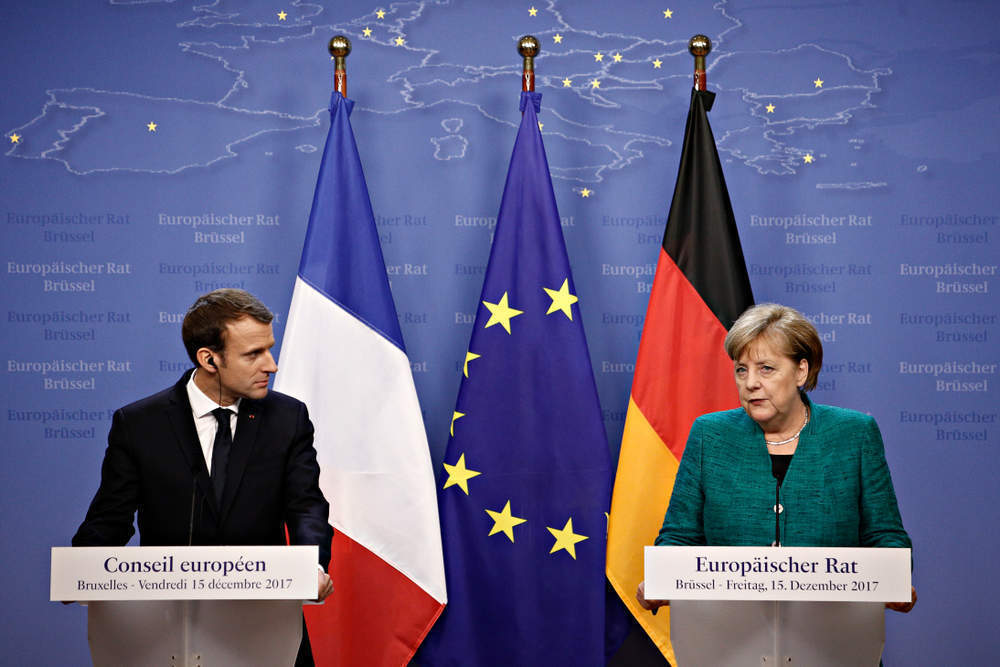 Good morning, here's your Friday morning briefing to set you up for the day ahead. Look out for these three things happening around the world today.
Macron and Merkel meet in Marseille
French President Emmanuel Macron will host German Chancellor Angela Merkel in the port city of Marseille today.
The meeting will focus on Europe-wide issues, such as "the euro, migration, technology and the international situation", a French official has confirmed. With the deadline approaching, Brexit is also likely to be discussed.
Macron has previously called for closer cooperation between European nations on issues such as security, immigration and the economy. Talks between the two leaders come following Macron's recent visits to Luxembourg, Belgium and the Netherlands.
Merkel has faced intense pressure to crackdown on migration in the wake of the European migrant crisis, during which more than one million migrants flooded into Germany.
Talks will take place at the Palais du Pharo, beginning at 5pm London time.
United Nations discusses rising tensions over Idlib
The United Nations Security Council will meet today to discuss the situation in Idlib, Syria, where Syrian President Bashar al-Assad is expected to launch a fresh offensive against militants in the area.
Backed by Russia, forces loyal to Assad have begun airstrikes against insurgents in the area. However, there are fears that civilians could be caught in the crossfire.
President of the United States Donald Trump has warned that they could be making a "grave humanitarian mistake", with Secretary of State Mike Pompeo confirming that Washington would respond to any chemical attack launched by the Syrian government.
Trump warned:
"The Russians and the Iranians would be making a grave humanitarian mistake to take part in this potential human tragedy. Hundreds of thousands of people could be killed."
UN officials will meet at the United Nations Headquarters in New York.
NASA tests for future Mars missions
NASA is expected to test the Advanced Supersonic Parachute Inflation Research Experiment (ASPIRE) today, a parachute designed to land future spacecraft on Mars.
The launch is being carried out to test the performance of the supersonic parachute. The rocket will ascend to an altitude of 32 miles before the parachute is deployed. The rocket will then be retrieved from the Atlantic Ocean and returned to the facility for testing and inspection.
ASPIRE is expected to be ready for use in time for the Mars 2020 launch. NASA plans to send a rover to explore the Red Planet and investigate its past in July 2020.
The test will take place at the agency's Wallops Flight Facility in Virginia, United States. The launch, which will be shown live via IBM's Ustream platform, will take place between 2:30pm and 5:30pm London time.
---
Yesterday's highlights
Vegan leather: The companies looking to nature for eco-friendly alternatives