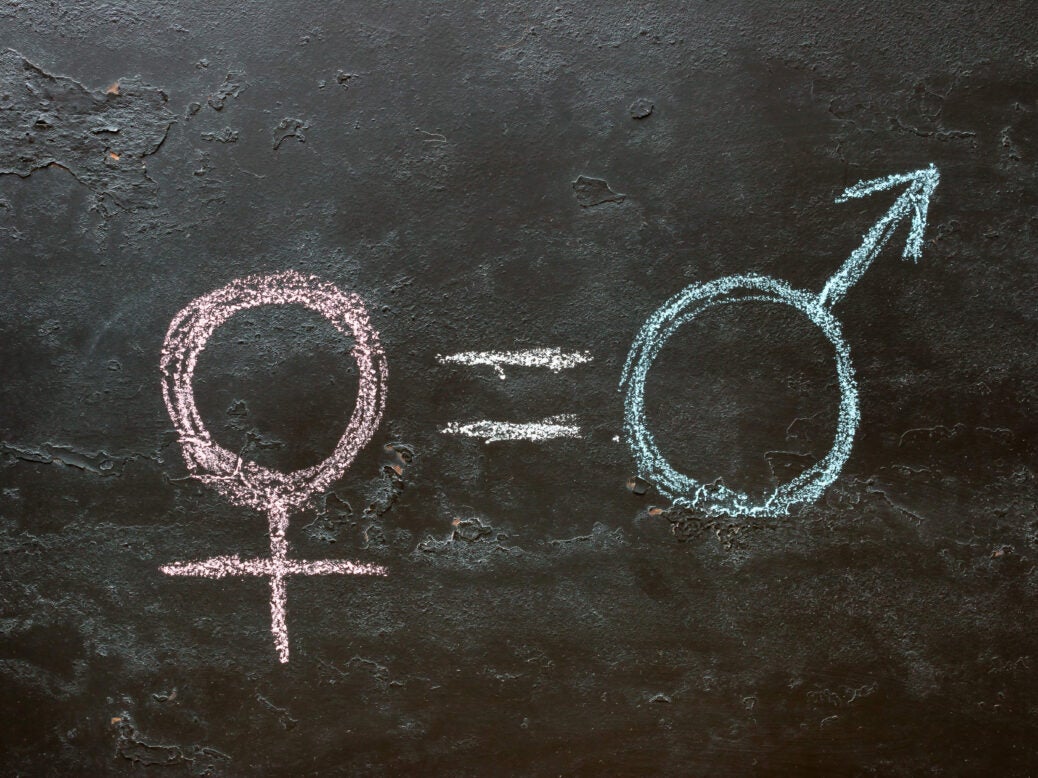 Delegates at the World Economic Forum have heard how power can change the way our brains work leading to increased risk of sexual harassment and abuse in the workplace.
With its theme of Creating a Shared Future in a Fractured World, this year's World Economic Forum (WEF) aims to focus on inclusion, and how its absence has caused social inequality.
Gender relations have garnered much media attention over the past year and female subjugation was one of the themes at this year's Davos event.
Elisabeth Bumiller, the Washington bureau chief from The New York Times led today's discussion: Gender, Power and Stemming Sexual Harassment.
She was joined by executive director of Oxfam International Winnie Byanyima, Microsoft's vice president of business development Peggy Johnson and CEO of the Advertising Council Lisa Sherman.
Also speaking was Maryam Monsef, the minister of status of women for the Canadian government and Dacher Keltner, a psychology professor at Berkeley University.
What was discussed
Topics touched in the discussion included the role of power in enabling unequal gender relations, the global responsibility to remedy gender disparity, and the necessity to teach empathy to deter harassment.
Each panellist expressed the necessity for gender parity not only from a moral perspective, but also from a business one.
Power
Central to the discussion was the issue of power imbalance, which the panelists continued to return to. Though the model of power worldwide is starting to shift, the current system continues to enable gender based violence. There was the consensus that until more women are seen in positions of power, this situation would remain unchanged.
Although we are beginning to see progressions in this sector, as Keltner says: "Our concepts of who should be a leader are lagging behind."
On the issue of power breeding abuse, Byanyima stressed the economic aspect of cases: "It is not an accident that women are abused at work and at home. Social norms are there that justify their economic exploitation. It's so important to tackle economic inequality to end violence against women. If we don't then sexual violence…will just continue."
According to Byanyima there are three things that need to be done: take out laws discriminating against women in economies, tackle social norms that justify sexual abuse at work, and bring women into decision making. The latter should be at all levels of society – not simply parliamentary but considering women within domestic and educational settings.
The lack of women in positions of power was unanimously said to be a main factor in their abuse. From a psychological standpoint, Keltner said that power exaggerates "default tendencies" in both sexes, though this has a more detrimental effect in men.
While power in men leads to the emphasis of traits such as aggression and risk-taking, women are more inherently collaborative – Keltner said. As such when women are put in positions of power, he said that there are less instances of corruption and abuse.
Empathy
Keltner said the loss of empathy as a result of excessive power also leads people into harassment as they lose perspective of their victim's feelings.
"If you give any human being more power, they become more impulsive. Power incapacitates your frontal lobes…it takes part of your frontal lobes to empathise and when you feel powerful these lobes are deactivated"
He also spoke of "sexual overperception" – when a man interacting with a women with less power than him feels arousal as a result of the imbalance. He describes the case of Weinstein as a "dramatic unfolding" of this phenomenon.
When it comes to empathy, the panel were positive about its ability to be taught. As with any issue of inequality, introducing awareness of it at a more formative level is of central importance in changing people's approach.
A Global Responsibility
In addition to schools, the necessity of other institutions intervening on issues of harassment and inequality was raised. The panel agreed this is an issue that cannot be solved by simply one sector, but is rather a collective responsibility.
Monsef spoke of Canada's strategy on gender violence that was introduced in June. It is based on three pillars: prevention, supporting survivors and investing in more responsive legal justice systems.
Johnson spoke on Microsoft's decision to remove mandatory arbitration clauses from its employees contracts which acted as a block on potential sexual harassment claims.
It claims to be the first Fortune 100 company to do so and though Johnson said there were only a few instances of the clause being used, its removal was a symbolic gesture for workers.