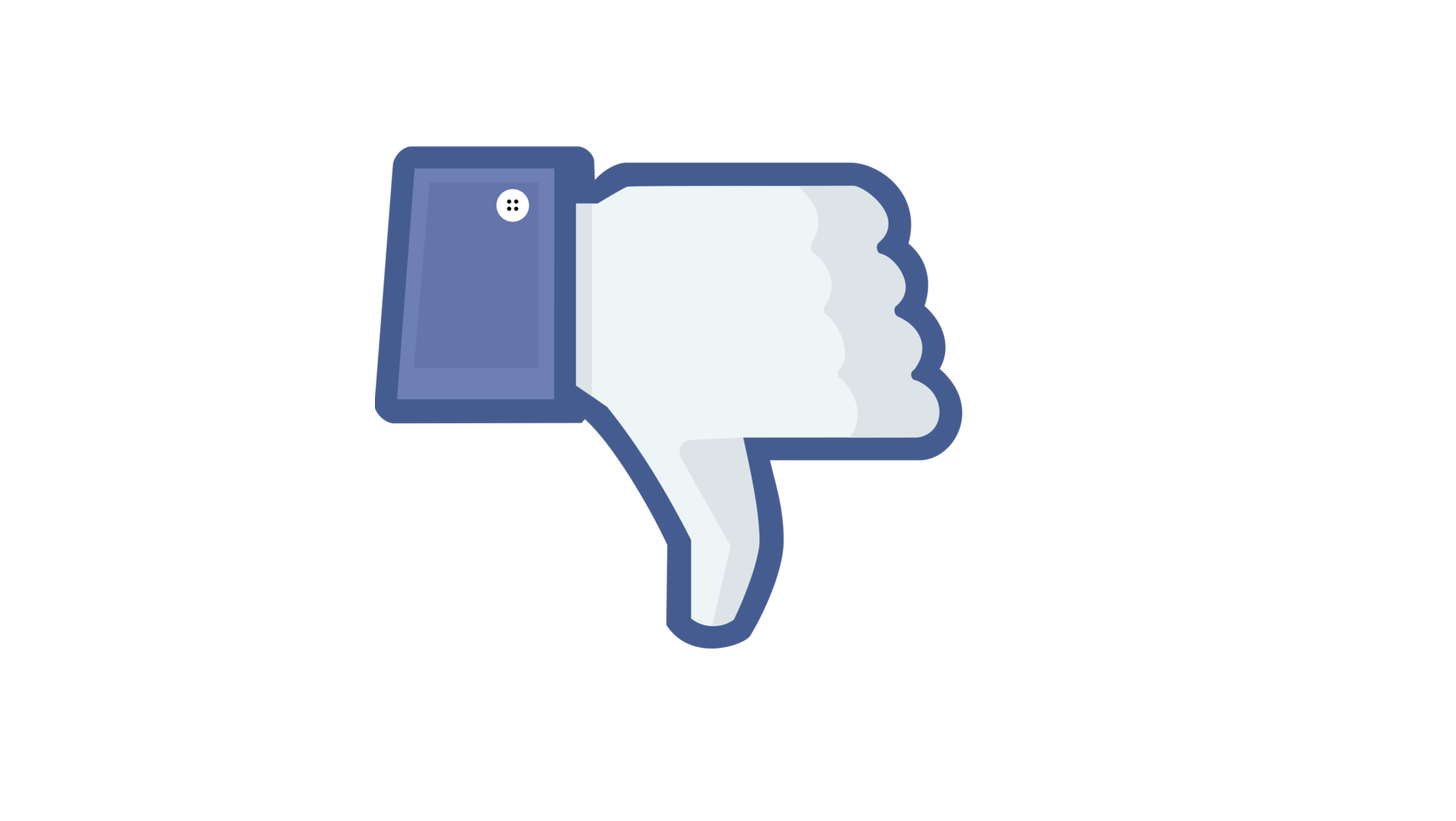 #DeleteFacebook is trending as users driven by privacy concerns have resorted to deleting their Facebook accounts. And it's working: Facebook has reported a drop-off in users that has contributed to a dramatic fall in the company's value. But what are the alternatives that ex-users can turn to for their social media fix?
Over the years Facebook faced a backlash from users over privacy concerns for a number of issues, including Beacon system, data mining, inability to terminate accounts, cross-site scripting (XSS) hole, photo recognition and face tagging, and tracking of non-members.
Earlier privacy concerns led to a "Quit Facebook Day" on 31 May 2010. Despite an estimated 2% of users claiming they would quit the site, saw only 33,000 (roughly 0.0066% of its 500 million members at the time) followed through with it.
Cambridge Analytica data scandal
The latest and probably biggest Facebook scandal to date involved Cambridge Analytica. It saw an app made by Global Science Research and Aleksandr Kogan that accessed data of up to 87 million Facebook users in 2014. Data was allegedly used to attempt to influence voter opinion on behalf of political campaigns.
Since then, it was revealed that a number of politicians have bought user data from the firm.
Facebook sent a message to users believed to be affected, saying the information likely included their "public profile, page likes, birthday and current city". Some of the app's users gave it permission to access their news feed, timeline, and messages. However, data was detailed enough for the analytics firm to create a profile, which suggested what kind of advertisement would be most effective to influence a particular person to support a political cause.
How well do you
really

know your competitors?

Access the most comprehensive Company Profiles on the market, powered by GlobalData. Save hours of research. Gain competitive edge.
Company Profile – free sample
Thank you!
Your download email will arrive shortly
Not ready to buy yet? Download a free sample
We are confident about the unique quality of our Company Profiles. However, we want you to make the most beneficial decision for your business, so we offer a free sample that you can download by submitting the below form
By GlobalData
Just three days after news broke, Facebook's share prices slid by 9%, wiping almost £35bn off the company's valuation and billions from Mark Zuckerberg's personal wealth.
#DeleteFacebook hashtag
In the aftermath of the Cambridge Analytica scandal, people are leaving the site in protest over how collected data is being used.
The scandal has also led to a movement called "Delete Facebook". Several public figures, including industrialist Elon Must, WhatsApp co-founder Brian Acton, and actor Will Ferrell announced they were deleting their accounts in support.
The trending #DeleteFacebook hashtag on Twitter means plenty of people are following the trend and ditching the site.
While Zuckerberg claims that the company hasn't seen a meaningful drop in cumulative users, a survey from Creative Strategies claims that 9% of Americans may have deleted their accounts.
This would mean that of Facebook's estimated 214 million users in the US, 19.2 million have deleted their accounts over the past few weeks.
Finding an alternative can be difficult for a company that dominates the social media landscape – Facebook has 2.13 billion monthly active users, Whatsapp has 1.5 billion, and Instagram has 800 million. So, for those thinking of joining the "Delete Facebook" movement, we have gathered some alternatives.
Alternative social networking to Facebook
Snapchat
Snapchat is nothing new for social media users. It allows people to send pictures that automatically disappear once closed. If a screenshot is taken, the app notifies the sender that the receiver took one. The app also allows users to send messages and read what news outlets and magazines are sharing.
After recently losing users and revenue following a controversial redesign to simplify the app, outraged users such as celebrities Kylie Jenner or Chrissy Teigen took to Twitter to voice their disappointment, saying they would no longer use it. Snapchat will be hoping to attract users shunning Facebook, especially after speculation that people have left in favour of Instagram.
It is available on iOS and Android.
Twitter
While Twitter is not exactly an alternative social networking to Facebook, you can still use it to share updates, photos, polls and more with people you know. It is a good source of breaking stories, even if Twitter still has some work to do to combat fake news. As with many social networks, Twitter mines user data for advertising and other purposes, yet it feels less cluttered than Facebook for many. It is also the favoured means of communication of US President Donald Trump.
While there is no limit on the length of posts you publish on Facebook, Twitter only allows 280 characters. This length has recently risen from 140 characters.
It is available on web browsers, iOS and Android.
Tumblr
While technically a blogging site, Tumblr has a number of features that can normally be found on typical social media platforms. Tumblr users can share, like, search via hashtags, and comment on posts. The site also features an instant messaging app on web and mobiles, which could make it a strong contender as an alternative social networking platform to Facebook.
The site has 163 million users, and describes itself "so easy to use that it's hard to explain". But it is essentially a blogging site with a social networking aspect.
It is available on web browsers, iOS and Android.
MeWe
MeWe describes itself as a platform that prioritises individuals and privacy over advertising revenue. The basic service is free, but it also offers a paid version, MeWePRO, with an annual fee of approximately $72.
The pro package gives users more features than the standard service such as disappearing content, live voice and video chat. It allows users to have total control over what they share, along with their content and data. It claims that the timeline feature does not compile content based on what is assumed the user will think is most popular, but instead in chronological order. To date, the site has roughly 90,000 active groups, with 60,000 of these being public.
According to the company, it is growing at an average of 25% more users per month.
It is available on web browsers, iOS and Android.
Ello
Since Facebook started forcing members to use their legal name, Ello has gained popularity for styling itself as the anti-Facebook.
The ad-free site is primarily focused on artists and creative people. It also promises not to sell user information to third-parties or enforce a real-name policy. Ello claims it is about "audacity, beauty, simplicity and transparency". The best way of describing Ello would as a combination of Pinterest, Tumblr and Deviant Art. It's much like an alternative social networking version of LindedIn, but for visual artists.
This niche site only has 400,000 monthly active users, and a community of 625,000 artists.
It is available on web browsers, iOS and Android.
Diaspora
Diaspora is a non-profit and distributed social network that's based on free software, which is a free personal web server that forms nodes for its decentralised nature. Because no one actually owns the platform, it's kept away from any kind of advertising or corporate interference. After creating an account, users retain the ownership of their personal data. Unlike Facebook, the site also allows pseudonyms for those wishing to hide their real identity. The site allows the use of hashtags, mentions, and text formatting.
It is available on web browsers.
Vero
Vero launched in the summer of 2015 and is a social networking site based on the subscription model, meaning it does not show any ads or collect data. It does collect usage statistics, but makes it available to only the user to monitor how often they use the service. This option is turned off by default. According to Vero, it is a "social network for anyone who loves anything enough to share it – and wants control over who they share it with".
Vero tries to take on social media giants with a promise of enhanced privacy and no adverts. While the app has close to three million users, it is still far behind Facebook and Instagram.
It is available on iOS and Android.
Raftr
Raftr was developed by a former Yahoo executive. It allows users to connect with like-minded communities and people with similar interests. When signing up, users have an option to decide whether they want to find out what's going on in the real world or connect with people at their college or university. 
Users can pick topics to follow from a list of Raftr's staff suggestions, and then see what people are posting on those subjects, either in a typical feed or on the topic page.
In addition to posts made by users, Raftr has editorial staff that will produce one blog post a week on each topic.
For users that want to talk about ongoing events, the site also has a chat function for custom groups.
As for privacy, while Rafts collects some data to build a profile, it does not share any personal information with third-parties.
It is available for web browsers, iOS and Android.
Path
Path is similar to both Facebook and Instagram. As with Instagram, this app-based platform does not work in desktop browsers. It is designed for interacting with personal groups rather than following a wide number of accounts.
Path allows users to share updates, photos, likes, thoughts, online purchases and the latest consumed media such as books, movies, music, and TV.
It is available on iOS and Android.
Mastodon
While Mastodon was created as an alternative to Twitter, it can also work as a Facebook substitute. The site's interface is divided into four card-like columns, so could be confusing initially for Facebook users. However, it should not be hard to adapt to.
Mastodon allows users to log into a specific "instance" on the site. Think of Mastodon as a series of connected nodes, and instances are the specific node your account "lives in".
Mastodon.social is the most popular instance on the site, with more than 41,700 users.
Unlike Twitter, the app does not have tweets, but "toot", "noot", "awoo" and so on. Meanwhile retweet is a "boost" and a "like" is a "favourite". The character restriction for these toots is also more generous, as Mastodon gives users up to 500 characters per post.
It is available on web browsers, iOS and Android.
Nextdoor
Nextdoor was designed to connect people where they live in real-life. It is a private messaging app for neighbours to talk about what is happening in their community.
Users can also branch out to nearby neighbourhoods and create public and private sub-groups. It is used to primarily enforce neighbourhood rules and guidelines, as well as help others. While it isn't exactly an alternative social networking site to Facebook, it connects people in real-life communities. It may be the right choice if privacy is a big concern.
It is available on iOS and Android.