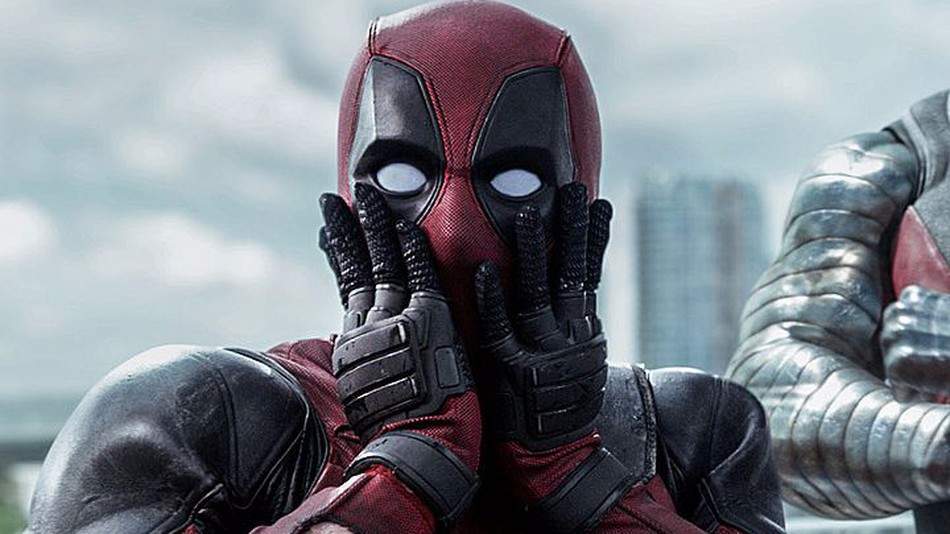 2017 is beginning to look something like an armageddon for movie studios.
First, The Weinstein Company has basically folded thanks to one of its founders' personal scandals. Warner Bros major tentpole movie Justice League was an unmitigated disaster. And now Fox is (probably) being purchased by Disney.
That last one is a huge deal. It's potentially one of the biggest moments in the history of entertainment.
There are currently six major media conglomerates. These six businesses are responsible for the majority of the films in cinemas. In addition, each of them own various television networks, news outlets, and other ventures.
Essentially, if you're a consumer of media in almost any form, you'll have seen the work of one of these studios.
The big six are the Walt Disney Company, Time Warner (who own Warner Bros.), 21st Century Fox, Comcast (who own Universal Studios), Sony, and Viacom (who own Paramount).
Disney's upcoming acquisition of 21st Century Fox will reduce this number to five. While consumers might not immediately notice details the move is massive.
*Update: On an investors' call with Disney executives on Thursday afternoon Disney's chief executive Bob Iger said the success of Fox's R-rated X-Men spinoff Deadpool meant there was an "opportunity" to create an R-rated branch of the Marvel movie brand.
Iger said:
[Deadpool] clearly has been and will be Marvel branded. But we think there might be an opportunity for a Marvel-R brand for something like Deadpool. As long as we let the audiences know what's coming, we think we can manage that fine.
What actually is the deal?
The deal is reported to be worth $60bn and will include a huge chunk of 21st Century Fox's entertainment division.
If it goes through, Disney will only 20th Century Fox, Fox's major film studio, and all its subsidiaries.
These include, Fox Searchlight Pictures, Blue Sky Studios, 20th Century Fox Animation, Fox 2000 Pictures, Fox Star Studios, Kudos Film And Television, New Regency, and National Geographic Films.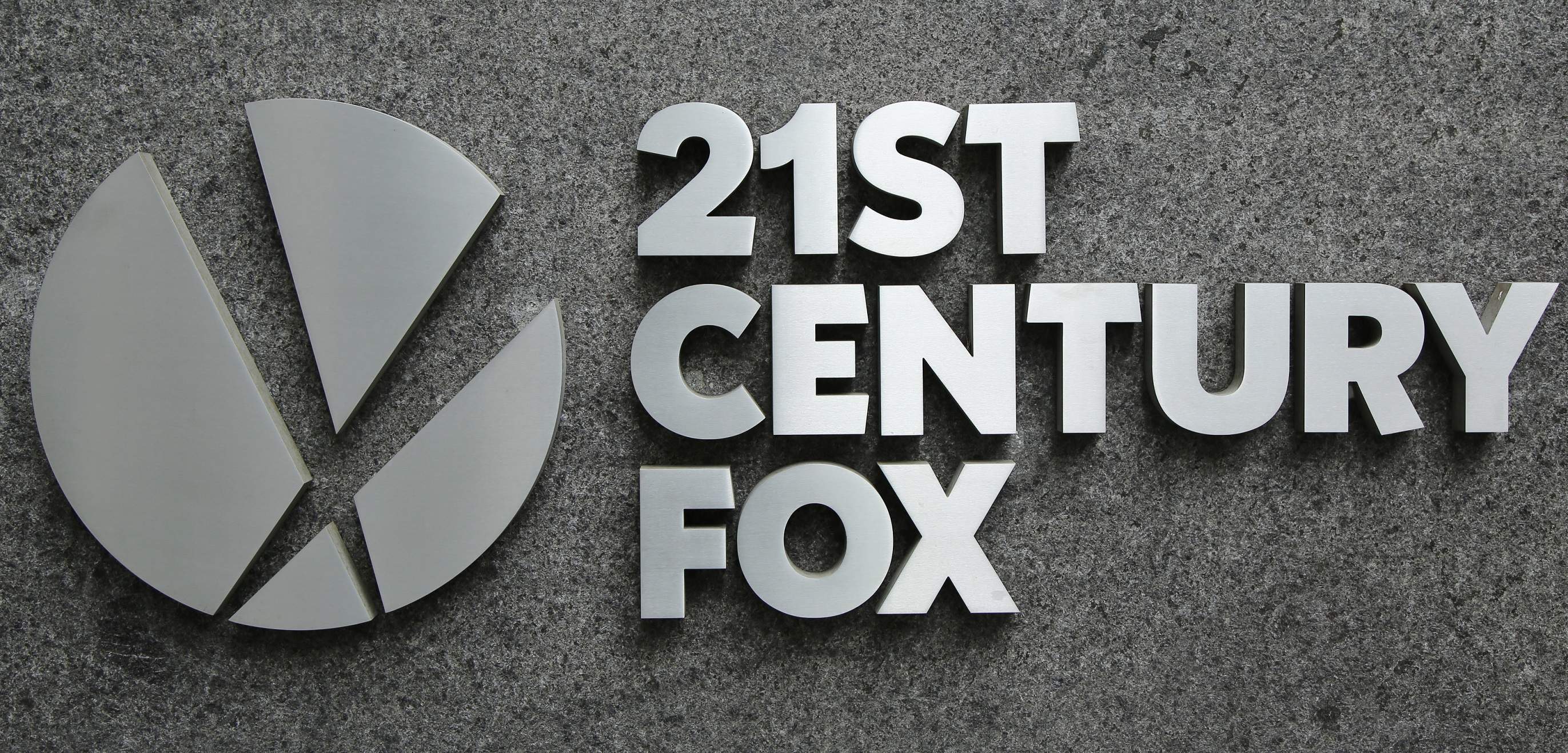 The Fox is also selling off much of it's television investments. It's stake in Sky and also Star, European and Asian satellite broadcasters respectively, is also being sold. As is Fox's stake in Hulu, the American streaming service.
Finally, Fox's TV channels including FX, National Geographic, and 22 regional sports channels will pass into Disney's hands.
Fox News and Fox Sports are understood not to be part of the deal.
How will all this affect the film industry?
Chances are, most consumers won't notice much difference to the films they watch. Presumably Disney will keep 21st Century Fox operating as a mostly separate entity, similar to their ownership of Marvel and LucasFilm.
Sure, the latter two are owned by Disney, but they have their own board of directors, executives, and staff.
It also means that creatively, more doors will be open than ever before. No where will this be more obvious than in Marvel movies. Over the years Marvel has sold off the rights to its various comic book characters to different studios.
Most notably, all the X-Men and associated characters belong to Fox, and Spiderman and his cast of characters belong to Sony.
With Disney acquiring 21st Century Fox, they may be able to reunite characters.
Does that mean audiences might see Wolverine teaming up with the Avengers? Well, anything is possible! In the comicbooks all these characters mix in with each other throughout.
Plus, Disney will also acquire small screen gems like The Simpsons, so we could see America's favourite family appearing at Disneyworld one day!
A cause for concern?
However, not everyone is behind Disney owning Fox. James Mangold, the director of the critically-acclaimed 20th Century Fox superhero film Logan, expressed his concerns in a panel discussion.
The director, whose film was R-rated, suggested Disney might not be so keen to support mature, adult films.
After all, making Logan R-rated is said to have shaved about $100m off internal revenue projections.
"The real thing that happens when you make a movie rated R, behind the scenes, is that the studio has to adjust to the reality that there will be no Happy Meals. There will be no action figures. The entire merchandising, cross-pollinating side of selling the movie to children is dead before you even start. And when that's dead, it means you're making a grown-up movie."

"[As a director] you don't come under the pressure of how a 12-year-old is going to react to the movie, not just in terms of violence or language but in terms of pace or even the depth of interest in what people are talking about."
Mangold also noted that, with superhero films especially, this level of merchandising can present problems.
Part of the reason why Logan was so popular was its maturity. Part of that was showing character deaths. However, these exits can prove difficult, especially in films like this.
"We've now so co-opted this idea that these movies are not really stories, but are merchandise entities. You can't kill the characters because they're worth so much effing money."
Can Disney do R-rated movies?
Safe to say, Disney's acquisition of 21st Century Fox could be a cause for as much concern as celebration for film executives and creatives. After all, Disney has famously cultivated a child-friendly image which they have, for the most part, stuck to.
However, to argue that Disney has avoided releasing mature, hardcore, and adult films is to deny film history. Over the years Disney has been behind more than princesses and animated mice.
The most obvious recent example of Disney doing 'mature' content is the Marvel Netflix series. These have dealt with issues including murder, rape, PTSD, and alcoholism.
But looking further back, Disney has released plenty of 'mature' films over the years. Here's a few of the most interesting examples of adult films Disney has been behind.
As Touchstone Pictures
While not immediately apparent, Touchstone Pictures has been Disney's from day one. The studio was founded in 1984 as an outlet for some of Disney's darker, more adult films.
47 films released by Touchstone Pictures have been R-rated. That's around a fifth of it's overall output (21.56 percent to be exact.)
Some examples of Touchstone Pictures' mature releases include Pretty Woman, Starship Troopers, Con Air, Deuce Bigalo: Male Gigolo, and The Fifth Estate.
As Miramax
Despite all the discussion around Harvey Weinstein at the moment, surprisingly few people have made the Disney connection. Miramax was founded by the Weinstein brothers in 1979, but Disney bought it in 1993. Disney owned the studio all the way up until 2010.
During this time Miramax released some of their most hardcore movies of all time including Pulp Fiction, Kill Bill, and Trainspotting.
These films made up around 10 percent (9.35) of Miramax's slate between 1993 and 2010.
How does Disney stack up against its competitors?
What we see here is that Disney are capable of releasing R-rated films, they just do it under other banners. Presumably they'll keep the 21st Century Fox banner for this exact purpose: it allows them to release films that would be outside of their traditional remit without suffering any blowback which could affect their classic films.
Still, Disney's R-rated movies are a minority of the films released by its other arms, even if they do get made.
However, that's not all that uncommon. In the 95 years since the official ratings system was created, Universal Studios has made 2,590 films. Of those, 387 received an R-rating. That's only 14.94 percent. Warner Bros' figure is similar though difficult to work out due to incomplete databases.
The market share of R-rated movies in 2017, according to The Numbers, is 27.68%. Most major film studios simply do not release that many R-rated movies, so Disney isn't an outlier on this issue.
What have Disney said on the issue?
Verdict reached out to Disney regarding their plans for 21st Century Fox's mature content, including properties such as Family Guy and Deadpool, but they did not respond to our request for comment.
However, Disney have set something of a precedent on the issue in the past. During an investors meeting in March 2016, Disney CEO Bob Iger was asked whether audiences would see an R-rated Marvel movie in the future, on the back of the success of 20th Century Fox's Deadpool. At the time, Iger's response was simple:
"We don't have any plans to make R-rated Marvel movies."
However, as mentioned above, Bob Iger has reversed that stance, specifically in relation to Deadpool and Marvel.
Plus, even if Disney didn't plan to make any of their existing properties R-rated, that doesn't mean they'll sanitize newly acquired ones, or that they won't create newly mature films.
It's probably best not to worry about Disney 'ruining' mature content like Deadpool, Family Guy, and the Alien franchise. Disney already have their own studios to make classic Disney style content.
In acquiring 21st Century Fox, they'll be getting something entirely separate, which means they'll have more outlets than ever to produce non-traditional content.
Verdict deals analysis methodology
This analysis considers only announced and completed artificial intelligence deals from the GlobalData financial deals database and excludes all terminated and rumoured deals. Country and industry are defined according to the headquarters and dominant industry of the target firm. The term 'acquisition' refers to both completed deals and those in the bidding stage.
GlobalData tracks real-time data concerning all merger and acquisition, private equity/venture capital and asset transaction activity around the world from thousands of company websites and other reliable sources.
More in-depth reports and analysis on all reported deals are available for subscribers to GlobalData's deals database.