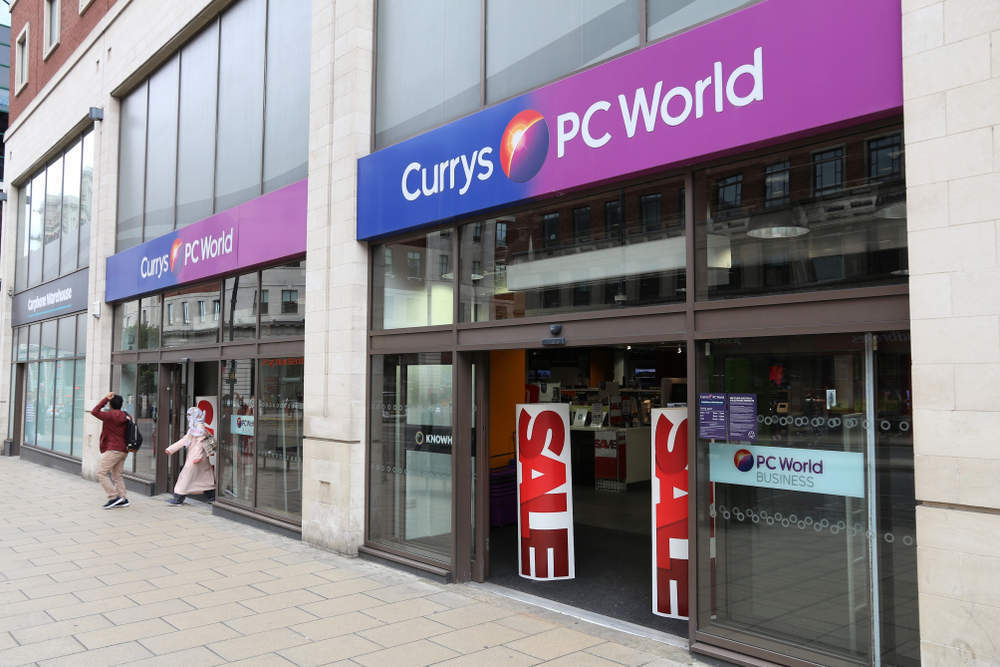 Dixons Carphone made headlines this morning as its share price dived on the London stock exchange and it lost a fifth of its market capitalisation – dropping to £2.1bn. Shares in the electronics company – whose brands include Currys, PC World and Carphone Warehouse – plummeted after the chief executive warned that next year's profits are set to fall sharply.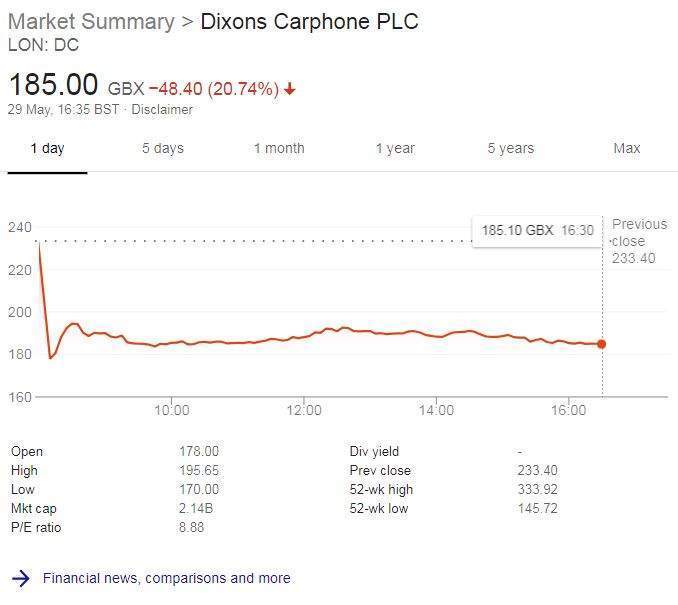 Dixons Carphone predicted pre-tax profits for 2018-19 of £300m, £82m less than the amount expected for this year. It also announced that, in light of its situation, it planned to close 92 of its 700-plus Carphone Warehouse stores.
Dixons Carphone is not the only electronics retailer on the UK high street that has been struggling recently. In February, Maplin went into administration after failing to find a buyer. All Maplin stores in the UK look set to be closed byJuly.
In April, Verdict calculated that UK retail collapses had cost 10,000 jobs in the space of two years.
Eleanor Parr is a retail analyst for GlobalData. She believes that tough margins, partially due to Brexit, are responsible for the current difficulties faced by firms like Dixons Carphone and Maplin. Parr says:
At the end of 2016 and beginning of 2017, suppliers and brands across retail sectors hiked up their cost prices in an attempt to mitigate challenging margin following the unfavourable post Brexit vote exchange rate.

Many retailers were forced to increase selling prices, higher cost prices inevitably squeezed margins, which were already extremely low for electrical players.
The post-Brexit high street malaise appears to be particularly keenly felt in the electronics market, where many goods are expensive and seen as luxuries. Customers are likely to give up purchases or upgrades while spending is depressed in general. Parr also cites changing technology as a contributing factor, with electrical items like DVD or Blue-Ray players and photographic equipment like cameras becoming increasingly unpopular as they are replaced by streaming services and mobile phones.
However, there are some bright spots on the horizon. Parr says:
Sales are expected to improve in the long run and, indeed, for 2018. This will be partly driven by a renewed consumer interest in the sector as a result of innovation in smart home appliances. Consumer interest in the upcoming FIFA World Cup will drive up demand for big ticket purchases, such as TVs. Moreover, as the economy slowly recovers over the next five years shoppers will have more disposable income to spend on electricals, particularly as replacement cycles draw to an end, forcing shoppers to buy new essential goods.