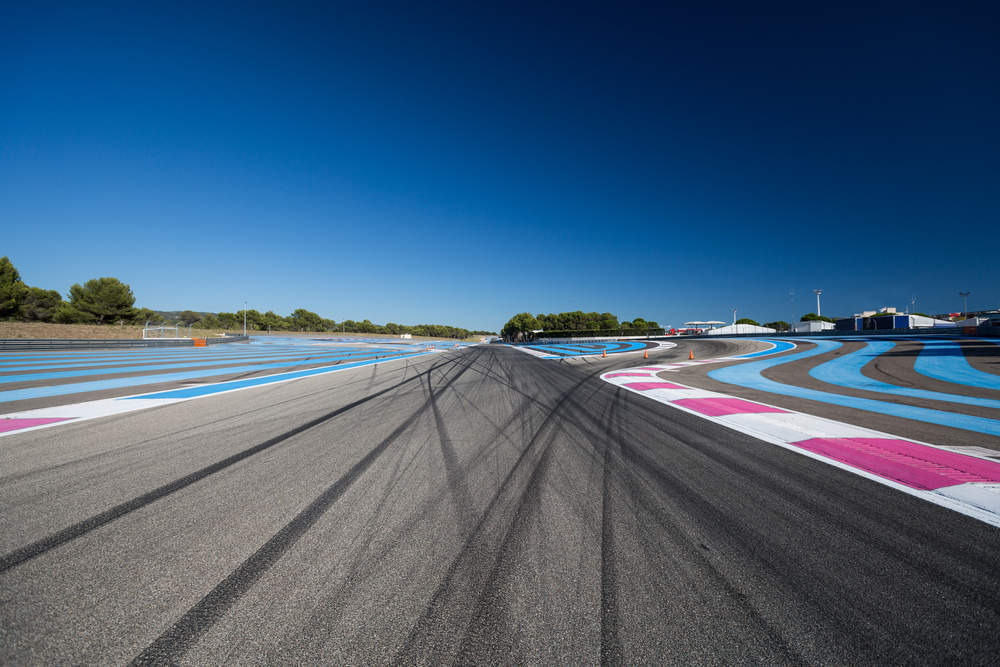 As we approach the halfway mark of the 2018 Formula One season, the annual fight for first between Sebastian Vettel and Lewis Hamilton is hotting up.
The duo, who always find their way to the top of the standings, sit 40 points ahead of third placed Valtteri Bottas, but just one point separates first and second. Vettel currently holds first place. However, that could all change this weekend if Hamilton manages to claim his third win of the season.
Here's everything that you need to know ahead of the F1 French Grand Prix.
When is the F1 French Grand Prix?
The F1 French Grand Prix will return this weekend, a decade after it was dropped from the Formula One schedule due to a lack of funding. The race has rejoined the schedule following the loss of the Malaysian Grand Prix.
The oldest Grand Prix in motorsports will be held for an 87th time. Practice sessions will get underway on Friday, 22 June. Qualifying will be held on Saturday, with the main event to be held on Sunday afternoon.
French Grand start time
The 2018 French Grand Prix will officially start on Friday at 11am London time. Two practice sessions will be held, followed by a third on Saturday.
Qualifying will then begin at 3pm, which will determine the positions that racers start in during the main race the following day.
The French Grand Prix will get underway at 3:10pm on Sunday, with the race scheduled to finish two hours later.
French Grand Prix 2018 location: Circuit Paul Ricard
The French Grand Prix will be returning to the Circuit Paul Ricard, a 5,840km track located in the small coastal village of Le Castellet, Var in the southeast of France.
First opened in 1970, the Circuit Paul Ricard wasn't the original home of the French Grand Prix. However, it has hosted this race 14 times in the past. The last time the race was held here was in 1990.
Best known for its long straight, which lasts more than 1.8km, we can expect lots of speed and plenty of overtakes this weekend. In fact, some of the course's twists and turns have been altered to make the track suitable for speeds of up to 214 miles per hour.
Le Castellet weather forecast
Located just a short drive away from Marseille on the sunny coast of southern France, expect plenty of sunshine throughout the weekend. According to Weather.com, temperatures still stay above 25 degrees Celsius throughout, averaging 28 degrees.
However, Circuit Paul Ricard is set to see some rain on Saturday. While temperatures aren't likely to fall below 25 degrees during the day, showers are expected during the afternoon as the drivers take to the course for their qualifying laps.
French Grand Prix 2018 favourites: Who's tipped to win?
Ferrari's Sebastian Vettel currently leads the Formula One standings by a single point, with three wins from seven races so far this season. However, bookmakers have tipped Mercedes' Lewis Hamilton to overtake his rival this weekend with a victory in France.
Hamilton has been made favourite to win according to odds comparison website Oddschecker, with Vettel following closely behind. The sport has been a two-horse race between these two of late and they will undoubtedly both be on the podium once Sunday's race reaches its conclusion.
Hamilton's Mercedes teammate Valtteri Bottas is third favourite. Red Bull duo Max Verstappen and Dan Ricciardo make up the top five.
F1 French Grand Prix tickets
You don't have long left to plan your trip. However, it's not too late to grab yourself a ticket to the F1 French Grand Prix. A range of tickets are still available via the GP France and Formula One websites.
General admission tickets have sold out. However, GP France has three day grandstand tickets available from approximately $345 (€299). Tickets that permit access to Circuit Paul Ricard on Sunday only are available from $150 (€130).
The Formula One website still has a range of hospitality packages available, with a space in the sophisticated Paddock Club costing $5,100 (£3900).
Visit GP France or Formula One to see what's still available.
Is anything else going on?
Sunday's race will be closed by a performance from French DJ David Guetta. The popular artist will be airing his hits from 6pm.
The concert will be free to attend for those that have tickets to Sunday's race.
French Grand Prix president Christian Estrosi said that David Guetta was chosen as he "perfectly embodies the 'glamorous and popular' experience we want to give to this must-see sports event".
Is the French Grand Prix on TV?
For those that can't make it to Le Castellet, you can watch it live from the comfort of your home.
In the United Kingdom, the race will be broadcast on Sky Sports F1. Coverage of the qualifying race will start at 2pm on Saturday. Sky Sports will also air the main event on Sunday, with coverage starting at 1:30pm.
Those in the United States can watch via ESPN. Coverage will start at 3pm London time ahead of Sunday's race.