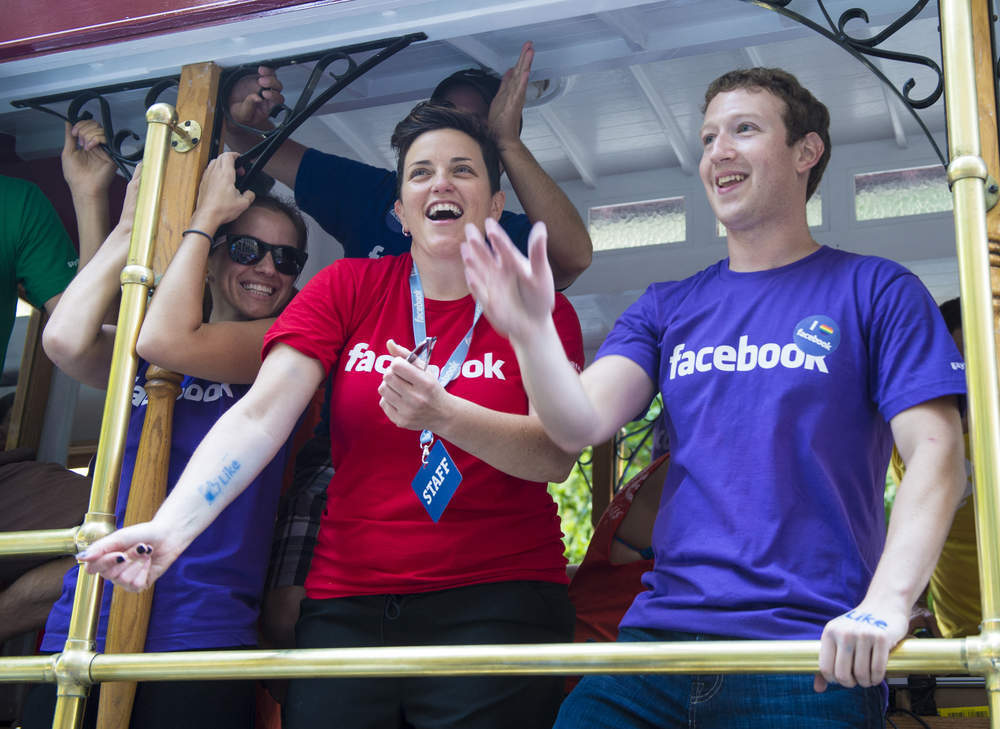 Global social media network Facebook has announced its fourth quarter results to much fanfare.
Despite the issues the company has faced from Russian influence and the proliferation of fake news on the platform, it is still seeing user growth year-on-year. Facebook's monthly active users total has grown to 2.13bn, a 14 percent increase, as well as its daily active users increasing to 1.4bn, another 14 percent increase compared to last year.   
Facebook's net income (or profit) for 2017 was $15.9bn, a 56 percent increase from 2016.
Yet founder and chief executive Mark Zuckerberg isn't too celebratory about these figures. In a statement, he said:
"2017 was a strong year for Facebook, but it was also a hard one. In 2018, we're focused on making sure Facebook isn't just fun to use, but also good for people's well-being and for society. We're doing this by encouraging meaningful connections between people rather than passive consumption of content."
Facebook's shares were down 0.12 at the close in New York ahead of the earnings release, with share trading up 1.6 percent after hours. 
Here are some things you may have missed from the Facebook results
1. Mobile advertising brings in the money
Google and Facebook are known to dominate online advertising; the two companies take in 25 percent of global ad spend worldwide. But it's interesting to see how it affects the company.
Facebook's results reported the mobile advertising revenue amounted to 89 percent of the company's advertising revenue in the fourth quarter of 2017. This is up from 84 percent the year before.
So despite the fake news effects, advertisers are happy to spend more and more with Facebook.
2. You need to spend money to make money
Facebook makes a lot of money. But, it needs a big team in order to do so. It now has over 25,000 people it calls staff, an increase of 47 percent on 2017.
Last year, the company opened a new headquarters in the UK, its biggest engineering hub outside the US. By the end of 2018, it is going to have 2,300 people working there.
3. This is how much Facebook spent on acquisitions in 2017
Facebook loves to buy startups, however, it is cagey about how much it spends. In 2017, the company spent $122m on acquiring businesses, net of cash required and purchases of intangible assets.
This is actually a slight decrease from 2016, when the company spent $123m.
4. People are starting to spend less time on Facebook 
Facebook has received a lot of criticism over the past year which is why the company has been making so many changes to its News Feed, pivoting away from video in particular.  Zuckerberg used the Facebook results to encourage people to spend less time on the platform.
As a result of these changes, people are spending roughly 50m hours less on Facebook every day across the world, about five percent down.

Zuckerberg said:
By focusing on meaningful connections, our community and businesses will be stronger over the long term.
This is already happening in North America. The company saw its first ever decline in daily active users in the US and Canada, with 700,000 people moving away from the platform.
This is big for the platform which prides itself on constant growth, so it will be interesting to see what impact this has and if the trend continues.