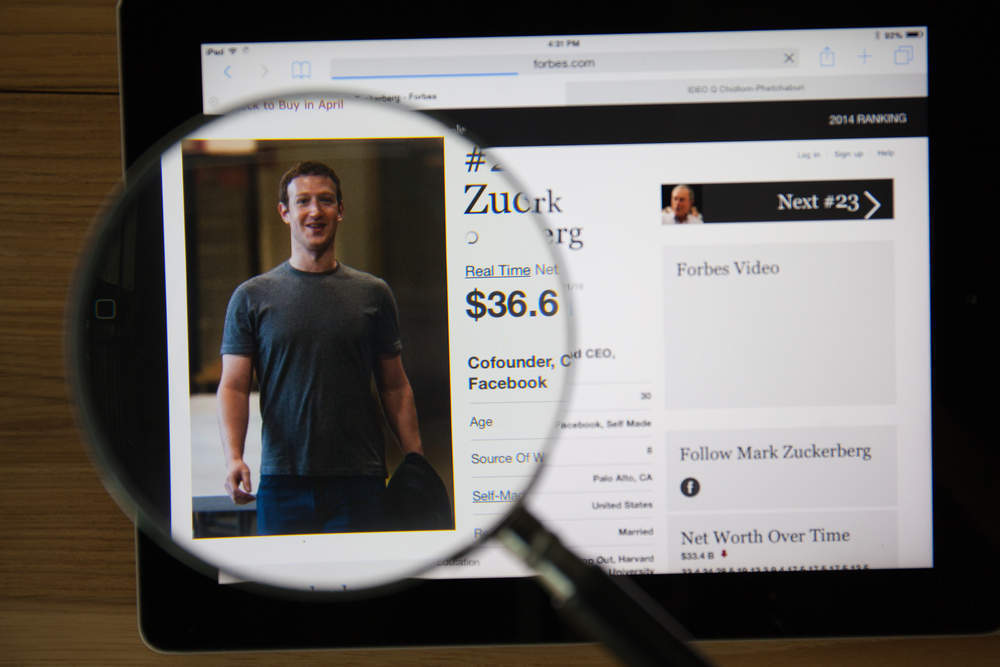 Mark Zuckerberg has insisted that he is still the best person to lead Facebook, despite continuing fallout from the data sharing scandal around political consultancy Cambridge Analytica.
Speaking last night on a conference call with reporters, the Facebook CEO admitted to making mistakes but was adamant that he would not be stepping down.
He said:
When you're building something like Facebook which is unprecedented in the world, there are things that you're going to mess up.

What I think people should hold us accountable for is we are learning from our mistakes.
This attitude extended to other employees of the social media platform.
Zuckerberg said:
I started this place, I run it, I'm responsible for what happens here. I'm going to do the best job I can going forward. I'm not looking to throw anyone under the bus for mistakes I've made.
Shortly before Zuckerberg's press call, it was revealed that the data of 87 million Facebook users may have been improperly shared with Cambridge Analytica – 37 million more than originally thought.
The new figure was tucked in the penultimate paragraph of a blog post made by Facebook's chief technology officer Mike Schroepfe.
Separate reports suggest that around 1.1 million of the users affected came from the UK, with most of the rest of the data coming from the US.
Zuckerberg acknowledged that the scale of the problem with Cambridge Analytica was bigger than originally thought and included wide-spread sharing of data between different companies, often via third party apps.
He said:
We're an idealistic and optimistic company . . . but it's clear now that we didn't do enough. We didn't focus enough on preventing abuse and thinking through how people could use these tools to do harm as well . . . We didn't take a broad enough view of what our responsibility is and that was a huge mistake. That was my mistake.
He added that it was Facebook's responsibility to do more on this issue.
It's not enough to have rules requiring that they protect the information. It's not enough to believe them when they're telling us they're protecting information. We actually have to ensure that everyone in our ecosystem protects people's information."
Cambridge Analytica, meanwhile, continue to insist that the only used data for 30 million people, and that it was deleted in line with requests from Facebook.
Cambridge Analytica licensed data from GSR for 30 million individuals, not 87 million. We did not receive more than 30 million records from research company GSR.

— Cambridge Analytica (@CamAnalytica) April 4, 2018
Zuckerberg's mea culpa also addressed the allegations that Facebook didn't do enough to tackle the spread of "fake news".
I clearly made a mistake by just dismissing fake news as crazy — as having an impact . . . it was too flippant. I never should have referred to it as crazy.
Schroepfer's blog post included the news that Facebook was turning off the ability to search for people via phone numbers or emails because "malicious actors have also abused these features to scrape public profile information".
The statement read: "Given the scale and sophistication of the activity we've seen, we believe most people on Facebook could have had their public profile scraped in this way."
"Most people" in this context could apply to any of 2.2 billion people who use the social media platform.
Other new changes Facebook promised to make yesterday include:
Stopping third-party apps accessing the guest list of events or accessing the messages posted on event pages.
Requiring apps to be approved by Facebook and getting specific permission to access groups.
Only holding call and text history collected by the Messenger app and Facebook Lite for a year and no longer including the time of calls in these logs.
Shutting down "Partner Categories", a product that lets third-data providers offer their targeting directly on Facebook.
Helping users review the third-party apps they use and the information that might be shared as a result,