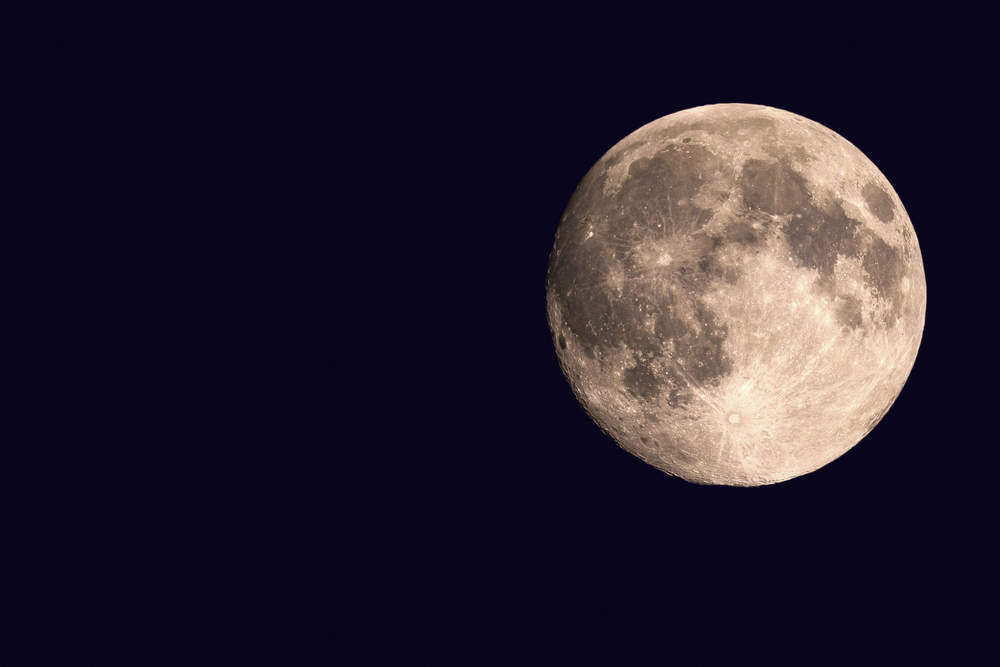 We're in for a celestial treat in January, with the second instalment in a supermoon trilogy coinciding with the first of the month, according to Nasa — the third will follow just two weeks later.
The first full moon of January is known as the Wolf Moon, so called by early Native American tribes as it was the time of year that wolves would howl outside their camps.
It will be the biggest and closest supermoon of 2018, and is the second in a lunar trilogy of supermoons, the first of which was seen on 3 December and the final one falling on 31 January.
A supermoon happens when the moon is both full and at its perigee, the point when the moon is at its closest approach to the Earth during its orbit.
They appear around 14 percent larger and 30 percent brighter than our usual moons and occur around every 13 months, according to Nasa. The changes in size are most noticeable when the moon is rising or setting.
The Wolf Moon is set to occur on the night between 1 January and 2 January, peaking at 2.24am London time according to the Royal Observatory in Greenwich — noting the moment when the moon will be best lit by the sun.
It will fall at around 6:24pm in Los Angeles and 11:24am on 2 January in Tokyo.
The Nasa website describes sighting the supermoon:
Any time you catch a full Moon as it rises or sets, while it's suspended low on the horizon beaming through the silhouettes of trees or buildings, its apparent size might make you do a double-take. You almost feel as though you could reach out, grab the glowing orb, and drop it into your coffee cup.
The lunar trilogy will end the month of January with an astrological spectacle, featuring a total lunar eclipse that will be viewable from across western North America across the Pacific to Eastern Asia.
Known as a blood moon, some in Australia, Northern America and Asia may see it with a more reddish hue due to the way light is bent through the Earth's atmosphere.
Additionally, as it is the second full moon in a month some call it a blue moon — meaning the sight on 31 January will be a blue blood supermoon.
"We're seeing all of the Earth's sunrises and sunsets at that moment reflected from the surface of the Moon," says Sarah Noble, a program scientist at Nasa headquarters.
The best time to see the full supermoon is just after it rises. You can check the best time to see it where you are here.