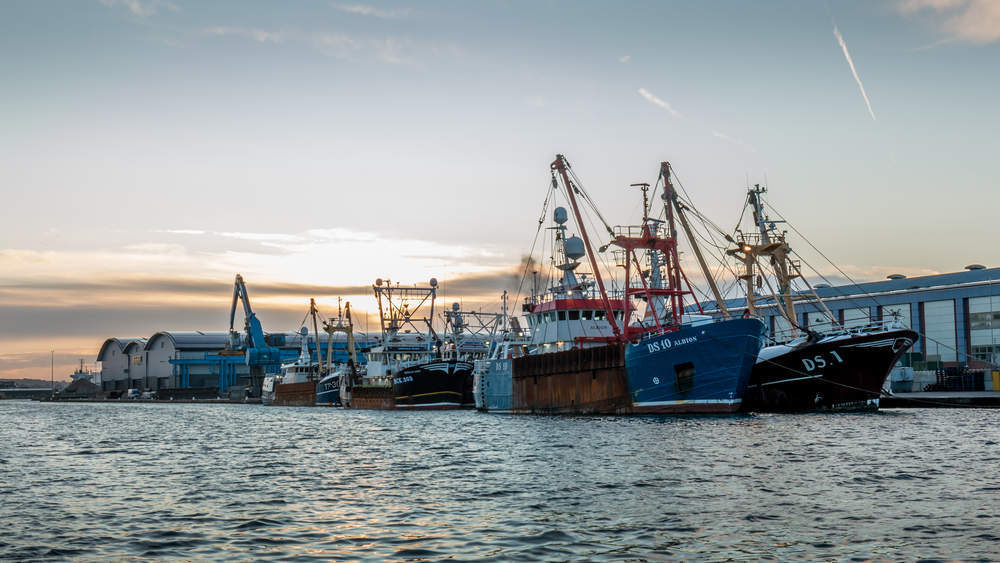 Fishermen are staging a Brexit protest across the UK on Sunday against the UK's transition deal with the European Union that some have warned will leave the UK's fishing industry at the mercy of the EU after March 2019.
Around 200 fishing boats will converge in six locations around the country, joined by Brexit supporters.
The port city of Plymouth in south-west England is expected to see the biggest protest, with around 68 boats planning to converge at 3pm local time on Sunday afternoon.
Other protests will be held in Portsmouth, Whitstable, Milford Haven, Hastings, and Newcastle.
The UK's transition agreement with the EU — signed last month — will mean the UK is bound by the EU Common Fisheries Policy for the next two years.
Fishing For Leave — which is organising the protests — posted on its website:
The transition is not just a two-month delay but a death sentence for what's left of the British fishing industry.
UK fishermen fear the EU will impose laws that shrink British fishing fleets and allow EU boats to fish in British waters.
According to the group Brexit was an opportunity for the UK to "take back control of its waters", but under the transition deal the UK will give control directly back to the EU.
Fishing For Leave said:
The EU will be free to enforce and impose detrimental rules on us to cull what's left of the UK fleet.

Brexit creates a golden opportunity to regain 70% of the UK's fisheries resources and rejuvenate a multi-billion pound industry for the nation – becoming as sustainable and successful as Norway, Iceland and Faroe.

The transition is a second betrayal of fishing, of the Brexit vote, of an opportunity and is a second surrender of our communities.
This Sunday's protest follows a demonstration last month where Brexiteer-in-chief Nigel Farage joined UK fishermen to throw fish into London's river Thames in an attempt to highlight rules on discarding stocks.
Meanwhile, the UK's Prime Minister Theresa May was last month urged by 14 of her parliamentary allies to insist the UK will set its own fisheries policy after the UK formerly leaves the EU in March 2019, rather than from the end of the transition period — currently set for December 2020.
The EU's Common Fisheries Policy was implemented in 1983 to regulate European fishing fleets and conserve fish stocks.
The law makes EU waters an open market by giving all European fishing fleets equal access to regional waters and allowing all fishermen to compete fairly.