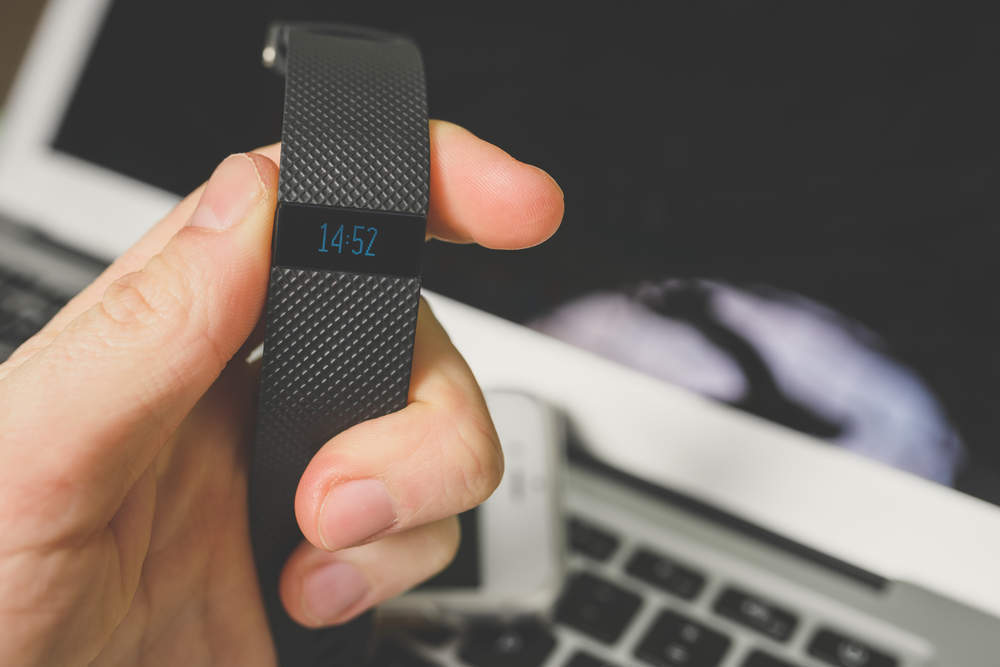 Six former or current Fitbit employees are accused of violating confidentiality agreements with their former employer, Jawbone, after they were found to be in possession of trade secrets belonging to the failed technology company.
Prosecutors in the United States have indicted one current and five former employees that worked for the company for at least a year between May 2011 and April 2016. They will make an appearance in court on 9 July, according to Reuters.
If found guilty of any wrongdoing, they face up to ten years in prison.
Acting U.S. Attorney Alex G. Tse said:
"The theft of trade secrets violates federal law, stifles innovation, and injures the rightful owners of that intellectual property."
Fitbit vs Jawbone: A long-running feud
This is the latest development in a lengthy feud that many thought had reached its conclusion at the end of the last year.
The two companies were involved in a dispute since 2015, after Jawbone accused its rival of poaching its employees in an attempt to steal trade secrets for use in their own products.
The wearables manufacturer pointed to the Fitbit Alta as evidence. It claimed Fitbit's fitness tracker bore a resemblance to Jawbone's UP products, both in terms of appearance and features. Likewise, Jawbone claims that Fitbit only started to develop fitness trackers with advanced sensors that could keep a closer eye on their wearers after Jawbone employees jumped ship.
Approximately eight months after Fitbit poached these Jawbone employees, they released their Fitbit health trackers, which helped to turn the tide in the company's favour. Fitbit is now a $1.8bn company, while Jawbone, once worth $4.2bn, has entered liquidation.
However, a federal judge ruled in a 2016 case involving the same employees that Fitbit hadn't used Jawbone secrets in the development of any of their products.
The two companies eventually settled their differences in December 2017. Both chose to keep the terms of their agreement private, but it likely involved some sort of cash settlement.
Fitbit approached Verdict to clarify that a judge had previously found no wrongdoing on Fitbit's part relating to the use of Jawbone trade secrets in the company's products.
A Fitbit spokesperson said:
"In a trade secret misappropriation case brought by Jawbone in the International Trade Commission in 2016 that involved these same individuals, a federal administrative law judge during a nine-day trial on the merits found that no Jawbone trade secrets were misappropriated or used in any Fitbit product, feature or technology."
Similar cases
There is plenty of competition in the technology area. Numerous tech companies are usually competing to develop even the most outlandish of ideas. There are countless names competing in the race towards fully autonomous vehicles. Likewise, emerging tech industries like artificial intelligence, virtual reality and the likes have also become incredibly competitive.
For every innovative tech company, there's another that is almost identical. Uber and Lyft, Rift and Vive, Tinder and Bumble. It's therefore unsurprising that a number of rival companies have become embroiled in similar feuds over who did what first.
The way that these cases played out might give some idea of what's to come in the Fitbit vs Jawbone feud.
Waymo vs Uber
A lawsuit filed by Google-owned self-driving car company Waymo against rivals Uber reached its conclusion earlier this year as the two parties agreed a settlement.
Waymo accused Uber of stealing its trade secrets by hiring its former employee, Anthony Levandowski. The company claimed that Levandowski had downloaded 14,000 confidential documents prior to leaving the company. He went on to found Otto, a self-driving technology company. Uber went on to acquire the company and Levandowski with it.
Uber agreed to ensure that none of the acquired information would be used in the development of self-driving technology. Likewise, Uber also agreed to give Waymo a 0.34% equity share in the company. At the time, this was worth more than $244m.
Outcome: Settlement agreed
Punishment: $244m in equity shares
 ZeniMax vs Oculus
Video game company ZeniMax Media, under the id Software subsidiary, filled a lawsuit against Oculus in 2014. They accused the leading virtual reality company of using ZeniMax's trade secrets, copyrighted computer code, and technical know-how.
The issue was the hiring of John Carmack, an id Software co-founder, as the company's Chief Technology Officer. The company claimed that Carmack had transferred thousands of files to a USB device prior to leaving the company and later returned to take another tool used to develop VR technology.
It seems highly likely that many of the ideas and information that Carmack gathered while with ZeniMax went into the development of Oculus' virtual reality software. However, Oculus denied that any ZeniMax code or technology had been used in the development of Oculus Rift or other Oculus products.
Facebook made attempts to halt the case. However, it eventually went ahead in 2017. A jury ruled in ZeniMax's favour, finding that Carmack had violated a non-disclosure agreement. However, they found Oculus and the other defendants not guilty of stealing trade secrets. Regardless, the case still cost the likes of Oculus and company founder Palmer Luckey a total of $500m in damages.
Outcome: Jury ruled in ZeniMax's favour
Punishment: $500m in damages
Bumble vs Match
In a case of tit-for-tat, Bumble sued love rival Match Group earlier this year for stealing trade secrets. Two weeks prior, the latter filed patent infringement claims relating to the similarities between Bumble and Match's dating app, Tinder.
The two companies had been involved in takeover talks during the previous six months. According to Bumble, Match Group fraudulently asked the company to provide trade secrets. Match had said that this information was to allow it to make a higher acquisition offer, Bumble claimed. However, Match failed to make an improved bid, leading Bumble to believe that the information had been requested in an attempt to steal their secrets and ideas.
The lawsuit has yet to reach a conclusion, but Bumble are requesting $400m in damages.
Outcome: Ongoing
Punishment: N/A