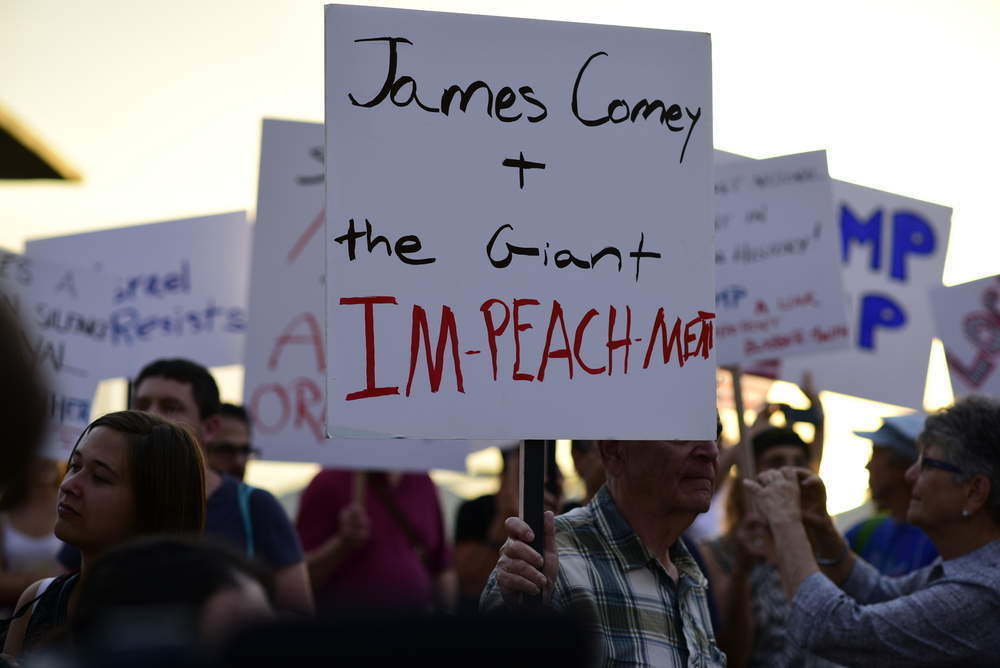 Former FBI director James Comey gave evidence at a key Congressional hearing today on the intelligence agency's Russia investigation.
Verdict takes a look at the key statements Comey made.
1. Comey thinks Trump mishandled the Michael Flynn investigation
Trump's request to terminate the FBI's investigation into former national security adviser Michael Flynn left Comey "stunned" and senior FBI officials considered it to be of "investigative interest".
When news surfaced of Flynn's Russia contacts, Trump asked other officials to leave him alone with his FBI director in the Oval Office.
He described Flynn as a  "a good guy"  in the subsequent discussion with Comey.
"I hope you can let this go," he said to Comey.
The request Trump made in relation to Flynn was "very disturbing", Comey said today.
Other officials in the bureau were "as shocked and troubled by it as I was", he added.
Comey said Trump's desire to be alone with him to discuss Flynn should be probed further.
Why did he kick everybody out of the Oval Office? That, to me as an investigator, is a very significant fact.
2. The White House "lied" about the reason for firing him
Comey told the panel that the White House "chose to defame me, and more importantly the FBI" by claiming the agency was "poorly led".
"Those were lies, plain and simple. And I'm so sorry that the FBI workforce had to hear them," he continued.
The real reason he was fired was because of "the Russia investigation".
I was fired to change the way the Russia investigation was being conducted.
3. He kept memos because he didn't trust Trump from the outset
From his first formal encounter with the president onwards, Comey chronicled his conversations with the president in written memos.
"I knew there might come a day when I needed a record of what happened," he said, citing the "nature" of the person he was dealing with.
He added that he never felt the need to write memos when dealing with the two former US presidents, Barack Obama and George W Bush.
4. The Russians tried to influence the US election
Comey said that Russia tried to influence the outcome of the US election, but that it's nothing new.
He said:
It's a long-term practice of theirs [the Russians]. And it's not a Republican thing or a Democratic thing. It really is an American thing. They're going to come for whatever party they choose to try and work on behalf of
5. He did not comment on whether Trump obstructed justice
Although Comey made it very clear that he found the president's actions troubling, he refused to opine on whether or not Trump obstructed justice.
I don't think it's for me to say whether the conversation I had with the president was an effort to obstruct. I took it as a very disturbing thing, very concerning, but that's a conclusion I'm sure the special counsel will work towards to find out the intention and whether that's an offense.
Former FBI chief Robert Mueller was recently appointed as special counsel to lead an independent investigation into the Trump campaign's potential ties to the Kremlin.
He will make the final ruling on whether justice was obstructed.