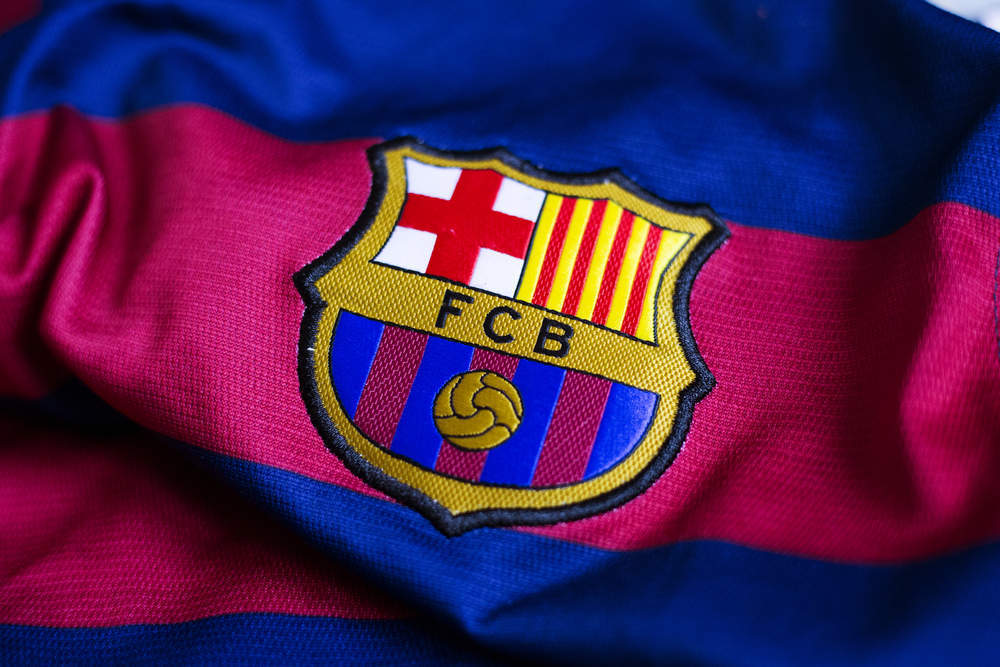 Barcelona Football Club is a team with close ties to the Catalan region's push for independence.
Unsurprisingly, they, alongside a number of other football clubs in Catalonia, have been thrown into the middle of the drama surrounding the Catalan referendum.
Catalonia, a region in north-eastern Spain, took to the polling stations on 1 October to vote in what the Spanish government has branded as an illegal vote.
The day was marred by violent clashes between voters and police, as the authorities attempted to stop it from going ahead.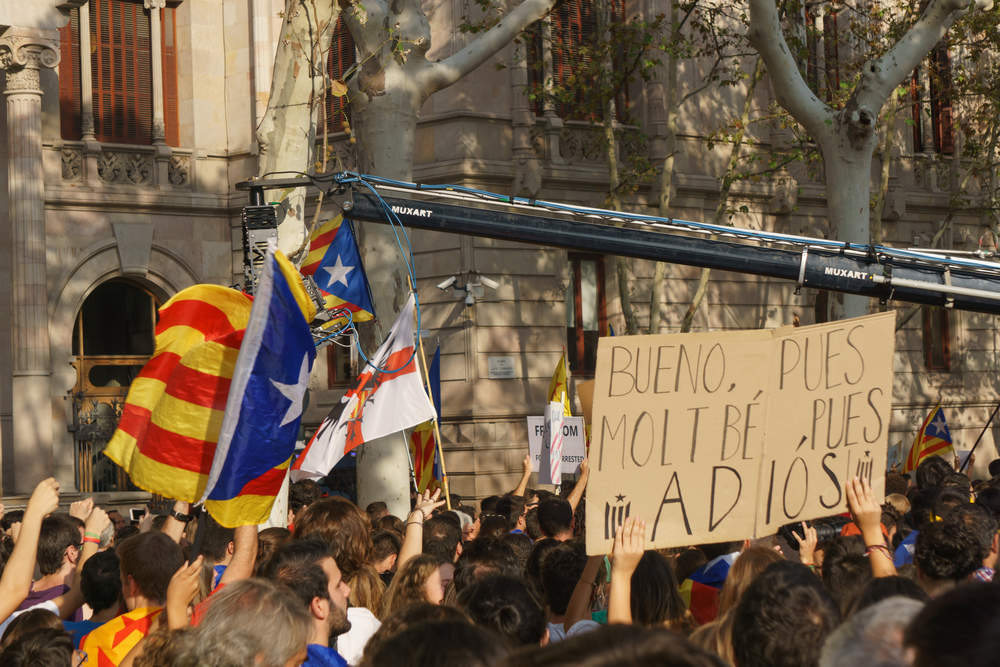 Yet, 92 percent of voters backed Catalonia leaving Spain and becoming its own independent nation.
Spain's King Felipe VI has called the vote a sham. Carles Puigdemont, the current President of Catalonia, has said that the region will declare independence within days.
The fracture has raised a lot of questions. Where will Catalonia stand with the European Union? Would it cause a ripple across the continent, with other regions pushing for independence? Likewise, what would it mean for high-flying Spanish football?
The European nation has dominated the sport in recent years. The national team won its first World Cup in 2010, which was cushioned between two European Championship victories.
Likewise, in club competition, Spanish sides have swept up the continent's biggest prizes.
Since Barcelona claimed the Champions League trophy in 2009, five of the previous eight winners have been either Barcelona or Real Madrid.
It's a similar situation in the Europa League. Atletico Madrid claimed the cup in 2010 and again in 2012. Sevilla produced three consecutive victories between 2014 and 2016.
However, the current situation threatens to destabilise Spain's status as a footballing elite.
How would independence affect football clubs in Catalonia?
For most Catalan clubs, it likely wouldn't have much of an impact.
However, for the three football clubs in Catalonia currently competing in the Spanish top flight, La Liga, it poses a much bigger threat.
Barcelona, Espanyol and Girona currently play among Spain's top 20 sides. However, their place in La Liga would be under threat if Catalonia was to become independent.
La Liga president Javier Tebas stated ahead of the referendum vote that football clubs in Catalonia would be excluded from the league if the nation breaks apart:
"In sport, it isn't a la carte and things must be clearly stated. If they do get that [independence], then they will not be able to play in Spain's La Liga."
The current rules state that club teams must be registered with the respective national federation in order to compete in their league system. However, clubs do not necessarily have to be located within that nation in order to be registered.
For example, the English Premier League currently contains Welsh side Swansea City, while France's Ligue 1 is home to Monaco.
However, judging by Tebas' comments, he is unlikely to accommodate clubs that he would likely consider to be traitors.
The way that La Liga responded to Neymar's decision to depart Spain for Ligue 1 side Paris Saint-Germain this summer gives a pretty good idea of how Barcelona and co. would be treated were the split to go ahead.
So where would Barcelona, Espanyol and Girona play?
Shunned from La Liga, football clubs in Catalonia would be free to consider their options.
There has been talk this week of Barcelona joining the Premier League. According to the Daily Star, that would be Lionel Messi's ideal outcome. However, it seems unlikely to actually happen.
This would involve expanding the Premier League to include more teams. As a result, teams would have to play more games in each season. This is unlikely to go down well with the top sides, who already struggle to fit midweek continental games into their national league schedule.
Ligue 1 is another option. We know that they are open to accepting teams from outside of France and there isn't too much distance between Catalonia and France. Likewise, adding Barcelona to their roster would provide some much needed competition at the top of the table.
However, it would be a far less attractive option for Barcelona. French football doesn't quite have the same pull as La Liga or the Premier League and television broadcasting fees would be far lower.
The alternative would be the formation of a Catalan league. The region already has low level leagues recognised by the Spanish FA, but this would undoubtedly change following independence.
A new Catalan league, led by Barcelona, is plausible. However, this would likely come with harsh financial implications.
La Liga signed a three year deal worth €2.65bn last year. La Liga clubs receive a base sum of approximately €40m each season. The league then grants additional rewards depending on final league positions. Barcelona generally receives around €150m from the pot each season.
An independent Catalan league is unlikely to generate anywhere near the same amount of revenue, so clubs would effectively be accepting the loss of this income by backing independence.
Will Barcelona retain their players?
Barcelona won't automatically lose its players if it loses its La Liga place. However, they might have difficulty convincing their stars to stick around, depending on where the club ends up.
The likes of Jordi Alba and Gerard Pique would likely hang around due to their loyalty to the region.
However, it's difficult to see the likes of Lionel Messi and Luis Suarez reacting positively to the prospect of playing on a smaller stage. A newly formed Catalan league, or even Ligue 1, hardly has the same appeal as La Liga.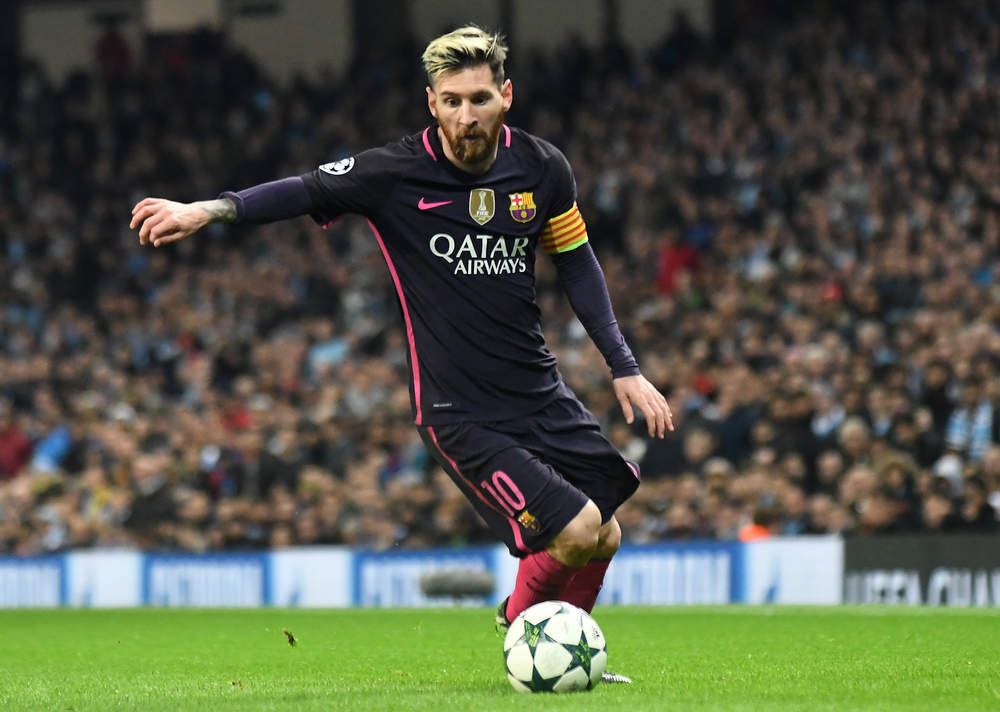 Likewise, even if the vote is voided and Catalonia isn't granted independence, there will still be some major concerns for players.
Football clubs in Catalonia are currently on strike. Likewise, fear of fan trouble forced Barcelona to play behind closed doors on Sunday. As political tensions mount, it isn't exactly a situation that those unconnected to Catalonia will want to find themselves in the middle of. Especially with reports suggesting that their sponsorship deals could be affected.
Having recently lost Neymar, losing more of their star players would be a huge blow to the club, but it is a situation that they should plan for.
Would La Liga really dismiss Barcelona?
Sorry to say it, but Espanyol and Girona are expendable. Barcelona, on the other hand, would leave a huge hole that it would be a real struggle to fill.
The rivalry between Barcelona and Real Madrid, arguable the two biggest clubs in world football, is the league's main attraction. Without Barcelona, El Clásico would be no more.
Losing the biggest event in Spanish football's calendar would undoubtedly impact broadcasting rights. This would particularly be the case on the international stage, where most broadcasters are only willing to pay big money for the rights to show El Clásico.
Real Madrid would be okay. Their global fan base would ensure that they remain rich and enjoy unchallenged control of the league. However, smaller teams would struggle.
Less money would make it more difficult to convince the best players to join the league. In turn, this leads to lower quality on the pitch, lower attendance and viewership figures and, in turn, even less sponsorship and broadcasting money.
It's a downward spiral that they will be keen to avoid. Therefore, it seems highly unlikely that La Liga chiefs would force Barcelona out.
Despite the animosity between the two parties, parting ways would prove problematic for both sides. If it does go ahead, it could spell the end of both La Liga and Barcelona's golden years.