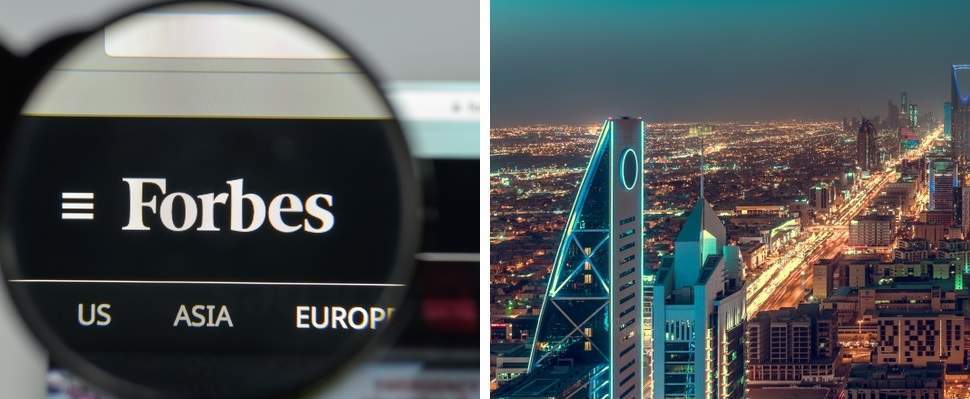 The Riyadh Ritz-Carlton hotel reopened last month after serving as a makeshift prison for Saudi Arabia's ultra-rich since November last year.
More than 200 princes, ministers, officials and businessmen had been held as part of an alleged crackdown on corruption.
The reason for the crackdown was to plug a $100 billion hole left in the government budget resulting from falling oil prices, Forbes reports.
As of January, those held had handed over $107 billion in order to secure their freedom.
Forbes removes Saudi Arabia's richest from billionaires list
Among those detained were some of Saudi Arabia's richest people.
A total of 10 Saudi Arabians featured on last year's The World's Billionaires List, with a combined net worth of $42.1 billion. Forbes claims that at least four of those were detailed.
Included on the list was Prince Alwaleed bin Talal, previously considered to be the richest person in Saudi Arabia. Prince Alwaleed had amassed a fortune of $18.7 billion as the chairman of Kingdom Holding Company. The investment firm holds shares in Twitter, Euro Disney, Apple and Citigroup.
Prince Alwaleed was released in January after agreeing a financial settlement with the Saudi government according to Reuters.
Investor Mohammed Al Amoudi ($8.1 billion) and diary mogul Prince Sultan bin Mohammed bin Saud Al Kabeer ($3.8 billion) made up the 10 names on Forbes' list.
Mohammed Al Issa ($2.6 billion), Saleh Kamel ($2.3 billion), Abdullah AlRajhi ($1.9 billion), Abdul Majeed Alhokair ($1.2 billion), Salman Alhokair ($1.2 billion), Fawaz Alhokair ($1.2 billion) and Mohammed Serafi ($1.1 billion) also featured.
It is unclear who from the list was arrested or detained as part of the probe.
However, the business magazine made the decision to remove all Saudi Arabians from its 2018 list.
According to the publication, those involved in the corruption probe have been banned from speaking to the media. Despite reaching out, none of Saudi Arabia's 10 former billionaires would provide comment.
As a result, Forbes was therefore unable to confirm how much of their fortunes had been handed over. Subsequently, the net worth of these individuals couldn't be verified.
As accuracy couldn't be assured, Forbes opted to leave them out of the ranking until the situation becomes clearer.
What was said:
An article published on the Forbes website reads:
Alwaleed and many others have been released, but checking out of the Ritz-Carlton cost billions.

There are a thousand and one stories about what precisely happened, making it impossible to know definitively who gave how much to whom when. Forbes learned that at least one tycoon who was not detained handed over assets to the government.

Given these shifting sands of truth, we've chosen to leave all ten Saudis off our billionaires list this year.