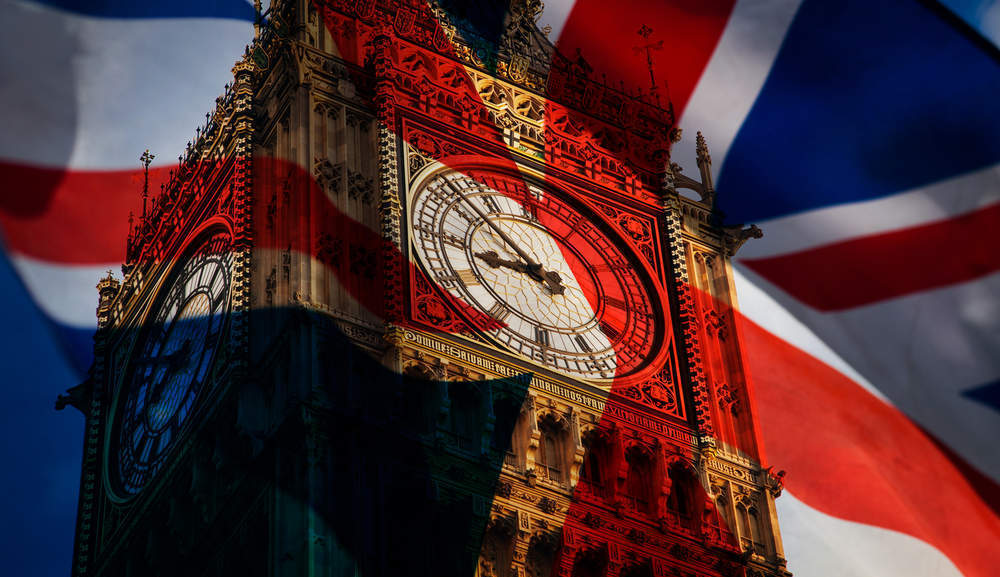 The final pre-general election polls 2017 are in the Tories have again pulled ahead of Labour despite the polls narrowing in recent weeks.
The campaign has been marked by two terror attacks at London Bridge and Manchester which both forced parties to suspend national campaigning, but neither even seems to have had an impact on the polling.
When prime minister Theresa May called her snap election the polls were showed Labour being effectively wiped off the map, losing almost all of the marginal seats across the country.
Read more: Here's why you can't vote online in the election
This is thought likely to be one of the main reasons for May calling the election, despite her insistence it's to make the Brexit process as smooth as possible. Very few MPs, either Labour or Tory, have sought to disrupt May's plans for Brexit.
However, May's plans may not work as she had hoped with a surprise surge in Labour support over recent weeks.
Here's the New Statesman's poll tracker showing how voting intentions have changed in recent months.
Click to enlarge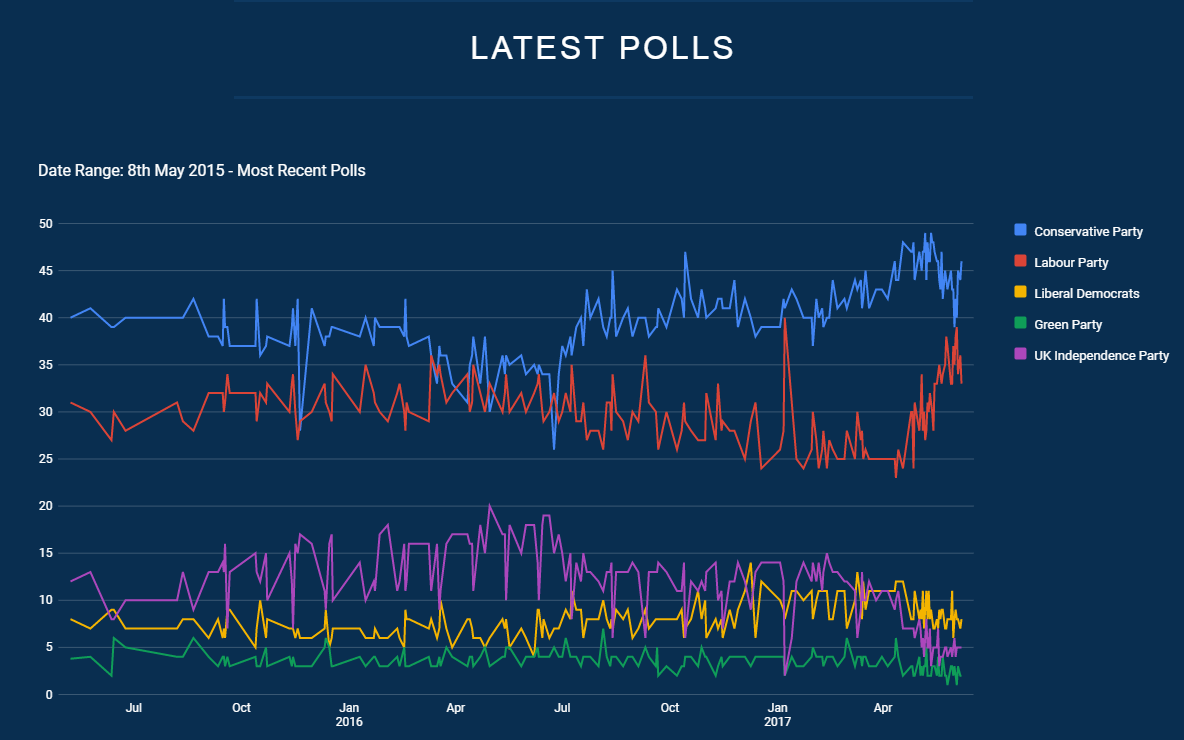 From the tracker we can see the a surge in Labour support since the beginning of April, though that has now fallen away.
Meanwhile, Ukip, the Lib Dems and the Greens all have failed to build on their pre-snap election positions.
While Labour received a spurt of support, the latest polls — all published before polling booths opened at 7am today — suggest it has dwindled.
Notably, YouGov, which tends to estimate higher Labour support than most pollsters, recorded a three point drop for Jeremy Corbyn's party in their final poll putting the Tories on a seven point lead, with the Conservatives on 42 percent and Labour on 35 percent.
Pollsters ICM's preliminary call on their final poll showed, May goes into election day with a 12-point lead of 46 percent to Labour's 34 percent.
This is up from David Cameron's seven-point victory just two years ago and represents a swing to the Conservatives of 2.5 percent.
When will we know the exit polls?
Polls across the country close at 10pm London time tonight, and results will start coming in shortly after that.
The northern city of Sunderland will be the first to report.