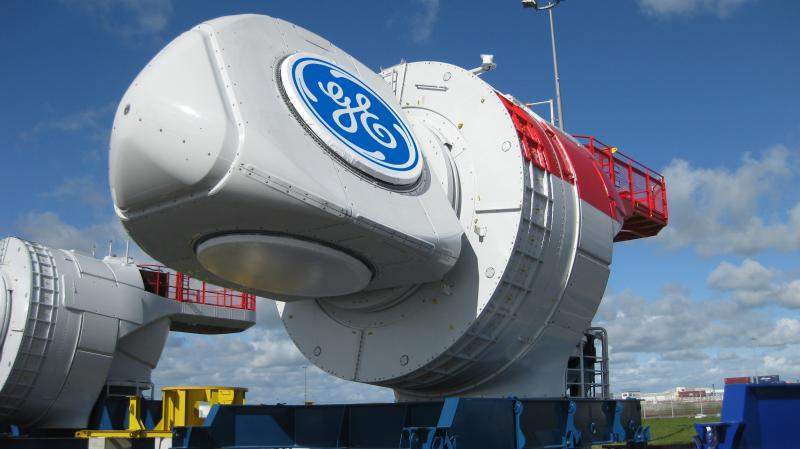 General Electric, one of the original members of Dow Jones Industrial Average, has lost its place in the market index after the company's long-standing financial difficulties.
The multinational conglomerate will be replaced by Retail pharmacist Walgreens Boots Alliance prior to the start of trading on June 26. GE's stock fell by 1.55% in after-hours trading following the announcement, while Walgreens stock rose by 3%.
The Dow Jones is a price-weighted average of 30 significant stocks traded on the New York Stock Exchange and the Nasdaq. Formed in 1896, the Dow has now lost all of its 12 original members. GE had been a continuous member of the Dow since 1907.
Since the global financial crisis in 2008, GE has been plagued by a series of financial problems, reporting losses of $10bn in the latest quarter of 2017.
As a result, the company has had to streamline its business, selling assets including the NBC Universal media company. In 2017, the company announced that it was cutting 12,000 jobs from its global power business.
GE's stock has fallen by nearly 80% from highs in 2000, and fell by 57% in the last two years.
In a statement, GE said:
"We are focused on executing against the plan we've laid out to improve GE's performance. Today's announcement does nothing to change those commitments or our focus in creating in a stronger, simpler GE."
How has the market changed since General Electric was at the top?
Once an industrial powerhouse, General Electric was the largest US company by stock market value in 1993. This continued until 2005 when the spot was taken by Exxon Mobil Corp.
This is reflective of changes to the Dow in the last 25 years, with companies that were once household names now replaced by multinational tech giants. Companies such as Alcoa and International Paper have been replaced by the likes of Apple and Microsoft as the economy evolves and moves, in part, away from traditional industry.
The past 25 years have seen the introduction of Microsoft and Intel to the Dow in 1999, when Goodyear and Sears were dropped, and in 2015, Apple replaced telecoms company AT&T.
However, it is worth noting that Amazon and Facebook are not in the Dow, as their high share price would distort the average.
In 1993, the Dow Jones closed above 3,500 for the first time. However, it now stands at 24,461.70, rising by 4% in the last few years. However, GE has been the worst performer of the Dow equities for the past year, having a weight of less than half a percentage point.
The best-performing units in recent years have been in healthcare and aviation, meaning the introduction of Wallgreens has been seen by many as a better reflection of the US economy.
In a statement, managing director and chairman of the index committee at S&P Dow Jones Indices David Blitzer said that the addition of Wallgreens reflects such changes, making the index "more representative of the consumer and healthcare sectors of the US economy":
"The US economy has changed: consumer, finance, healthcare and technology companies are more prominent today and the relative importance of industrial companies is less."
However, some believe that the removal of GE from the Dow is a loss. Principal of Osborne Global Investments Holmes Osborne told Verdict that the Dow does not represent the US economy:
"It was a mistake to take General Electric from the Dow Jones Industrial Average. The Dow is overweight in technology, pharmaceuticals, oil and financials. The Dow really only has a handful of manufacturers:  Boeing, 3M, Dow/Dupont and Caterpillar. The Dow does not represent what America looks like."