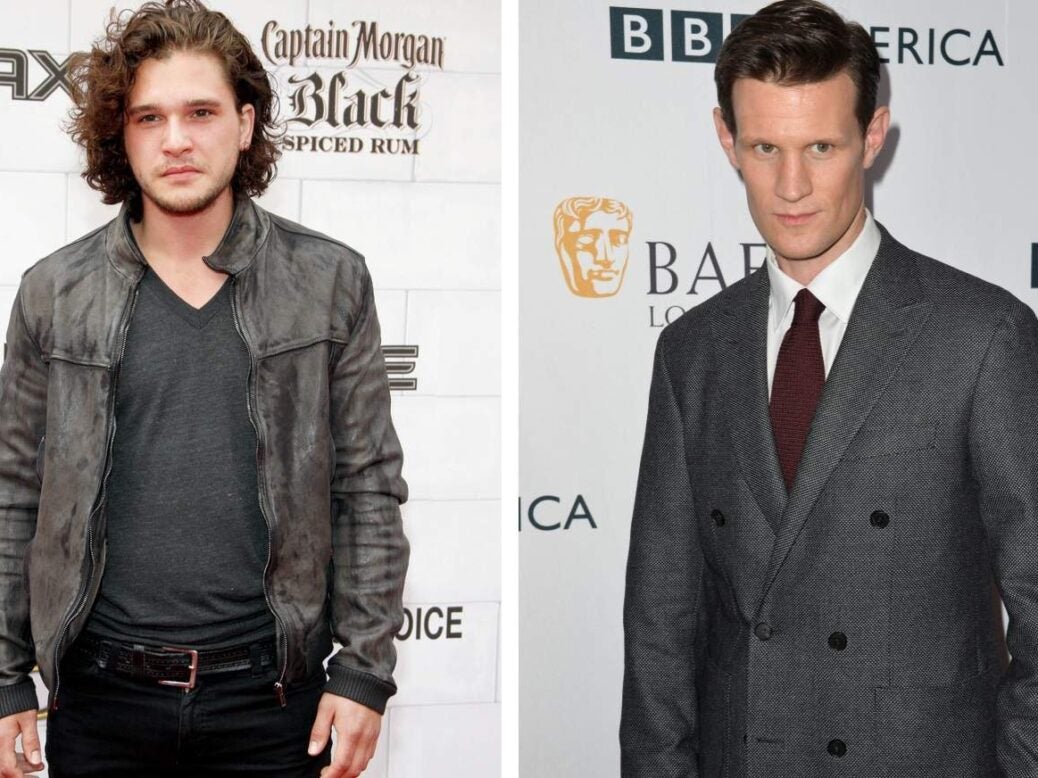 Fashion is a tricky thing to get right. What's in one minute is out the next, with little rhyme or reason to it.
If The Devil Wears Prada is correct, it's all down to the arbitrary decisions of one magazine editor in New York City whose decisions trickle down to the masses.
Still, there are those who devote their lives to fashion and always seem to look perfect. There are also those who couldn't give a stuff about what they wear.
And for both groups, there's a list. Every year there's a new list highlighting the most snappy dressers.
The list is published in GQ's January edition annually, but it can change every year. After all, 12 months can be a heck of a long time in the world of fashion.
So how do GQ decide who makes the cut? Well, their top editorial staff do get a vote. It is a men's fashion magazine, and its staff writes about this stuff for a living.
However, they're not alone in casting votes.
There are also a tonne of top names from the fashion industry. These include Giorgio Armani, Christopher Bailey, Tommy Hilfiger, Michael Kors and Sir Paul Smith.
Still, while there's plenty of time to celebrate the looks of those men at the top of the list, there's also a second list. And the names on their might feel a lot less pleased about their inclusion.
Alongside GQ's Best Dressed list is their Worst Dressed list, which calls out some of the most heinous fashion faux pas.
So, without further ado, here's which celebrities have made each of the lists.
GQ's Best Dressed Celebrities For 2018
1. Matt Smith
https://www.instagram.com/p/BcQ3Ibvg1Cv/?tagged=mattsmith
2. A$AP Rocky
https://www.instagram.com/p/BQGEHCPg9Dj/?taken-by=asaprockyscloset
3. Jeff Goldblum
https://www.instagram.com/p/BahlRQ5nSqY/?taken-by=jeffgoldblum
4. Harry Styles
https://www.instagram.com/p/BbPEpWjj4j5/?taken-by=harrystyles
5. Andrew Garfield
https://www.instagram.com/p/BcRb0rUAvGU/?tagged=andrewgarfield
6. Skepta
https://www.instagram.com/p/BcQuc56gt-a/?tagged=skepta
7. Riz Ahmed
https://www.instagram.com/p/BWEgvy_hCFc/?taken-by=rizahmed
8. Ryan Reynolds
https://www.instagram.com/p/Bawf22jDNkf/?taken-by=vancityreynolds
9. Brooklyn Beckham
https://www.instagram.com/p/Bay392gDBxV/?taken-by=brooklynbeckham
10. Alessandro Michele
https://www.instagram.com/p/BQ3sFEqjMFn/?taken-by=lallo25
GQ's Worst Dressed Celebrities For 2018
1. Kit Harington
https://www.instagram.com/p/BcN0QREjHO2/?tagged=kitharrington
2. Paul Merton
https://www.instagram.com/p/BIQCW5SBuq9/?tagged=paulmerton
3. Shmee150
https://www.instagram.com/p/BabqMA9jbLU/?taken-by=shmee150
4. Jacob Rees-Mogg
https://www.instagram.com/p/BVmCFVqFa2J/?taken-by=jacob_rees_mogg
5. Morrissey
https://www.instagram.com/p/BcOahfYAc4I/?tagged=morissey
6. PewDiePie
https://www.instagram.com/p/Bao0DnmFpxp/?taken-by=pewdiepie
7. Louis Theroux
https://www.instagram.com/p/BZ_k6uUhice/?tagged=louistheroux
8. Marshmello
https://www.instagram.com/p/BcIB5BOg1tT/?taken-by=marshmellomusic
9. Elon Musk
https://www.instagram.com/p/BbPjzwJgxKG/?taken-by=elonmusk
10. Joe Wicks
https://www.instagram.com/p/Bb4PArsHmHu/?taken-by=thebodycoach
What can we learn from these lists
One of the most interesting things about these lists is that, on the surface, there's not too much the men have in common, at least in terms of fashion.
On the worst dressed list, for example, Jacob Rees-Mogg is often seen wearing baggy suits while Joe Wicks is rarely ever seen in anything but a pair of gym shorts.
The best dressed
Unless you're a fashion expert, it's quite difficult to draw any kind of conclusions from these lists. So how exactly is one supposed to dress fashionably?
Well, perhaps it all lies in an off-hand comment made on the official GQ website. Speaking about the choice to put Matt Smith at the top of their best dressed list, GQ editor, Dylan Jones explained:
A more original winner you're unlikely to meet.
And perhaps that's really all there is to it. While they might all dress differently, the top 10 all dress uniquely.
They all have a distinctive personal style they look great in every time. It seems, for GQ, knowing what works for you, is the most important thing to consider when choosing an outfit.
The worst dressed
On the other hand, there's the worst dressed list. What conclusions can be drawn from that? Well, all of the men who appear on that list dress pretty basically.
There's jumpers over shirts, plain suits, or in the case of Joe Wicks, mostly gym shorts. These are men who, for all intents and purposes, act as an anathema to the fashion establishment. They're not dressing to impress, they're dressing to get a job done.
It's noteworthy that the entirety of the top ten 'best dressed' list are actors and singers. On the other hand, the top ten worst dressed are from more varied fields: politics, business, fitness, and non-scripted television.
One gets the sense, from comparing these lists, that those who are deemed 'worst dressed' might be badly dressed because they simply have more important issues in their lives than their appearance.
And as a fashion magazine, it's probably understandable why GQ wouldn't necessarily rate these looks.