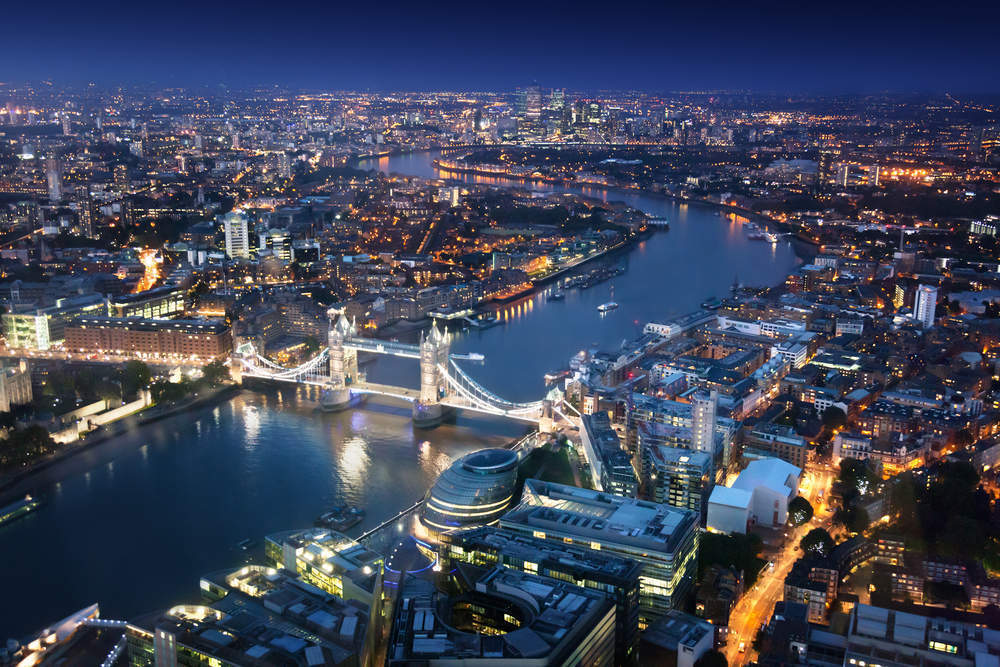 Dubai property tycoon Hussain Sajwani — who has been described as the Donald Trump of the Middle East — is eyeing expansion into the UK.
Sajwani, the chairman of UAE property giant Damac Properties, said the UK's property market is ripe for investment following the UK's landmark vote to leave the European Union in 2016.
In an interview with Bloomberg last week, Sajwani outlined plans to step-up projects in the UK over the next five years.
With Brexit, I see an opportunity. A big opportunity.
The softening of the property market in the capital means now is the right time to launch new projects, he said.
House prices are predicted to fall two percent in 2018 after a 1.8 percent decline in 2017, according to property website RightMove.
He said:
London is very interesting. It has softened, but it's the right time to acquire lands now in London, and make projects.
Asked if he was put off by the Brexit decision he said: "On the contrary I see opportunity."
Sajwani is known for developing a slew of projects with the US president's Trump Organization. In February 2017, the Emirati real-estate firm inaugurated the Middle East's first Trump World Golf Club in Dubai, another Trump-branded golf course designed by Tiger Woods is underway nearby.
He said the property company hopes to build on the success of its Aykon London One residential tower in Nine Elms, set for completion in 2020.
The swanky Versace-branded luxury 50-storey tower is located near the new US Embassy building, detested by Trump for being downgraded from a prime real-estate spot in Mayfair.
Sajwani told Bloomberg:
We already have one project and we've done very well. We have sold old more than almost 50 percent. So were looking at London as a future long-term market.
In July last year, Damac hired a global investment banker as its London-based senior vice president of business development to accelerate expansion into the UK and Europe.
Issam Kassabieh, a Dubai-based equities analyst at Menacorp Financial Services, said that with the UK property market is expected to pick up after a sluggish period.
Kassabieh told Verdict:
There could be a potential rebound for UK property, and that would make sense for Sajwani and Damac to focus on the UK property market in terms of building residential property over there.
According to upmarket estate agent, Savills, property values in London will rise 7.1 percent between 2018 and 2022, far below every other region and sharply down from the 56 percent percent growth seen in the capital over the last five years.
Damac shares have climbed 32 percent over the past 12 months, helped in part by its inclusion in MSCI emerging markets index in June 2017.
Last week the billionaire Sajwani said he would be "more than happy" to sell as much as 15 percent of his majority stake in the company to boost the trading in its shares, a listing expected to be on the Dubai stock exchange, according to Kassabieh.
It's unlikely that he'll list the 15 percent in London, especially right now, as we're looking at a significant recovery in the UAE markets based on Expo 2020, and on the oil rebounding.

It wouldn't make sense for Damac to list equity there. I feel Damac equity would be more attractive here, [in the Dubai Financial Market DFM]. They would want to stay competitive in the equity market and increase their free-float in shares.