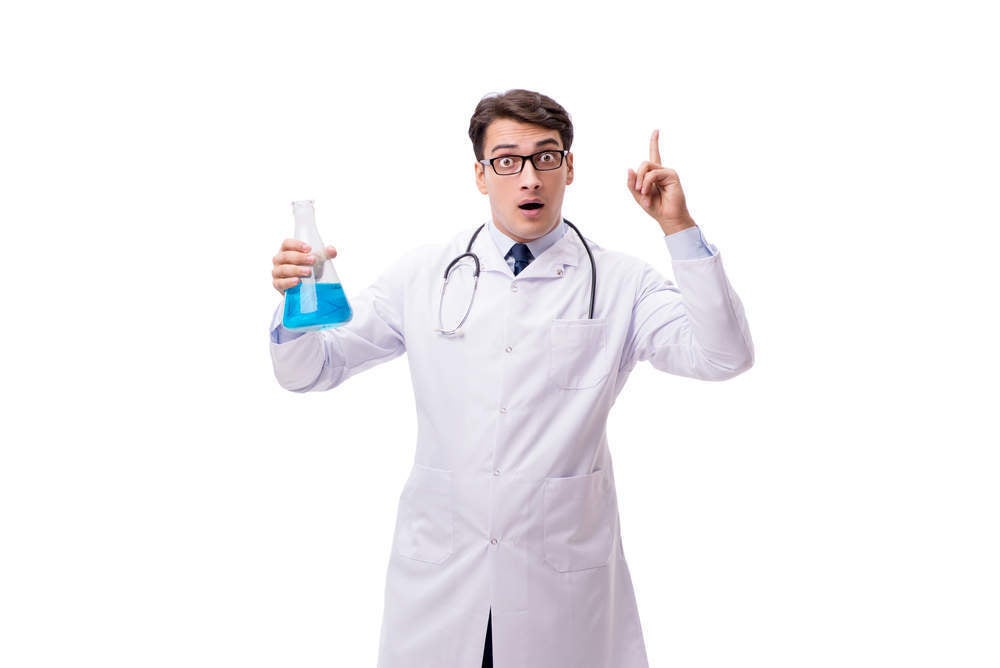 The Nobel Prize is a real showcase of the best in the world of science. The winners are the ones whose discoveries and inventions are going to change the world for the better.
The Ig Nobel Prize? Well, let's just say those winners are 'less likely' to change the world.
What are the Ig Nobel Prizes?
The Ig Nobel Prizes are run by a group called Improbable Research. They're designed to honour the more unusual scientific discoveries – they might not change the world, but they will make you laugh. After all, science is all about imagination and trying to expand our knowledge of the world, even if it's just in small ways.
Every year 1,200 delegates descend on Harvard's Sanders Theatre, to see the winners claim their prizes. Prizes come in the form of 10 trillion Zimbabwean dollars which is essentially worthless.
The whole thing is designed to be a tonne of fun. It's basically a load of actual Nobel winners and people of great renown giving prizes to the scientists who do completely bizarre things in the name of research.
This year's Ig Nobel Prize ceremony took place on 14th September. You can watch the entire thing here:
How well do you
really

know your competitors?

Access the most comprehensive Company Profiles on the market, powered by GlobalData. Save hours of research. Gain competitive edge.
Company Profile – free sample
Thank you!
Your download email will arrive shortly
Not ready to buy yet? Download a free sample
We are confident about the unique quality of our Company Profiles. However, we want you to make the most beneficial decision for your business, so we offer a free sample that you can download by submitting the below form
By GlobalData
If, however, you don't have time to sit and watch, fear not. Here's the full run down of winners and all the incredible discoveries they've made this from the Ig Nobel Prize ceremony.
Ig Noble Prize Ceremony 2017 winners:
Physics Prize

– Marc-Antoine Fardin – On Rheology Of Cats
Fardin used fluid dynamics to argue that cats can be regarded as both solid and liquid due to their ability to fit into any container they find themselves in. The real purpose of the study was to explain the flaws in the field of fluid dynamics.
Peace Prize

– Milo Puhan, Alex Suarez, Christian Lo Cascio, Alfred Zahn, Markus Heitz, and Otto Braendli – Didgeridoo Playing as Alternative Treatment for Obstructive Sleep Apnoea Syndrome: Randomised Controlled Trial
This group of scientists were able to prove that playing the didgeridoo reduces snoring and the symptoms of sleep aponea (ceasing to breathe while sleeping.) This is because it improves tongue muscles and reduces 'fat pads' in the throat.
Anatomy Prize – James Heathcote – Why Do Old Men Have Big Ears?
Dr. Heathcote found that old men really do have bigger ears than young people. Ears grow by about 2 millimetres a decade after the age of 30, he found.
Economics Prize – Matthew Rockloff, Nancy Greer – Never Smile at a Crocodile: Betting on Electronic Gaming Machines is Intensified by Reptile-Induced Arousal
These two discovered that holding a crocodile before gambling can make you act very differently. Their study found that those who were excited about holding the crocodile placed larger bets than normal. They tended to feel more 'lucky'. On the other hand, those that were frightened of the crocodile placed smaller bets and played more cautiously. The interesting thing is that this isn't actually really about crocodiles. The study basically proved that people's emotional state affects how they gamble.
Biology Prize

– Kazunori Yoshizawa, Rodrigo Ferreira, Yoshitaka Kamimura, and Charles Lienhard – Female Penis, Male Vagina and Their Correlated Evolution in a Cave Insect
Yep, these guys discovered a species of cave insect where the girls have penises and the boys have vaginas. That's it. The insects are called Neotrogla, look them up, they're pretty interesting.
Fluid Dynamics Prize

— Jiwon Han – A Study on the Coffee Spilling Phenomena in the Low Impulse Regime

This study sounds pretty clever, but really, Han just discovered that walking backwards making you less likely to spill your coffee. On the other hand, he notes, you're more likely crash into something and spill your coffee if you walk backwards. Swings and roundabouts, we suppose.
Nutrition Prize

— Fernanda Ito, Enrico Bernard, and Rodrigo Torres – What is for Dinner? First Report of Human Blood in the Diet of the Hairy-Legged Vampire Bat Diphylla ecaudata

Vampires are famous for drinking blood and transforming into bats. However, there are actually only three species of bat who feed on blood. They usually feed on livestock and aren't anything to worry about. On the other hand, this study proved that when there's a lack of livestock, bats will feed on humans! Scary stuff!
Medicine Prize

— Jean-Pierre Royet, David Meunier, Nicolas Torquet, Anne-Marie Mouly and Tao Jiang – The Neural Bases of Disgust for Cheese: An fMRI Study

Okay, this one is just straight up baffling. The scientists used a MRI scanner to see what happened in people's brains when they smelled cheese. They were able to find the part of the brain that is responsible for the feeling of disgust when you sniff a smelly cheese. So there you go.
Cognition Prize

— Matteo Martini, Ilaria Bufalari, Maria Antonietta Stazi, and Salvatore Maria Aglioti – Is That Me or My Twin? Lack of Self-Face Recognition Advantage in Identical Twins

This study proved once and for all that identical twins can't tell each other apart either. They showed a tonne of identical twins pictures of themselves and found that most couldn't tell which one was which! So don't ever feel bad if you can't tell which twin is which because they can't either!
Obstetrics Prize

— Marisa López-Teijón, Álex García-Faura, Alberto Prats-Galino, and Luis Pallarés Aniorte – Fetal Facial Expression in Response to Intravaginal Music Emission

You know those pretentious mums-to-be who play music to their fetuses before giving birth by strapping a pair of headphones to their bellies? It's a good idea in theory, but this study proved its much more effective to put those headphones inside your vagina. A little less hygienic though, to be fair…

So there you go, there's all the official weirdest and wackiest scientific discoveries of the year.