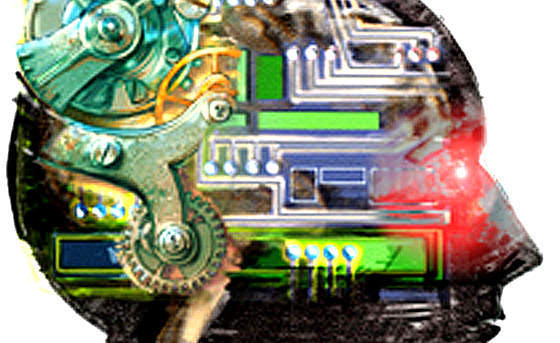 Artificial intelligence (AI) is already impacting life insurers — and depending on your perspective — it can be a friend or foe.
Machine learning has profound implications for insurers in terms of improving efficiencies and automating existing customer-facing, underwriting and claims processes. AI will also assess, and underwrite emerging risks and identify new revenue sources.
Japan's Fukoku Mutual Life Insurance is planning to reduce the headcount in its payment assessment department by introducing an AI to improve operating efficiency.
The insurer will introduce an AI system based on IBM Japan's Watson, which according to IBM is a "cognitive technology that can think like a human," and can analyze and interpret data, including unstructured text, images, audio and video.
The Japanese insurer's AI system will be tasked with reading medical certificates written by doctors and other documents to collect information necessary for making pay-outs, such as medical histories, length of hospital stays, and surgical procedure names.
Fukoku Mutual Life Insurance is no lone maverick though and other major Japanese life insurers, such as Dai-ichi and Japan Post are said to be either using an AI system or looking to install one.
A major challenge for insurers is extracting value from the huge amounts of data they have accumulated, and is continuously growing.
The appeal of an AI system to insurers like IBM's Watson, which can analyse and interpret data, including unstructured text, images, audio, and video is therefore obvious. For example, the system could enable an insurer to create chat bots that engage in dialog with consumers.
DreamQuark and AI
Data analytics company and French startup, DreamQuark, has told Life Insurance International that healthcare and insurance players have stored an enormous amount of medical data that could provide a comprehensive view of both the causes and the consequences of health disorders.
DreamQuark aims to address these trends by developing deep-learning technologies that analyse a wide variety of data types and create artificial intelligence dedicated to healthcare and insurance.
It has developed a platform, called Brain, to offer the opportunity to major insurance and healthcare companies to take advantage of the precision of these new algorithms while relying on a secure infrastructure specially designed for healthcare and insurance.
AI promises to play a big part in the insurance industry over the next five years.  And like all revolutions, there will be winners and losers.
But is it really progress when people lose their jobs to machines and algorithms?
Insurers and financial companies must also be careful to avoid becoming over-reliant on AI because anyone who has studied computer science knows: if you put garbage in, you get garbage out.
There's certainly a place for AI in insurance, but let's hope that's not to the detriment of face-to-face interaction, which is so fundamental to financial planning.
Would you want your insurance advice from a chat bot?