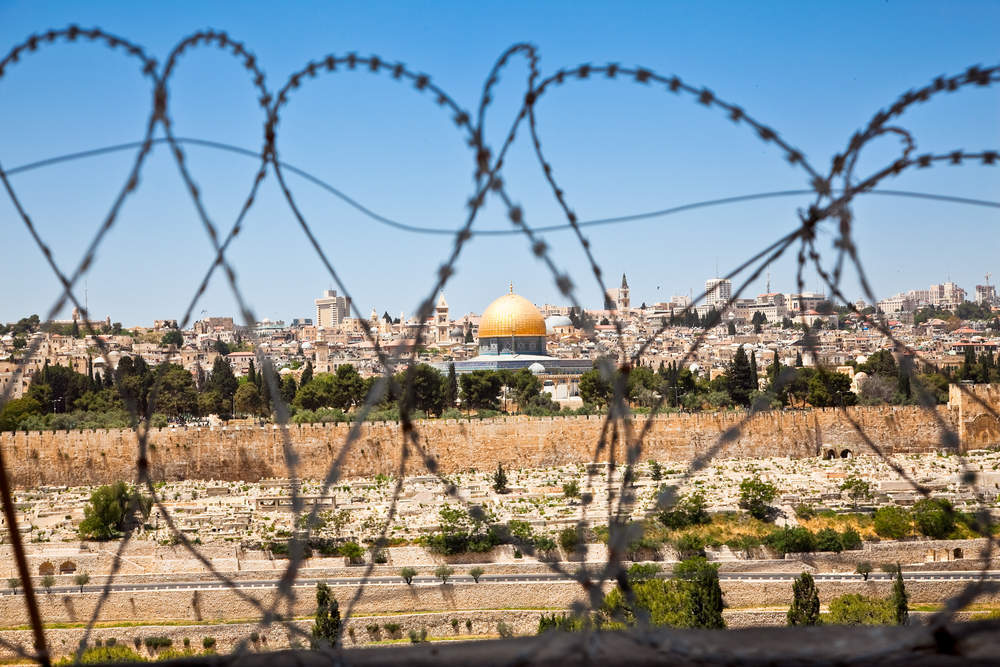 Israel will allow Palestinians in the West Bank to distribute and control their own electricity for the first time.
Israeli authorities today signed a deal that gives the self-ruling Palestinian Authority responsibility for the three million Palestinians living in the Israel-occupied territory and will allow them to build new power plants.
Previously the area had to rely on Israel for its electricity needs.
The deal lasts for 15 years and is worth $775 million. The deal requires the Palestine Authority to pay off a ILS915 million debt to Israel Electric Corp (IEC), which is a state-owned utility company.
Israel and the Palestine Authority have frequently clashed over unpaid debts since talks on a Palestinian state broke down in 2014.
While the new deal allows the Palestinian Authority to take charge of energy distribution in the West Bank, it does not include the Gaza Strip.
The two million Palestinians in the area have frequent blackouts because of fuel shortages and disputes between Gaza's Islamist Hamas rulers and the Palestinian Authority.
Power cuts in Gaza can last for up to 18 hours a day because the electricity supplied by Israel, Egypt and a local plant is less than half of the 600MW generally required to satisfy daily needs.
The Palestinian Electricity Transmission Company will build four new power plants to channel electricity supply to the West Bank. The power itself will sold to the company by the IEC.
Hussein Al-Sheikh, who leads the Palestine Authority's civil affairs agency, celebrated the move.
Sheikh said:
The agreement…frees the Palestinian electricity sector of complete Israeli control, which has lasted for decades.
Israeli finance minister Shai Babad said:
[The deal] brings about a new reality in the Palestinians' energy sector, reduces restrictions on electricity supply, strengthens economic stability…and opens a new era in economic relations between the two sides.