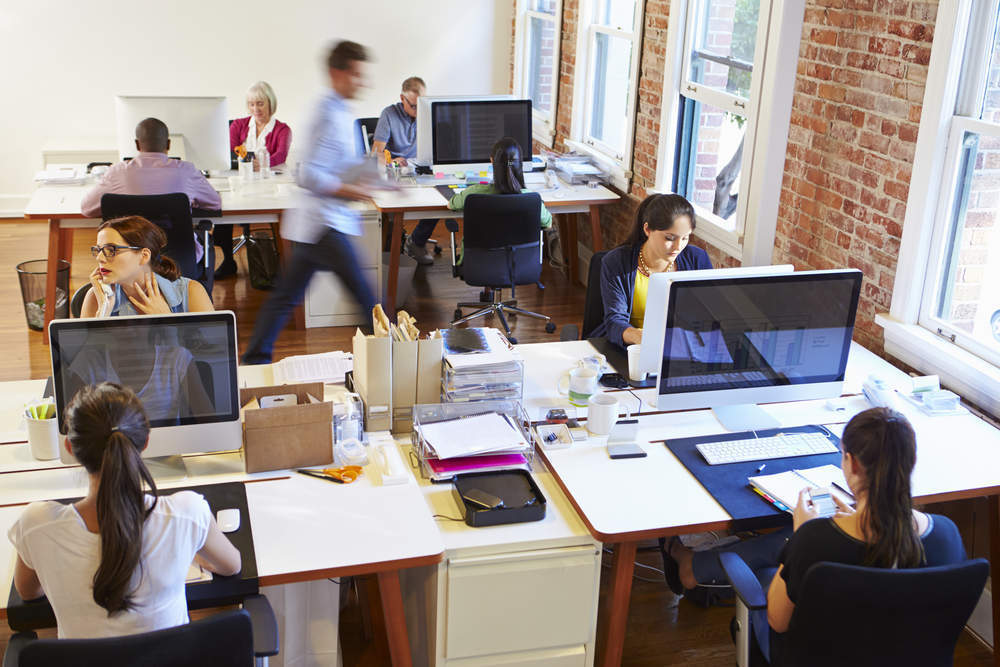 The IWG share price was up 20% this morning in London after the world's largest serviced office provider announced on Friday that three private equity groups had approached it about a takeover.
IWG, which was previously known as Regus, received proposals from Lone Star Europe, Starwood Capital and TDR Capital.
These firms are now required to announce their intentions to put in a concrete offer for IWG by 8 June, or abandon their proposals.
The prospect of a bidding war sent shares up by 10% on Friday, before the further rise today.
Established in 1989, IWG recorded a profit of £149.4 million last year and is valued at around £2.1 billion overall.
However, IWG reported weak revenue and cash generation in its first quarter report for 2018, and it issued a profit warning in 2017. It claimed that the Brexit effect of the UK's decision to quit the European Union in London and natural disasters in the US drove down earnings for the year.
IWG operates serviced office space in about 3,000 locations in 100 countries, both under its well known Regus brand and the brand Spaces, which operates flexible shared offices.
IWG was also approached for joint takeover talks in December by Onex, a Canadian private equity firm, and Brookfield Asset Management. However, those talks ended in February.
The office space market has boomed in recent years, after a difficult period in the early 2000s, and IWG faces stiff competition from the US company WeWork, as well as the Office Group in the UK.
WeWork is valued at around $20 billion and has been buying significant amounts of London office space in the last year.