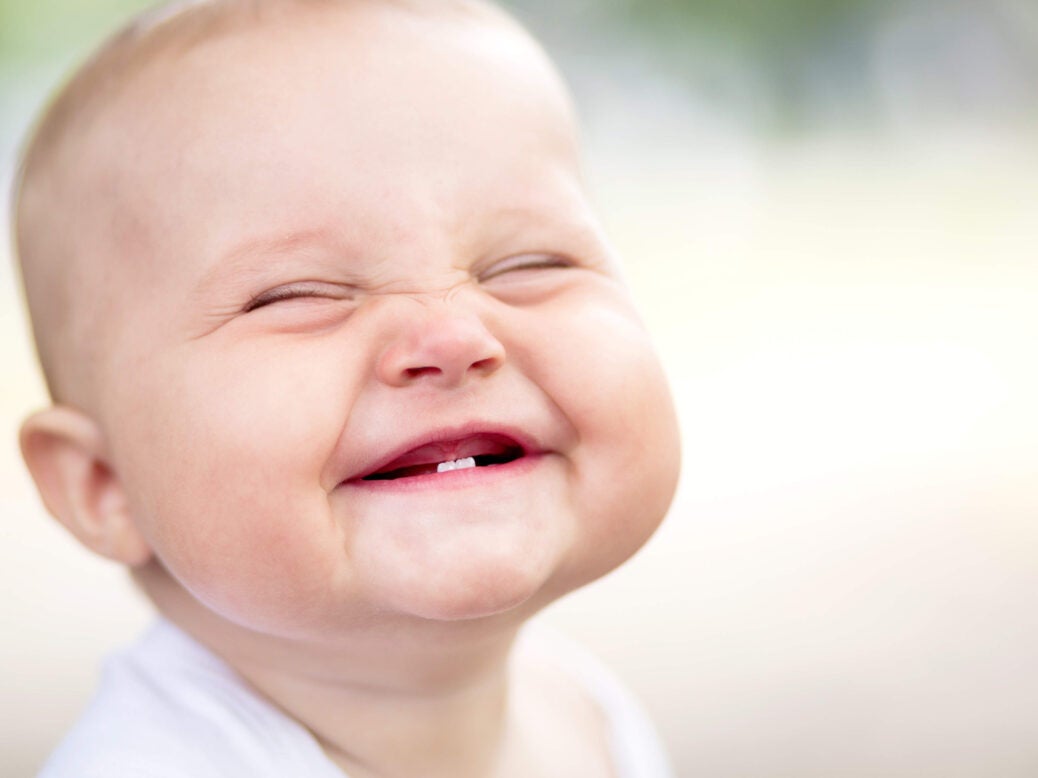 The prime minister of New Zealand, Jacinda Ardern, is expecting her first child.
Announced via her Instagram account, Ardern's child with her partner Clarke Gayford is due in June.
On the task of juggling motherhood with her job, she said:
I am not the first woman to multi-task. I am not the first woman to work and have a baby — there are many women who have done this before.
She has said that she plans to take a six-week break following the delivery, with her deputy stepping in while she is away.
https://www.instagram.com/p/BeGzmX8lVcZ/?hl=en&taken-by=jacindaardern
This is only the second time in modern history that a female world leader has given birth in office.
The only other instance was when Pakistan's then Prime Minister Benazir Bhutto gave birth to a daughter in 1990.
Babies in politics
At the time, Bhutto was criticised by the opposition for having a child while being in office. Leader Syeda Abida Hussain called it 'greedy', telling United Press:
It is clear that the prime minister of Pakistan wants it all – motherhood, domesticity, glamour, and whole responsibility.
Fearing the opposition would use her time giving birth to overthrow her, Bhutto went for a cesarean incognito and was back at her desk the next day. She was dismissed only eight months later.
Though so far Ardern has been flooded with well-wishes, the announcement has highlighted the surprising lack of women who have juggled political leadership and new motherhood.
The world of politics appears to be a pace or two behind the world of business, where a number of female CEOs have welcomed children while continuing to oversee their companies.
Marissa Mayer
In 2015, Yahoo CEO Marissa Mayer announced that she was expecting twins. Despite this, she said she was only going to take two weeks off and planned to work throughout her pregnancy. Her decision sparked some criticism over the apparent pressure to be a 'superwoman', while others said she shouldn't have had to defend the decision.
Sheryl Sandberg
During Sandberg's time as vice president of global online sales and operations at Google, she welcomed a son and a daughter with her husband Dave Goldberg, who passed away in 2015. She continues to juggle the role of single parent with her job as COO of Facebook and founder of the Lean In Foundation.
Karen Choi
Choi has welcomed four children during her time as vice-president of asset management firm Capital Group. She has previously said that any woman who chooses to continue working throughout motherhood should be applauded.
With each child she took more maternity leave, starting with two and a half months for her first child and six for her last. However, this length of time is fairly rare, particularly in her industry.
Though saying juggling motherhood and her job is "a constant struggle", as all of her children are female she sees it as her responsibility to act as a positive role model.
Shola Olatoye
Olatoye is the chair and CEO of New York's housing authority and has become a mother of three during her time there. Her last child was born in 2015, after which she took seven weeks maternity leave.
She told the Guardian newspaper:
The concept and notion of family has changed and is changing so much. The family is very different from what it was like 25, hell, 10 years ago. It's the workplace that has to adapt.
Jessica Alba
Alba has headed her own business The Honest Company since 2012, which sells a collection of household, baby and body care products. The company emphasises natural and organic ingredients as well as eco-friendly packaging for their products.
In addition to already being  a mother of two, she welcomed her third child on New Years Eve of 2017.
Serena Williams
Though not the head of a business, Serena Williams had to get a mention here. Complications following the birth of her daughter mean Williams' comeback to the court has been postponed until March.
Also that month Williams is expected to release a new clothing brand on her site. She also says that her sights are set on boosting her 23 Grand Slam victories to 25. 
Following her announcement that she was expecting, people realised that she had won the Australian Open in January 2017 when she was already 8 weeks pregnant.