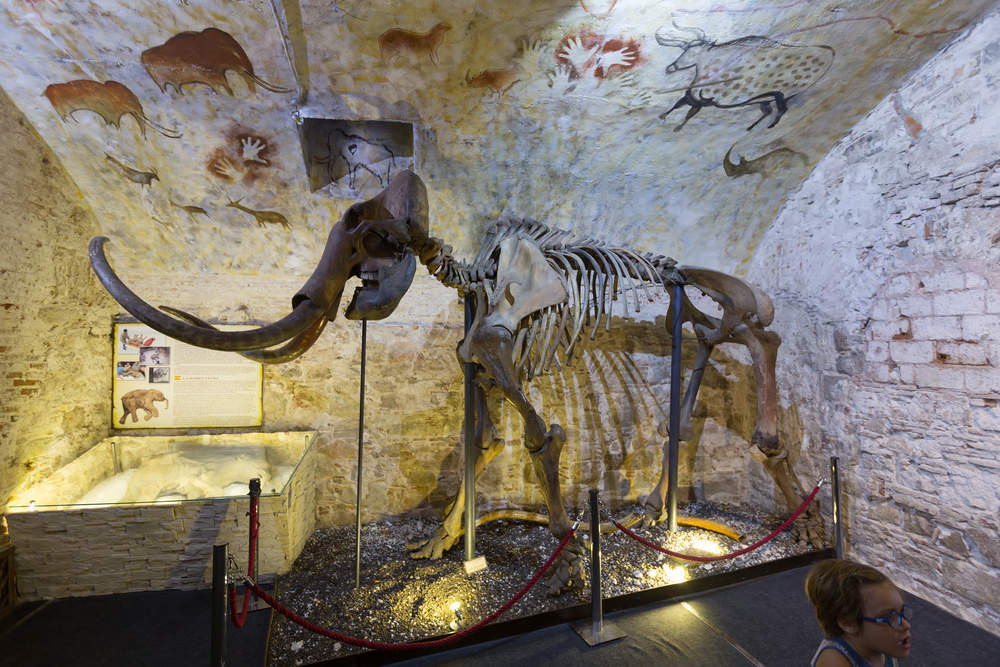 The world's largest privately-owned woolly mammoth skeleton has gone on display in Lyon, France ahead of being auctioned on 16 December.
The skeleton is expected to sell for between $530,000 and $580,000 due to its "exceptional quality", according to Eric Mickeler, a member of the European Chamber of Expert-Advisors in Fine Art, told GMA News.
Mickeler said:
There are a hundred mammoths of this species around the world but this male is unique in size and quality of its tusks, each weighing 80 kilos and 90 percent intact.
The mammal, whose closing living relative is the Asian elephant, stands at 3.4 metres high and over 5.3 metres long.
French auctioneer Claude Aguttes said that the skeleton would be ideal for a large apartment or hall, but "if you want to put it in a room, it must be big".
The sale comes after a family of ancient mammoth skeletons failed to sell at an auction in Sussex last week.
The family, including a rare baby male, were discovered on a building site in Siberia in 2002 and were predicted to sell for up to £400,000 ($529,000).
However the top bidder only offered £240,000 as many of the museums interested in the mammoth remains were unable to get sufficient funding in time.
Neanderthal man and the early Homo Sapiens were both around when mammoths walked the earth between 300,000 to 10,000 years ago during the Middle and Upper Paleolithic periods.