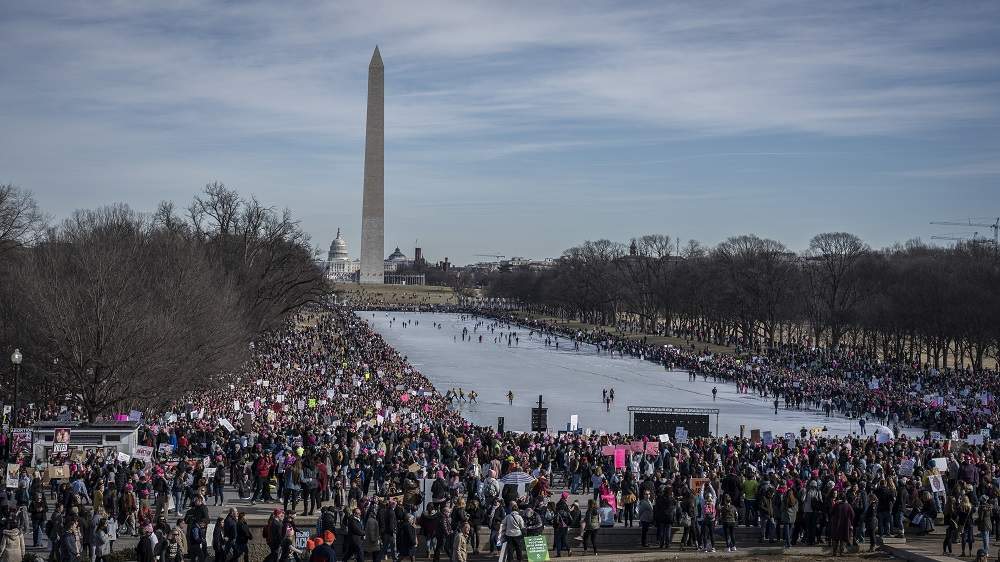 There are no shortage people criticising America's gun laws.
Since the Columbine massacre which claimed the lives of 12 students and a teacher at a high school in Colorado, there has been an ongoing debate about the rules around gun ownership.
However, arguably, there has never been so much tension around gun laws and school shootings as there is now. In the wake of the school shooting at Stoneman Douglas High School in Parkland, Florida where a single shooter claimed 17 lives, surviving students have mobilized to protest gun laws in Florida and across the US.
Already, their actions have made serious waves.
Students taking part in a town hall debate with Florida senator Marco Rubio made international news. Some students and parents met with President Trump for a 'listening session' about what the US government could do to resolve the issue.
Read more: American gun control laws by state: How they compare
On 9 March, Florida governor Rick Scott signed a bill which raised the minimum age for buying rifles to 21, established longer waiting period and more background checks, banned some violent or mentally ill people from buying guns, banned bump stocks, and allowed schools to hire armed security staff.
The National Rifle Association (NRA) which opposes gun legislation has fought these changes. However, it has also felt the fury of large swathes of America for its views on guns. 19 prominent US companies with ties to the NRA have severed those ties and others have been lobbied to follow their lead.
March For Our Lives rally:
In response to political figures claiming 'now is not the time for politics' in the immediate aftermath of the Stoneman Douglas shooting, young survivor Cameron Kasky offered an alternative during an interview on The Ellen Show:
"The thing that inspired us to create the march was people saying, 'You are all talking about gun control and this isn't the time to talk about control, this is the time to grieve, the time to mourn.' And we understand that. We said, now might not be the time to talk about gun control, here's the time to talk about gun control: March 24."
On 24 March, Kasky and his fellow students will be marching on Washington D.C. The March For Our Lives rally will aim to raise attention to the issue of gun control for law-makers in the American capital.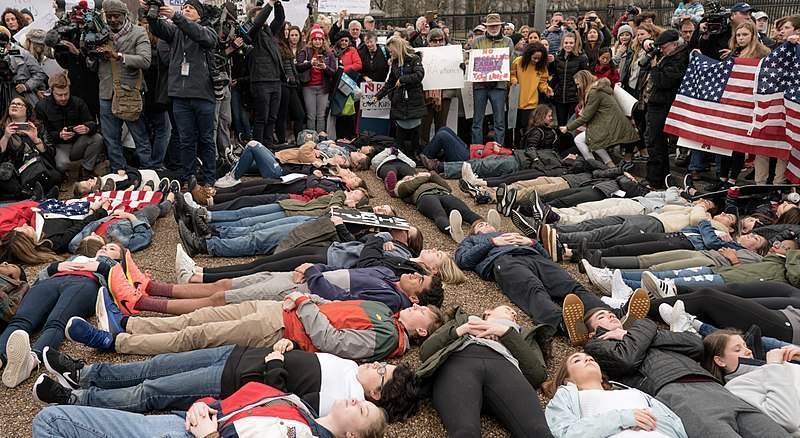 Here's everything you need to know about what's happening and what's going on:
When?
The March For Our Lives rally will begin at 12 noon.
Where?
The rally will take place place on Pennsylvania Avenue, between 3rd and 12th street NW. That route will take it from the US Capitol Building all the way to near the entrance to the White House.
Who is attending?
Early estimates predict that as many as 500,000 people could be in attendance for the rally. To lend that some context, Keith Still, a crowd science expert from Manchester Metropolitan university estimated between 300,000 and 600,000 attended Donald Trump's presidential inauguration.
Attendees at the event will see student speakers, guest speakers, performers, law-makers and artists.
Some of the celebrities performing at the event include Andra Day, Jennifer Hudson, Common, Vino Valentino, Miley Cyrus, Ariana Grande, Lin-Manuel Miranda, and Ben Platt. Others who've pledged their support for the movement include Justin Bieber, Oprah, Cher, Justin Timberlake, Demi Lovato, Britney Spears, Zac Efron, Ellen DeGeneres, and many more. If you're attending a march, perhaps it's worth keeping your eyes open for recognisable names supporting the cause.
What should you do if you can't go to the Washington D.C march?
Of course, not everyone can make it to Washington D.C for the March For Our Lives rally. But helpfully, 'sister marches' have been set up around the world. These will provide venues for other gun control activists to show their support for the cause.
Details on each of those marches can be found here.
Sibling marches are taking place in most cities in America.
Most of the marches in major cities will also have celebrity performances and noteworthy public speakers.
In non-American countries, many of the marches will pass by US embassies.
How big is the March For Our Lives rally in the context of other major protests?
Marching on Washington D.C has been a staple of activists since the civil rights marches of the 1960s. Martin Luther King Jr.'s famed 'I have a dream' speech really kicked off the idea that marching on Washington could change the tide in political conversations.
Since then, there have been dozens of marches on the US capitol, with varying levels of success. So how does the March For Our Lives rally stack up in terms of sheer size?
To put it in context, we've compared the March For Our Lives rally with other popularly supported marches. We also included presidential inauguration crowds to give a bit more context. Estimates courtesy of Business Insider.
The Second National March on Washington for Lesbian and Gay Rights (1987) – 200,000 attendees estimated

March on Washington for Freedom and Jobs (Martin Luther King Jr.'s 'I Have A Dream' speech) (1963) – 250,000 attendees estimated

The Solidarity Day March to protest Ronald Reagan firing 12,000 air traffic controllers fighting for better wages (1981) – 260,000

Donald Trump's inauguration (2017) – 300,000-600,000 attendees estimated

Women's March on Washington (2017): 440,000 attendees estimated

March For Our Lives rally (2018) – 500,000 attendees expected

Vietnam war protests in Washington (1967) – 500,000-600,000 attendees estimated

The Million Man March to unite the black community (1995) – 400,000 – 1.1 million attendees estimated

Million Moms March (2000) – 750,000 attendees estimated

The March on Washington for Lesbian, Gay, and Bi Equal Rights and Liberation (1993) – 800,000 – 1 million attendees estimated

The March for Women's Lives to fight for abortion choice for women (2004) – 500,000 – 1.1 million attendees estimated

Barack Obama's inauguration (2008) – 1.8 million attendees estimated
The March For Our Lives rally might not be the biggest of its kind to descend on Washington D.C, however, the global nature of the event definitely makes it one of the most influential.