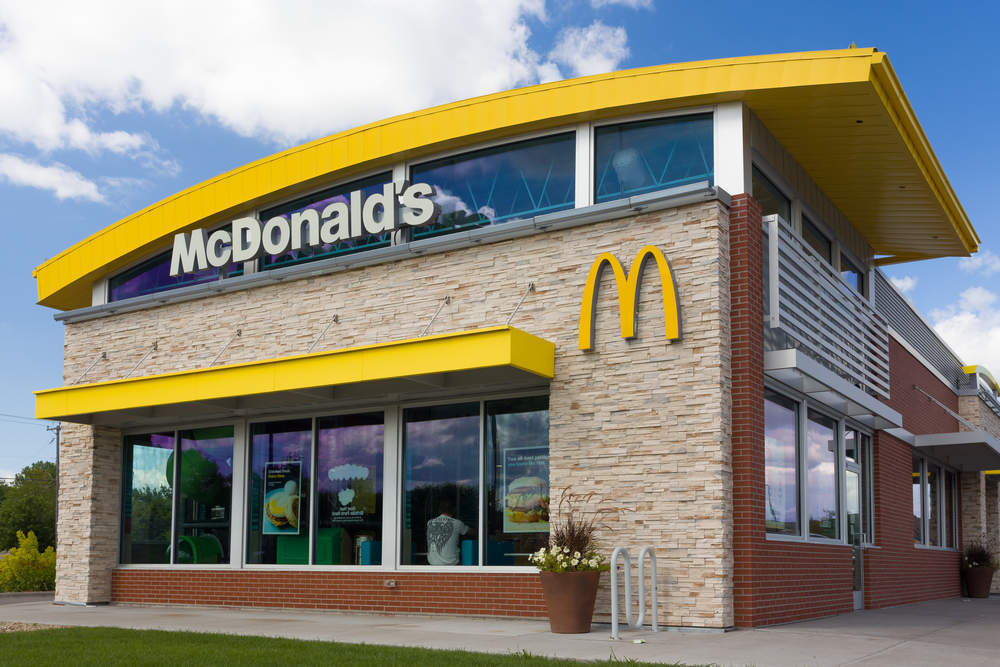 McDonald's is to reduce greenhouse gas emissions from its offices and restaurants by 36% by 2030.
McDonald's will also commit to reducing emissions intensity – per metric ton of food and packaging – by 31% in the same period.
The restaurant chain is said to be the first to set approved targets to reduce greenhouse gas emissions that have been approved by the Science-Based Targets initiative.
The fast-food chain, which has 37,000 locations, will work with franchisees and suppliers to try and prevent 150 million metric tons of greenhouse gas emissions from being released. This is equivalent to removing 32 million cars from the road for one year or planting 3.8 billion trees and sustaining them for 10 years.
What was said
McDonald's president and CEO Steve Eastbrook said:
To create a better future for our planet, we must all get involved. McDonald's is doing its part by setting this ambitious goal to reduce greenhouse gas emissions to address the challenge of global climate change.

To meet this goal, we will source our food responsibly, promote renewable energy and use it efficiently, and reduce waste and increase recycling.
Measures taken by McDonald's will include introducing LED lighting, energy efficient kitchen equipment, sustainable packaging and recycling in its restaurants, supply chain and offices.
McDonald's will target beef production, restaurant energy usage and sourcing, packaging and waste most strongly. These areas make up approximately 64% of its global emissions.
McDonald's previously partnered with Environmental Defense Fund on packaging and waste reduction and developed a Commitment on Forests in 2015 to address supply chain impacts on deforestation, which impacts 15% of global greenhouse emissions.
World Wildlife Fund president and CEO Carter Roberts said: "While private-sector actions can't entirely solve the climate crisis facing our planet, significant announcements like these, and coalitions like these working on climate together, create momentum and movement toward the scale of solutions that we ultimately need."
Global problem
In October 2017 the 250 biggest listed companies around the world were found to account for a third of all man-made greenhouse gas emissions in a Thomson Reuters Financial Risk white paper. Coal India, Gazprom, and Exxon Mobil were found to be the top polluters on the list.
While US President Donald Trump has withdrawn from the Paris Climate Agreement, several US companies have defied the presidents's decision by implementing their own measures and condemning the decision.
With McDonald's, one of the world's most recognised brands, joining the fight to cut emissions it is another indication of companies taking notice of the issue.