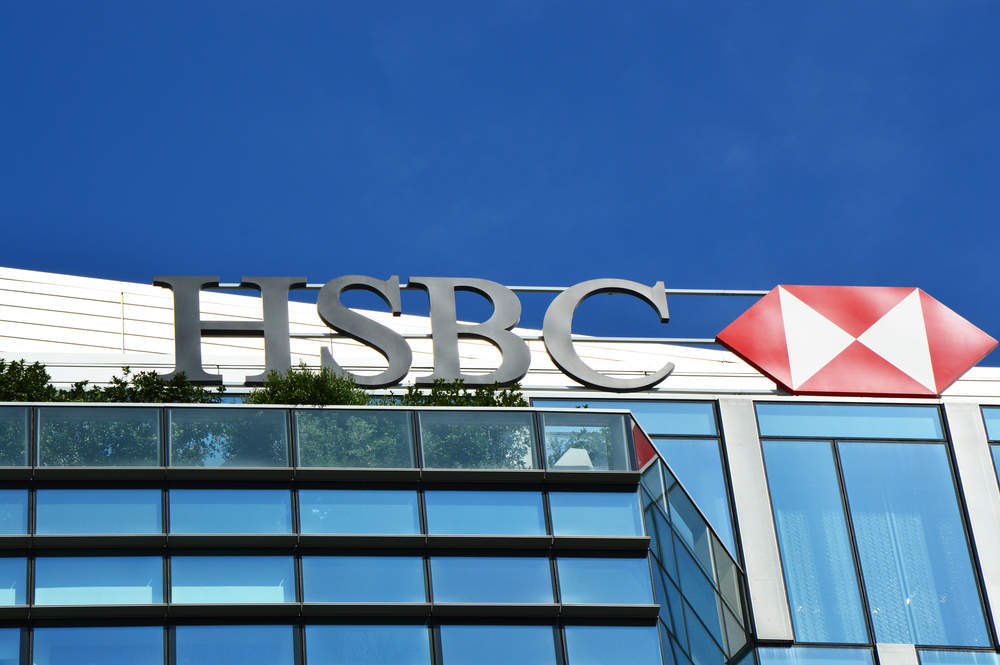 As it stands there are no exact figures about the number of transgender people in the workplace. In fact, there are few reasonable estimates about the exact size of the trans community.
Trans people who feel able to live openly about their gender identity are in the minority.
According to a Stonewall study, nearly half (42 percent) of trans people in the UK are prevented from permanently living in their preferred gender role due to fear that it might threaten their employment status.
The same study found that around 10 percent of trans workers faced verbal harassment at work. For six percent that bullying went even further and turned into physical harassment.
Still, for many trans workers, things are improving.
High profile trans people like Caitlyn Jenner, and popular television series like Orange Is The New Black and Transparent are shining a light on the struggles of the trans community.
How well do you
really

know your competitors?

Access the most comprehensive Company Profiles on the market, powered by GlobalData. Save hours of research. Gain competitive edge.
Company Profile – free sample
Thank you!
Your download email will arrive shortly
Not ready to buy yet? Download a free sample
We are confident about the unique quality of our Company Profiles. However, we want you to make the most beneficial decision for your business, so we offer a free sample that you can download by submitting the below form
By GlobalData
In addition, there are high profile legal cases raising awareness around trans issues. The various bathroom bills across the USA, which seek to deny trans people the right to use the bathroom of their preferred gender identity, are forcing lawmakers to pay attention to the trans community.
For Stuart Barette a basic understanding of the issues the trans community faces, could make all the difference:
I don't think it's just a case of 'oh we'd like them to stand up for us a bit more' … (people try) to stand up for trans people, but I don't think they always know what the issues are and what they can do to help us. If we can find a better way of helping them to help us… they can understand how better to help us.
Who is Stuart Barette?
Barette is an openly trans man working as Global CMB IT Application & Infrastructure Streamlining Manager at HSBC.
He's been with the company for 26 years but only transitioned four years ago. Since then, it's been a real roller-coaster for Barette. He's gone from just getting by to changing the world of banking for the trans community.
It was at Barette's urging that, in early 2017, HSBC unveiled a whole raft of new services aimed specifically at the trans community. These services include a choice of ten gender neutral titles for customers to choose from to personalize their banking experience.
For the vast majority, ticking Mr, Mrs or Miss on a box might be unspeakably easy, but for those who don't necessarily identify with either gender, it feels like erasing part of their identity.
To celebrate #TDOV17, we're pleased to announce we now offer ten gender neutral titles. pic.twitter.com/59YfMPmV0D

— HSBC UK (@HSBC_UK) March 31, 2017
Other services include options to make it easier for trans customers to change their gender on their bank account, and better support for trans people in using voice biometrics to access their accounts.
Trans people's voices can change if they're undergoing hormone therapy as they transition. Barette explains:
I arranged for some trans people to test our voice biometrics system. One of the issues that trans people face in being able to access banking is when they call in the contact centres; if their voice doesn't match for some reason they get pushed through all the anti-fraud systems, which is obviously not ideal. So our voice biometrics actually knows it's them, so it avoids that altogether. The trans community are already having a tough time in banking so we wanted to make sure that when we introduced this it was fully working and no problem for them. So we did extensive testing on that so it's all working for them.
OUTstanding's #1 Future Leader
As a result of his efforts, Stuart was named number one on OUTstanding's Future Leaders list. Verdict spoke to Stuart Barette the day after the lists were revealed.
We spoke at length about his personal story and more generally about the issues trans people face in the workplace and everyday society.
While he explained his background, one thing became abundantly clear: Stuart Barette is a force of nature. In his own words he knows he "can do whatever I put my mind to".
And, frankly, that might actually be an understatement.
I've known I was transgender for a number of years. I first realised when I worked for the bank over in Ireland, but we weren't ready to make that change. So I decided I'd keep it on the downlow and four and half years I had some changes in my life, I moved back to my native Jersey, and I decided now's the time! So I thought about what I'd need to do. I spoke to my line manager and my colleagues.

I was very straightforward about my transition in the workplace. It was about managing it as a change, just like any other change. New system, new procedures; a member of staff getting married and changing their name etc. I looked at the time periods and then worked on that basis: how long on average those changes take… And then as I went through that, I realised that although we had policies we didn't have a detailed guide on how to transition in the workplace.
Inside HSBC
Stuart was inspired to work with HSBC to create guides for fellow trans employees. He also looked at providing support for managers and fellow allies in helping trans staff with their transition:
I worked with my line manager and the diversity and inclusion team to create some transitioning guides. We created three. One for the trans employees, one for their colleagues, and one for the line manager so that they'd all know what to expect and what they could do to help.

I realised that our ally network is such a positive force for us, so if they could understand the issues that we face, they could help. So I created some ally training for them, and that was then rolled out. That was meant to help them understand the kind of things that transitioning employees go through to help them out. It was like mobilising a huge army to help us.

I focused on the things like going into branches… some branch staff didn't know all the things they could have done in order to be able to support our LGBT customers fully. So I created some training for them. My local branches in Jersey have been our guinea pigs for pretty much everything! If it works for them we roll out to the UK and then Europe and then the rest of the world.
In addition, there was all the new HSBC trans services mentioned above. However, Stuart's work doesn't stop at the end of the work day. Off the side of his desk, he's also Trans Lead of HSBC Pride, a network of LGBT+ employees.
He also mentors other LGBT staff members who are struggling to work.
In the community
However, rather than just being an inspiration at HSBC, Stuart strives to achieve even outside of office hours:
I run a support call for trans people around the topic of employment and that started off being HSBC only. Then we realised that there weren't really enough of us, so we opened it up and invited other companies to join in!

Some in the UK joined and before we knew it, it was global. We have 45 different companies globally who joined the call, specifically trans, non-binary or intersex people. It's especially good for people in more remote locations so they don't feel so isolated, we can support them with coming out.

We've got a mix of people who haven't come out yet, people who are in various stages of transitioning, people who are not transitioning who are non-binary so its not specifically a transition, and we've also got people who have completed their transition who maybe just want to give back to the community. I link people up to be able to get mentoring opportunities.

I've been able to connect people with others in their local area so they can attend events with people from other companies. I've been speaking at a bunch of trans events around Europe. And finally we've been fundraising for some of the trans charities while we're at it; primarily Mermaids, which is a UK based charity.
In the wider world
In the UK, trans people enjoy plenty of legal protections that aren't available to them elsewhere in the world. For Stuart though, it's big corporations like HSBC who are the ones who can start to change that.
Of course, the idea of big business lobbying governments fills plenty of people with dread. Rightfully so, in many cases. However, for Stuart, it's important for corporations like HSBC to exert influence in much smaller, more personal ways.
We focus on the things we have within our control. One of those things is positive values and behaviour that everyone in the group adopts no matter what country they're in…

People from the bank understand the values we have. They embrace those values. If all those people go home and talk to their families about those values, and their families talk to their friends, it's a domino effect where small changes will start changing things the world. I think that's one of the more low-key things we're doing, rather than taking on large religions or governments.
But despite not making demonstrative changes, HSBC are offering trans customers the same support worldwide:
In countries that are not as supportive, we make sure that the people have training, and we make sure that the systems are in place, but we don't do a big marketing campaign around it or make a big deal of telling people.

But that's not a problem, because we still implemented those changes. Generally the people in those countries who are hiding their true selves etc.

They keep up with the things that are going so I frequently get emails from people all over the world… There's lots of places you can sign post people to help them. We just have to do it in a bit more a low key manner.
Does allowing employees to be open about themselves create a better workforce?
For Stuart, the answer to that question is a resounding yes. For him, coming out about his gender identity has made his job and life so much easier.
I'm not having to use energy up pretending to be someone that I'm not. I can just be me, which means I've got more energy to be able to just focus on doing my job. That's really helped.

The other thing is that it gave me an additional insight into the different challenges that people face. One of the things that's become apparent to me is that the level of privilege is different now as a man, than it was when I was perceived as a woman. And that's been very interesting. Why are we offering these additional privileges to men? It doesn't make any sense. We should all be working cohesively.

And understanding the differences about how men and women approach the same situation is important. So yes, transitioning has made me better at what I do, but not necessarily for reasons I could have foreseen.
And having a diverse workforce who are comfortable enough to be open about themselves has other benefits too. It's not a complex model, says Stuart:
Ask those people for advice, what things cause problems, and then fix those things.
Stuart's insight as a trans employee has led to innovations for HSBC that have led to better support for trans customers. And when customers are choosing which businesses to patronise, it's the ones who offer that personalised support which they choose.
This was born out in a survey of more that 3,000 consumers in the U.S. and UK by digital marketing agency AgilOne. They found over 70 percent of consumers said they expect personalised experiences with the brands they interact with.
Could Stuart be HSBC's first openly trans CEO?
As it stands there are a grand total of zero openly LGBT CEOs in the FTSE 100. However, there are trans CEOs out there. Martine Rothblatt, the highest paid female CEO in the US, is behind United Therapeutics. Rothblatt earned $38m in 2013.
Still, despite out trans role models, there's still a way to go. So could HSBC already have its first trans CEO on its hands in Stuart? He's humble, and reticent to answer, but after some discussion, he concedes:
Well, that would be nice! I think I'm a couple of years away from that possibility just yet, but that would be great… But I think I might have a fight for that role! I've got a few other trans colleagues who are gunning for it too! The thing is, I know I can do whatever I put my mind to.
With all the effort that he puts in, his indomitable work ethic, and ultimately his passion for HSBC, it's hard to disagree.
In Stuart, HSBC have got a real rising star on their hands. As long as they keep fostering their ethos which celebrates diversity and openness, there's no reason we couldn't see a trans person in the top job one day soon.